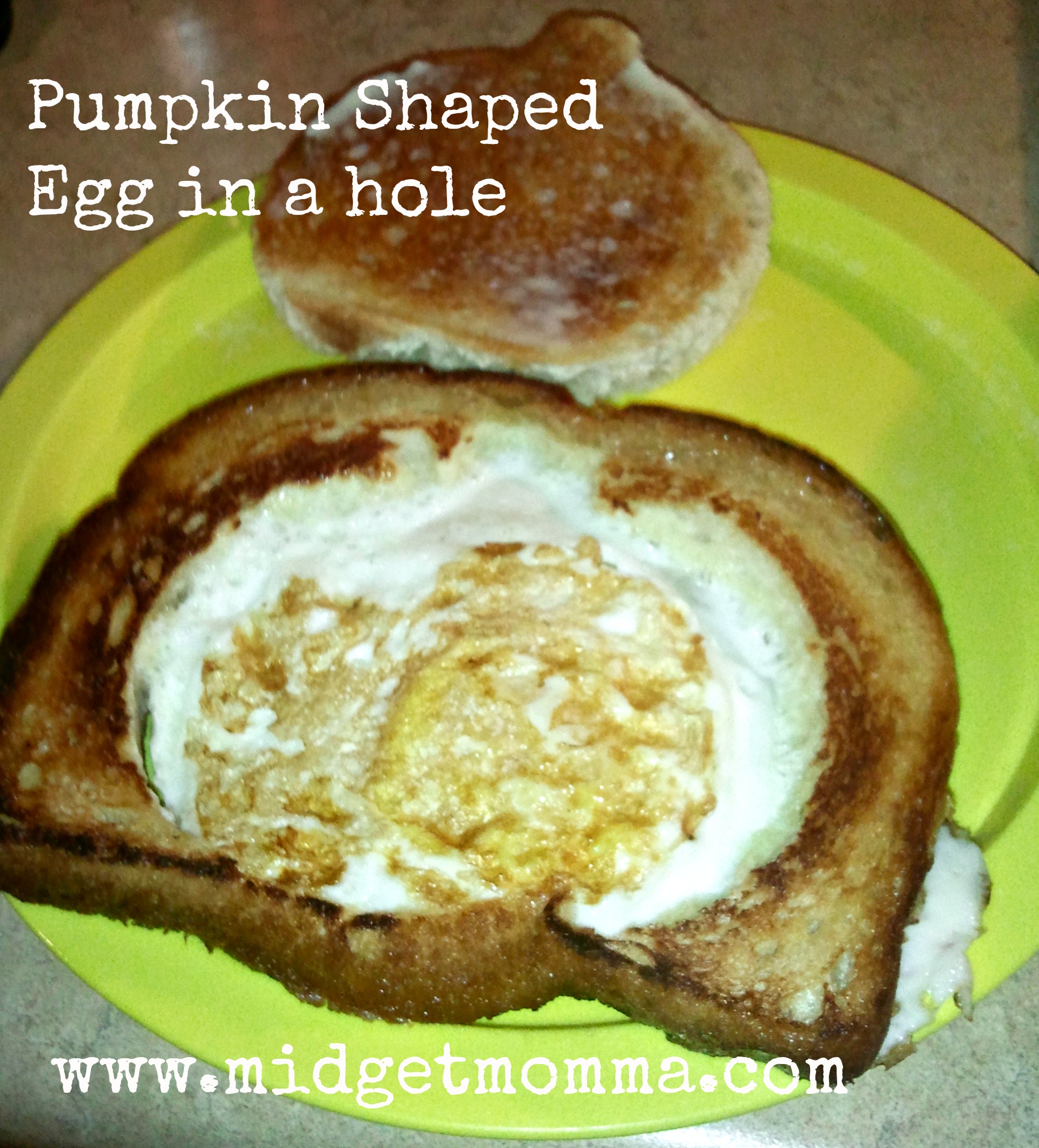 Don't forget to "pin it"
My kids love Egg-in-a-hole and with Halloween right around corner I have been wanting to get more in the "mood" so we made Pumpkin Shaped Egg in a hole! The kids loved them and their pumpkin shaped toast!!
Ingredients 
1 Slice of your favorite bread (we only use whole wheat)
1 egg
1 Tablespoon of butter
Pumpkin Shaped cookie cutter
What to do:
Use pumpkin cookie cutter to cut a piece out of the center of the bread. I then toast the middle piee that i cut out and put a little bit of butter on it:)
Melt the butter over medium heat in a skillet
Once the butter is melted place the bread in the center of the pan and crack the egg in the center of the hole.
Let it cook for at least a minute before you try to flip it or you will have a mess
Once flipped cook until yolk is soft
Join the newsletter
Subscribe to get our latest content by email.