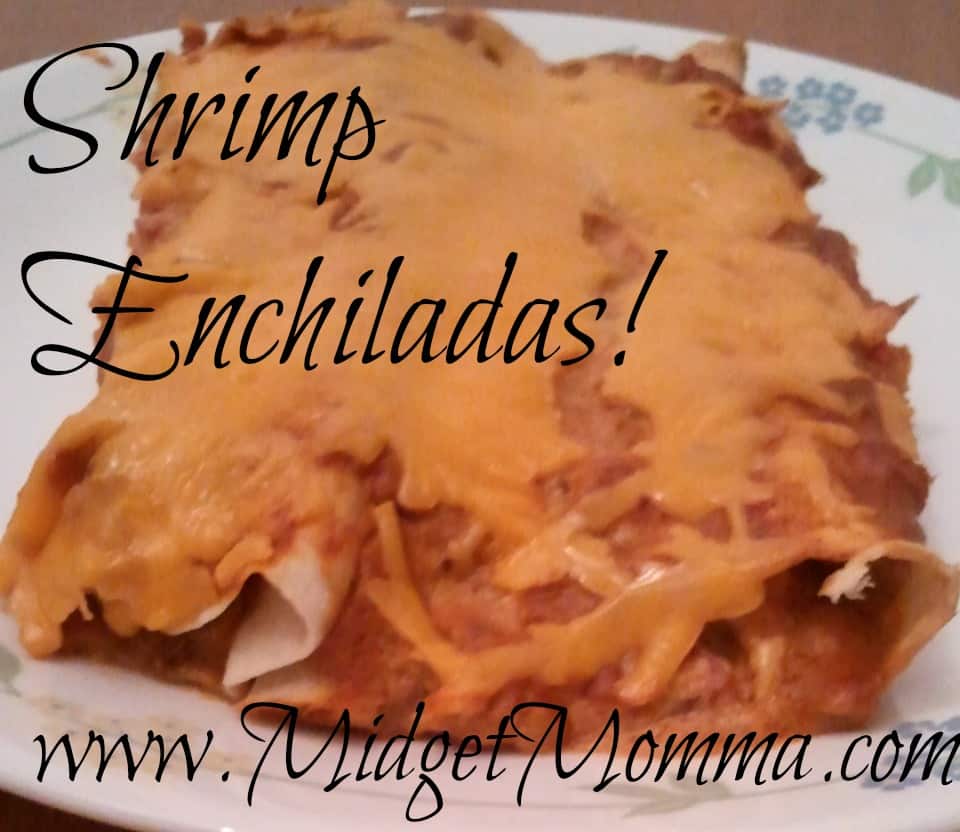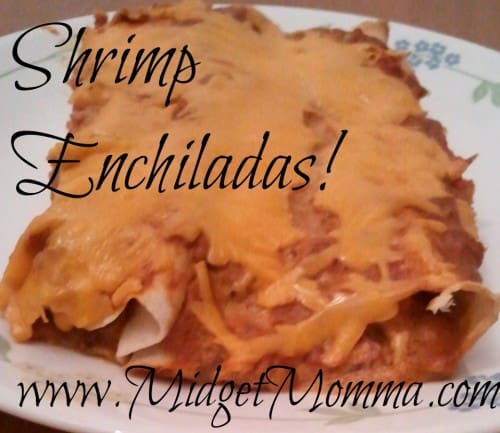 Ingredients:
2 pounds shrimp
1 package taco seasoning
1 can enchilada sauce
1 can pace diced tomatoes with green chilis
1 cup sour cream
7 ounces shredded cheddar cheese
1 package tortillas
Directions:
Peel shrimp and Cook shrimp in a skillet, use a very little bit of olive oil so they don't stick to the pan
while shrimp are cooking in a saucer mix enchilada sauce, pace and taco seasoning. Bring to a biol and then turn heat to low to simmer
let simmer for about 5 minutes and then add 1 cup of sour cream and mix well
spray a large baking sheet with nonstick spray and add a thin layer of sauce mixtue to the bottom of the pan
Once shrimp is cooked add 1/2 the sauce mixture to the skillet and stir well
Fill tortillas with shrimp mixture and roll them up and place seem side down in pan
Pour rest of sauce on top of enchiladas
sprinkle the shredded cheddar cheese on top
bake at 350 until cheese is melted
Enjoy!
We serve this with Cheese quesadillas and my homemade Guacamole and spanish rice. The kids like to top their enchiladas with sour cream.