So last night for our traditional munchie dinner for New Years Eve we had everything we normally do, fried shrimp, fried clams, perogies, chicken fries , fries, BBQ Chicken wings, cold shrimp and tortilla chips but we only had 1 ingredient for our regular chili cheese dip (in 2 days hubby and i both went to the store and we both forgot to pick up a can of hormel chili). And of course everywhere was closed when I went to make it and hubby has this thing about cheese dip for New Years, so we went through the stockpile to see what we could find and here is what we came up with and it was YUMMY!
Stockpile Spicy Cheese Dip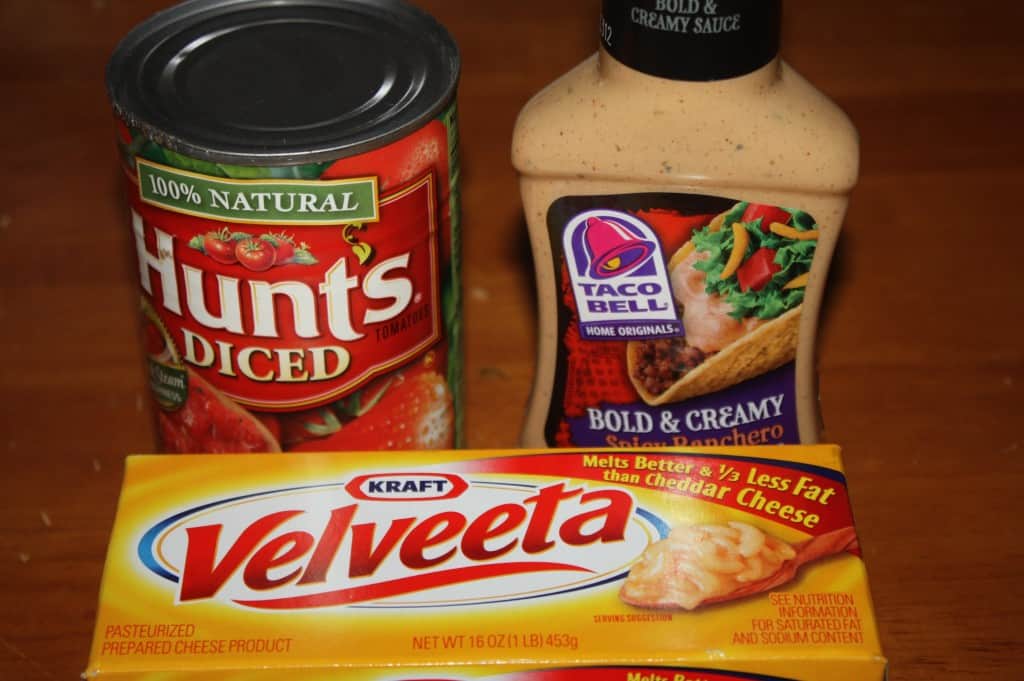 Ingredients:
– 1 1pound package of velveeta cheese
-1 can diced tomatoes
-1 bottle of Taco Bell Bold & Creamy Spicy Ranchero Suace
Directions
Add all 3 ingredients in to a microwave safe bowl. Microwave for 5 minutes (until the velveeta is melted). Stir so it is all blended.
This is so easy and simple, and hubby used it to dip his chips, perogies, fries and really just about anything that he could in it 🙂