Yesterday I took most of the day for some much needed retail therapy and to get stuff for the kids for school and to go on the hunt for some new jeans. Over all I spent $372.02 and saved $830.43!! And there are coupons out right now that you can print to save just like I did, however some places I went I did not even use coupons to get the awesome prices!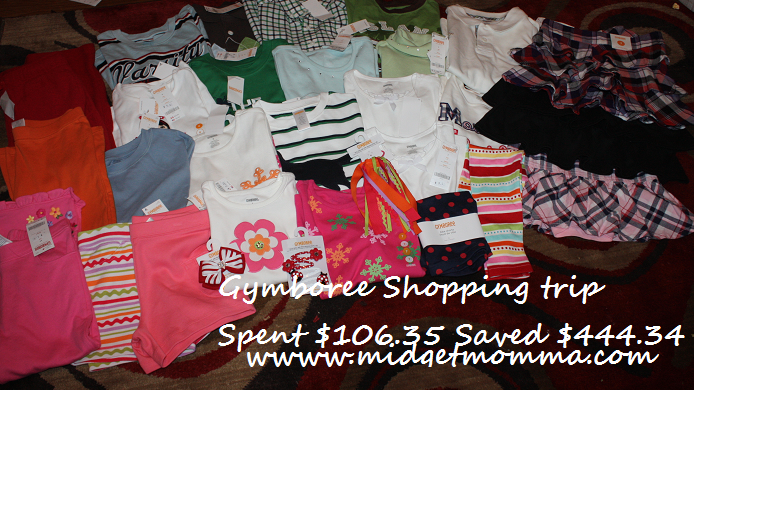 Gymboree : Spent $106.35 Saved $444.34 – I Had $25 in Gymbucks to use towards a $50 purchase but finding shirts for just $2.99 I couldn't resist getting a few extra things 🙂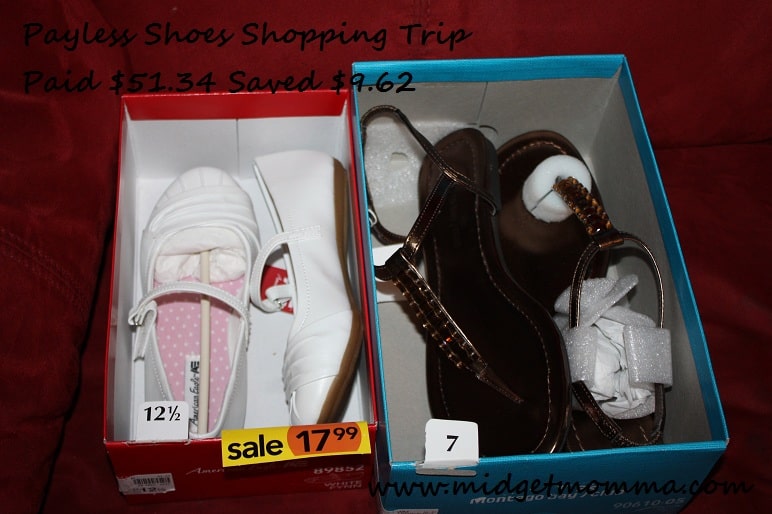 Payless Shoe Store – Missing from picture is a 10 pack of earrings and a bracelet – Paid $51.34 Saved $9.62
I have been on the hunt for those white shoes for a few weeks now, my daughter has had a few pairs of them and they are her favorite shoes and so whenever I do find them I pick a pair up (they get gross quick when she wears them every day and everywhere we go)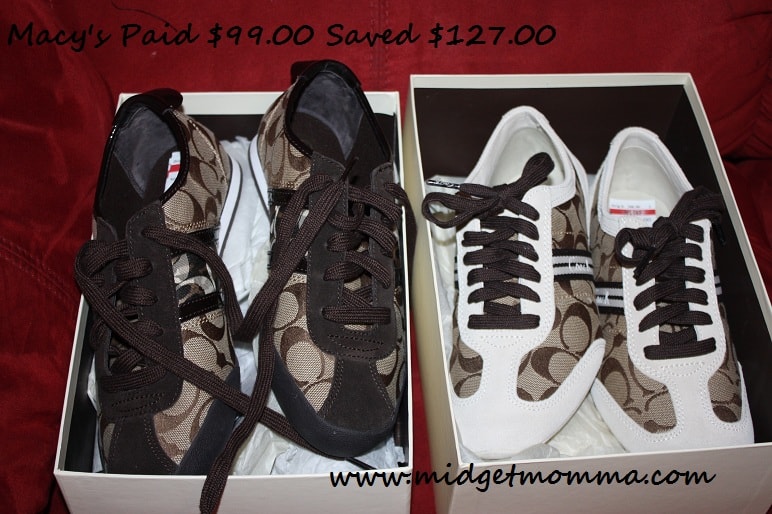 Macy's- I had a $100 gift card to use so no cash was spent on these but I did include my gift card total in my amount spent for the day 🙂 Macy's also has a coupon in the store that if you donate $3 you will get a $10 off a $50 purchase coupon so you end up saving $7 on a $50 purchase coupon and you can do separate orders and make a donation each time so I did 2 orders 🙂
2 Pairs of Coach Sneakers paid $99.00 saved $127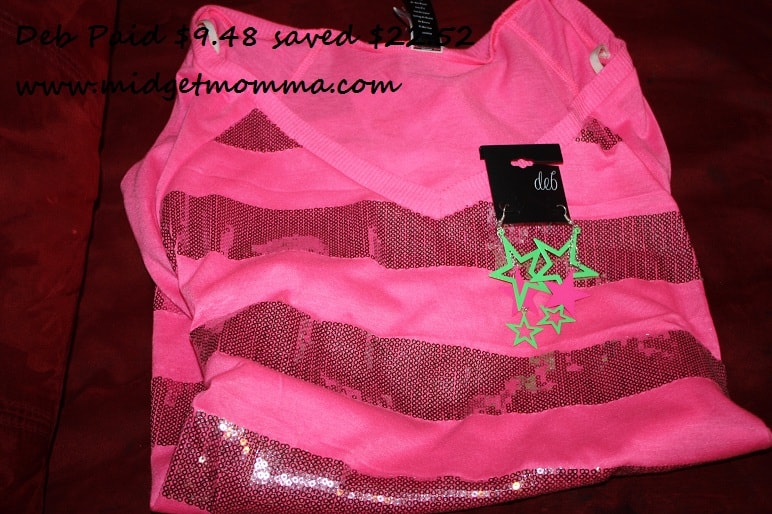 Deb: Right now they are having 50% off their clearance prices and I saw a ton of shirts for just a few bucks and shoes too.
I got 1 shirt and a pair of earrings for just $9.48 and saved $22.52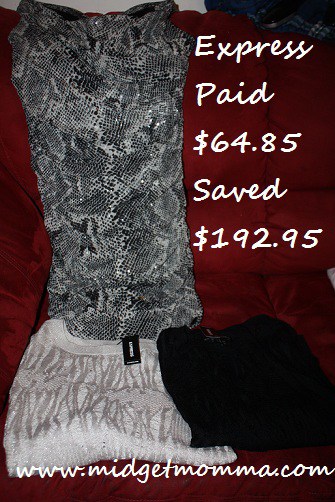 Express I got one of my favorite deals of the day, they have all their fancy dresses on sale and I scored the one in the picture for only $17.99 with no coupons! If you are looking for a coupon for Express you can print a $15 off $30 Express coupon here and I had that one with me and I had gotten one in the mail so I did 2 transactions 🙂 I paid $64.85 and saved $192.95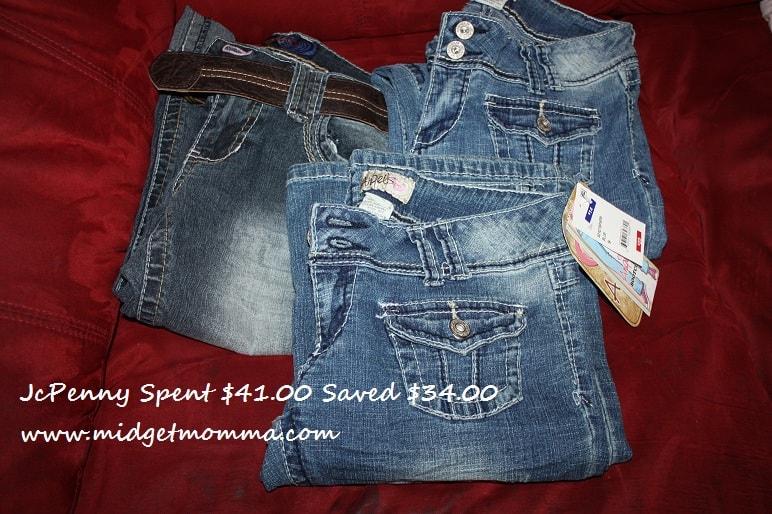 JcPenny I scored 2 pairs of Jeans and a pair of capris for only $41.00 and saved $34.00!
Some places I used coupons like Express and the rest I did not but was able to find awesome deals on just the clearance and sales racks, so even if you do not have coupons when you are shopping doesn't mean you can not score big savings 🙂 So if you can not find a coupon for one of your favorite stores, don't worry just hit up the sale and clearance section 🙂
This post may contain affiliate links. Please read my disclosure policy here