Head on over York Photos and you can snag a personalized reusable Grocery tote and 40 photo prints for only $1 when you use coupon code YORKTOTEAD .  Many grocery stores also give you a discount for using your own bags, so if your store does that it will save you money when you are shopping too!!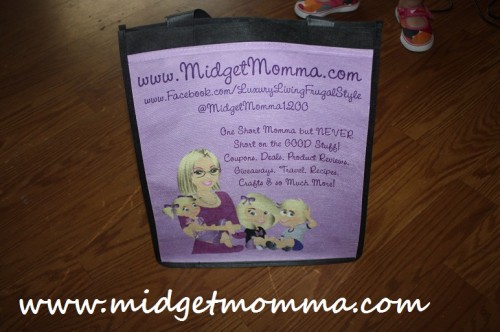 You can personalize the grocery tote with photos and what ever you want it to say. I made one not to long ago from Ink Garden with the MidgetMomma Logo and I love it! So I am snagging this deal to to make another one!
Shipping is $3.99 so after shipping it is only $4.99!!!!
This post may contain affiliate links. Please read my disclosure policy here