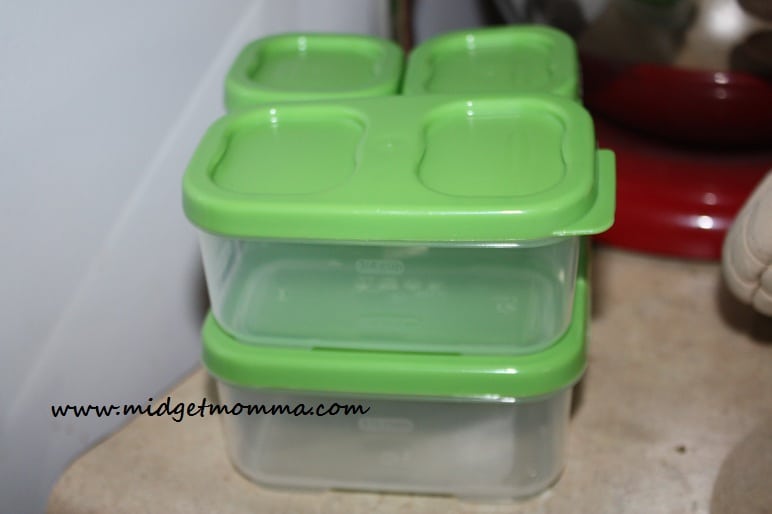 We are all getting into the swing of back to school, weather your kids have already started school or like mine will start in a few weeks and there is so much on the to do list that sometimes we just want to scream (ok maybe that is just me but my screaming is part the kids going back to school cause I will miss them and art because we will now have 3 people in the mornings who will need lunches packed). I have been talking about ways to make packing your kids lunches fun and tips for making a packed lunch easier and one of my favorite things is reusable containers, they save money and make packing lunch easier.

Well I was recently introduced to the Rubbermaid Lunchblox, and I was sent the Sandwich kit to try out. These nifty containers are not only reusable but they attach to each other and there is an ice pack that fits in between them to keep every thing cold! There are 3 different styles to the Lunchblox, the entree kit, salad kit and the sandwich kit. You can also buy additional lunchblox containers and icepacks! They are super easy to use and the kids had no problems pulling the tops off the containers, which means there will be no problems when they go to school and need to open them, they can do it on their own! I am loving that the ice packs attaches to the containers, while we do use Packits to pack our lunches those that use a non insulated lunch box do not have to worry about their kiddos food going cold. All of the containers attach and easily stack with or with out the icepack. The sandwich container fits a sandwich perfectly and the containers are a great size for things like shaped cheese, or shaped eggs 🙂 Since hubby normally brings left overs to work for lunch the entree one would be a great option for him and everything from the last nights dinner would fit:)
The only thing that I would change is that they also came with the option of pink lids,  my girls would love them in pink 🙂
You can find the new LunchBlox in stores or at online retailers like Amazon 🙂
Disclaimer: I was provided this product free of charge to facilitate my review. No compensation was received. As always all opinions are 100% my own.
Join the newsletter
Subscribe to get our latest content by email.