I always want to find fun new gift ideas for the smaller holidays. Getting the kids big toys for Valentine's Day seems a bit weird to me so we stick with a small toy(this year it is squinkies), clothing of some sort (this year its slippers) and then something that has a memory value to it(This year they are getting Recordable Books from Hallmark).
We recently received the Hallmark Recordable Books to review and they defiantly filled my memory value gift for this year. I can read the story and record it for each of my kids and they will always have a book with Mommy reading them a story.
We also received the Blooming Expression and for me the hardest person each year to buy a Valentine's Day gift for is my Mom. One from the kids is easy and I have the kids make something for her, but when it comes to something from just me I am always stumped and I always want it to be something fun, special and a reminder to her that no matter what she is important to me. My Mom and I have our disagreements and butt heads often and I enjoy using holidays to break the typical day to day issues that she and I have and set them aside and make the gift I give her one that while we are having rough days she can look at it and know that even though we are having a rough day that she can look at it and smile.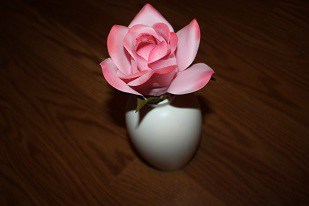 The Blooming Expression that I received says "There is only one You" on the inside and it is perfect for me to give to my mom. It is honest in its words, because even though she and I fight there is only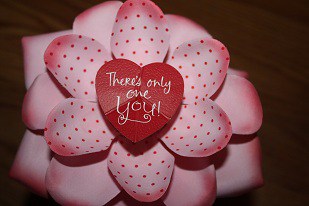 Check out the Video here of the Blooming Expressions, to see them in action. There are 4 different sayings for you to pick from, "I Love You", "There's only one you", "Hearts of Our Family" and "Lots of Love".
You can order the Hallmark Recordable Books  and the Hallmark Blooming Expressions online or head to your local Hallmark store.
One Lucky MidgetMomma Reader will win a Recordable Book and a Blooming Expressions!
Just use the form below to Enter to win!
Disclaimer: I was not compensated for this review, I received the product free of charge to facilitate my review. All opinions are my own.
Join the newsletter
Subscribe to get our latest content by email.