Since I have two toddlers in my house all of their toys start to add up and take over the whole house. I am always looking for some great toys that would work for both of my kids. This doesn't always happen because one is three and the other is one. They are both at two very different stages in toddler years. Vtech has really tried hard to make their toys to be able to grow along with your child. Two of the toys I think are perfect for christmas this year are the Push & Ride Alphabet Train and the Go! Go! Smart Wheels Ultimate RC Speedway.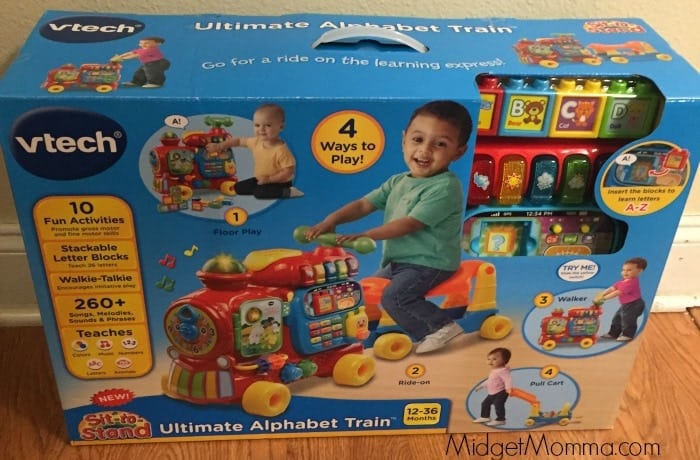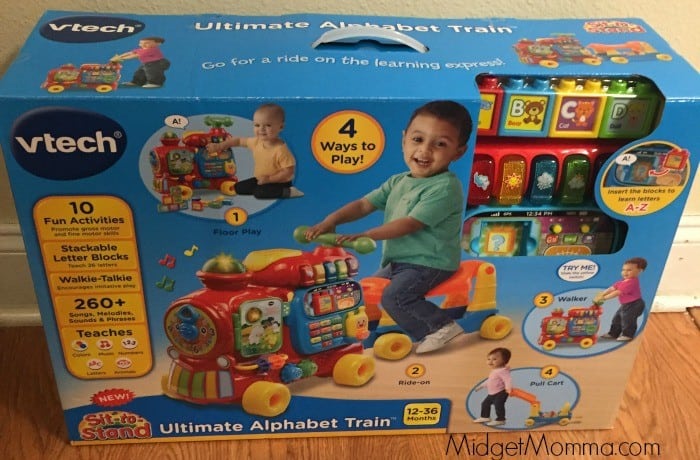 The Push & Ride Alphabet Train is designed to grow with your child from them learning to sit to learning to walk. Unlike some of the other toys that do this the alphabet toy can be fun even when they reach three years old. I have been trying to find fun ways to teach my three year old her alphabet and with this train she will be able to learn while she plays with her baby brother. You are able to place any letter block into this spot on the train and it will tell them what that letter is. It comes loaded with over 100 sing-along songs, music, sound effects and fun phrases. My one year old will love hopping aboard the train and being able to scoot it along for a fun ride.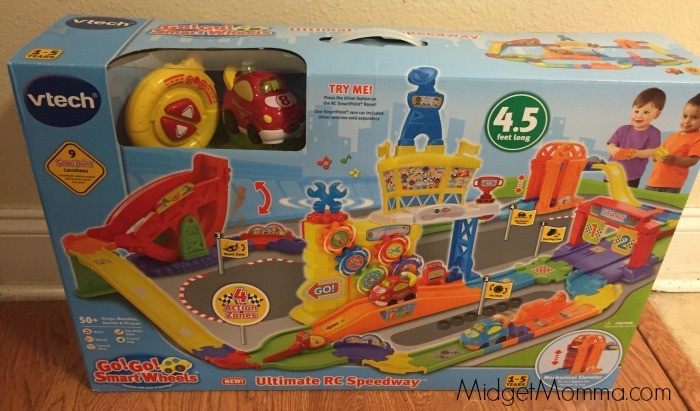 My son is they very boys boy, he loves any type of ball, superhero and anything with wheels. I know how much he is going to love the Go! Go! Smart Wheels Ultimate RC Speedway. This is the newest in the line of the Go! Go! Smart Wheels. The smart wheels comes with 13.5 feet of interchangeable tracks that your child and use to make there own raceway. It comes with a race car that has a easy to use remote that lets you drive your race car through your custom build race track. Along the way there are 9 special spots on the track that has a SmartPoint. These smart points trigger special sayings, sounds, and music. You are able to add on an extra car so you can have races on the track. I can already see the fun races my daughter will be having with her father.