I am used to getting e-mails about my blog name, from people who haven't taken the time to really see what the blog is about or for why I picked the name. It is something that I have had to accept and have had to explain myself time and time again and I am ok with that. But today I got an email about my blog name and I expected it to be the same as all the rest, but it was one that I almost chocked on my coffee while reading.
The person informed me that they feel unlucky as a parent to have a child with dwarfism and that they do not like my name because they feel unlucky.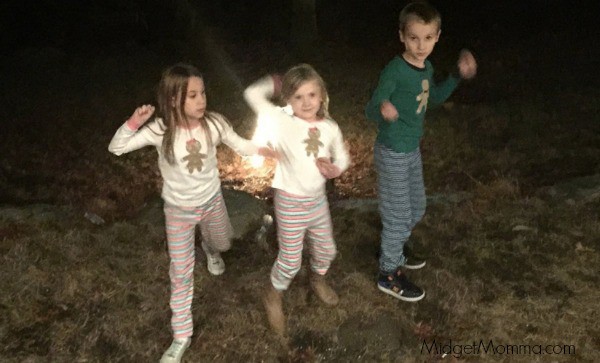 (My 3 blessings)
How does a person feel unlucky as a parent? I am trying not to judge here, I really am but I just can not see how a person can feel unlucky having the ability to love a child. It is a blessing to have children, not everyone can have children. Not everyone who wants and desires to know the feeling of loving a child can. There is no such thing as a "normal" child,all children have something about them that makes raising them a challenge, however ALL Children are perfect.
All children are perfect, beautiful little humans that we should all feel lucky when we have them in our lives.
I guess maybe I think differently then other people. I grew up with an aunt who has sever mental delays, she was never expected to live past the age of 3 and she is now in her 60's. I had friends in high school, whose parents did foster care and took in children with disabilities and loved them as if they were their own. I have a friend who is the mom to beautiful Harper, who has her own challenges and a really close friend who has a baby who was born premature and now has a feeding tube and physical therapy ect and I see them glowing with love for their children.
I see people I know with kids who don't fit the "perfect kid" label and instead of feeling unlucky about their children they feel lucky that they have them in their lives. I feel lucky to call these people my friends and have their children in my lives and I just don't get it. I can not wrap my mind around how someone could feel unlucky when blessed with a child. I know life is hard when you have a child with medical needs, I have seen the feeding instructions for ONE DAY worth for a child with a gtube and that is intensive, but well worth the work for the beautiful child!
I am thankful for my children being healthy for the most part and not needing any major medical things on a daily basis, but even if my kids needed medical care like that daily I couldn't see myself not feeling lucky that I was blessed with a child.