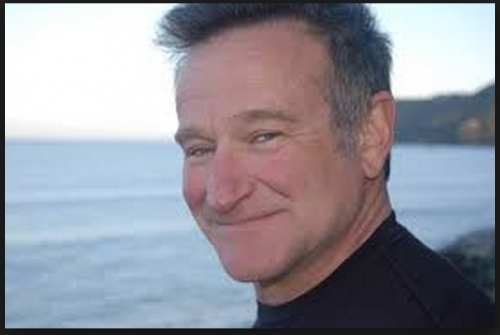 I have stumbled upon many articles in the the past 18 hours or so since we have learned that Robin Williams passed away. Many are tributes and how great of a man we lost. But I have also seen articles and comments on Facebook stating that Robin Williams made a choice to end his life and that we should not feel sorry for a man such as him. We should just forget about him and move on because he made a choice. It was his choice. His choice. His choice….
After seeing so much of that I felt compelled to write this. I felt compelled to write this because I see it everyday in my own house. Many of you know about Lauren's struggles with depression. (If you haven't had a chance to see it go here- https://www.midgetmomma.com/?p=106051). Being with someone that has had depression and battles it everyday, you know there is a struggle. A struggle daily to win against the evil that is depression. Depression is something that has you in its web for the rest of your life, just waiting to bite you and sink it's venom in you like a spider. It is a illness that many of us in this world live with. Robin Williams also struggled with depression. But he made a choice. It was his choice, his fault as some say. No way Robin Williams was depressed. He was too happy in public. His choice….
Im here to put that to rest. No it wasn't his choice. He didn't wake up on Monday August 11, 2014 and say I'm going to take my life today. I don't want to live any more. I hate life. He woke up Monday Morning and got caught in depressions web. And this time depression crawled down that web and bit him. Sunk it's nasty venom into him. He probably got caught in depressions web many times before only to escape. Monday August 11, 2014 was different. The web was too strong. Depression won.
It has been well publicized that Robin Williams battled drugs and alcohol. He was addicted to these things at one point. But he had the strength to free himself from these addictions. Did he have relapses? Most likely. Did he battle back every time? He sure did. Robin Williams had the strength to do this. A person that has been through so much and won wouldn't just end is life. Something made him. And that something is the beast known as depression.
Robin Williams lost his battle yesterday. Depression doesn't discriminate. It can take the funniest man and reduce him to nothing. If you or someone you know is battling depression, do all you can to win the battle. Keep fighting and never give up. Get help if you need it. Depression is an illness.
RIP Robin Williams- The battle is done.