Safety 1st has a new convertible carseat that can easily grow with your baby. The new Safety 1st Grow and Go Air Protect Car Seat. Be on the look out for a the video review that will be live on my Youtube Channel soon, but I wanted to share with you the information about this seat before getting the review video live.
This new Safety 1st Grow and Go Air Protect Car Seat has a lot to offer new parents and their babies. This new seat features extended use rear-facing and forward-facing and an IIHS Good Bet booster built right in, so you can use the same seat for all your car seat needs.
It has features to make life easier while on the go with baby. The Quick-Fit™ Harness System allows you to change both the headrest and harness height in one simple step for a proper fit. Integrated harness holders make getting your child in and out of the seat a breeze. No one wants to have to fight with getting baby in the car and dealing with straps that are twisted and tangled, that makes getting baby in the car a huge pain in the butt!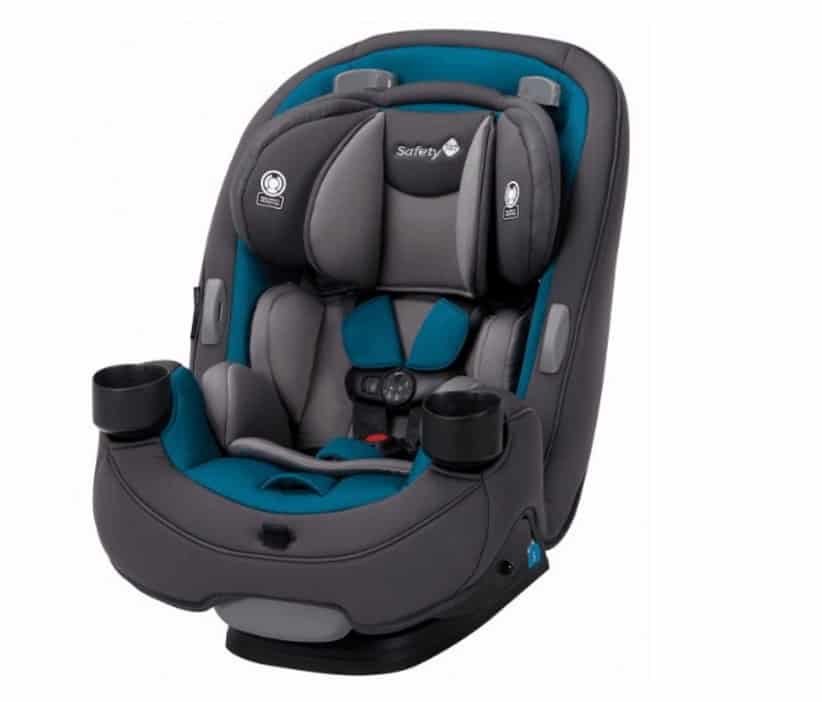 Key Features of the Safety 1st Grow and Go Air Protect
Offers extended use through three stages (Rear-facing from 5 to 40 pounds, Forward-facing from 22 to 65 pounds, and Belt positioning booster from 40 to 100 pounds)
Superior safety with Air Protect®, an advanced cushion system that provides extra protection
A snap to clean! Machine washable and dryer safe seat pad, unsnaps and lifts away quickly from the seat frame for truly easy cleaning
QuickFit™ Harness for easy adjustment of both harness and headrest in one simple step
3-position recline for a good fit in any car
 In and Out Harness Holders keep straps out of the way when buckling
 Easy belt access panels built into the seat for easy installation
Grow-with-baby pillows for a comfortable ride
A compact install, allowing up to 7" more legroom for adult, front seat passengers.
Two integrated cup holders
Disclaimer: This post is sponsored by Safety 1st. All opinions are 100% my own!