This is a Sponsored post written by me on behalf of Walmart. All opinions are 100% mine.
If you are a formula feeding parent (which all ways of feeding your baby are good in my book so don't worry about the judging here :)) I used formula with my older two kiddos and my youngest was breastfed. I totally understand that every baby is different, every situation is different and whatever way is the best way to feed your baby for you is how a baby should be fed 🙂
If you are using formula the cost can be expensive so finding ways to feed your baby but it is a needed expense. Buying store brand forumla is a great way to give your baby the nutrients they need along with saving money. You can purchase Parent's Choice at Walmart and Parent's Choice Formulas are clinically proven to be as well tolerated as the national brands.
You don't have to worry about the store brand not being good for your baby as Parent's Choice meets FDA standards and is comparible to Enfamil® and Similac® formulas. It is a milk based formula that has calcium for strong bones and is iron-fortified. The things you look for in the name brand formulas you will get with Parent's Choice but at a cheaper price.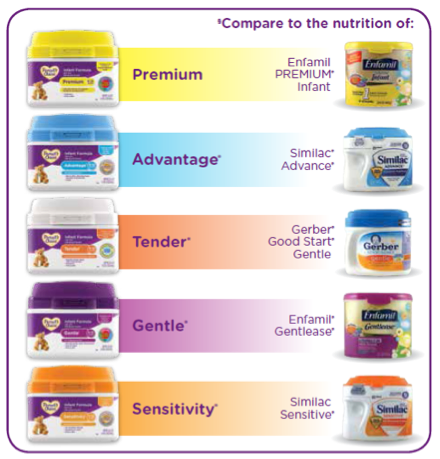 With the savings you are getting using the Parents Choice formula you will have extra money in your pocket for the other things you need when having a baby and for things you want like TONS of photos that you need to print as you take pictures of all your baby's first 🙂