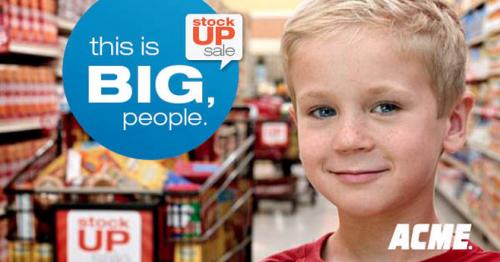 Earlier this week I told you about the awesome deals you can score at the Acme Stockup Sale, did you know you can also help your school out at the same time? You can and easily! When you buy select items at Acme during the sale you will get the normal Boxtops on the boxes plus there is an awesome promo that when you buy 10 participating General Mills Box Tops of Education Items you will get 25 bonus eBoxTops on your register receipt. The purchase must be made in a single shopping visit.
After you get home log onto https://www.growinglocallearning.com/ and enter code and 50 bonus eBoxTops are credited to your school of choice. You can also send the boxtops from the top of the boxes with your child into school and then the PTO of your school will send them in to redeem them.
Saving the boxtops from the products you use is a great way to help your school get extra money! 
Our kids also enjoy helping us with the boxtops to bring to school, however we do end up with fights in our house over who gets to look at the boxes for them, cut them out and then who gets to bring them into their classrooms 😉
This awesome sale runs for two weeks from October 1st-14th   and each week there are going to be different items that are on sale to stock up on!Make sure you head on over here and print the coupons that you can match with the sale AND make sure you download the MyMixx  app so you can maximize your savings!!
Disclaimer: This post is sponsored by Acme, all opinions are 100% my own.