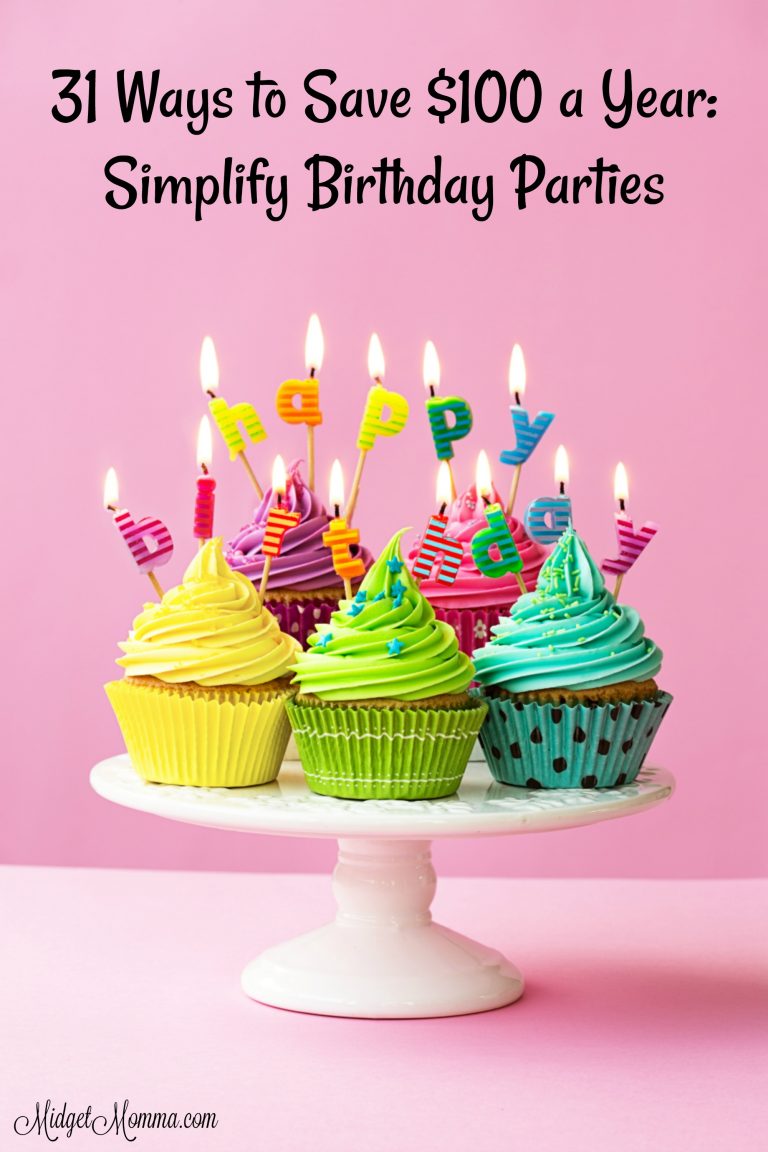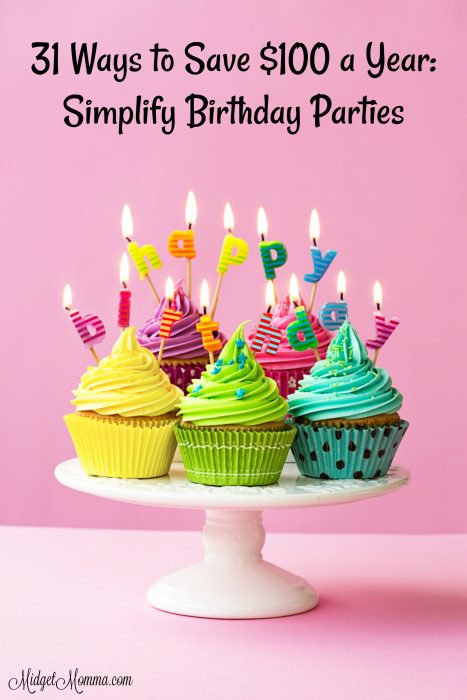 Birthday parties are a way for us to celebrate, however they can be VERY costly! Many times people want to have them at a place that costs a lot of money or they want to go crazy on decorations. However after having 4 kids and doing countless birthday parties I have found that my kids are plenty happy with just having a bunch of their closest friends over to play. We include some games, minimal decorations and cake. We also tend to do snacks instead of a full meal, but you can do a full meal on the cheap by making it at home.
The point of a birthday party is to celebrate and by simplifying the birthday parties you can easily save $100 or more per year!
I have looked at some of our local places and they can run up to $500 for TWO hours of party fun. While it might be fun to have it at a place like that, it is totally not needed and the money can be used else where.
Another thing we do to simplify the birthday parties is to only invite our kids friends. Yes I know the schools like to say "invite everyone" however not only is that costly but I don't see the point in inviting the whole class including kids my children butt heads with. The few times we have done that, the child who was invited and didn't get along with my kids was not nice to my children or the other kids at the party and it made for many tears. I personally would rather not have tears at my kid's parties.
You can also opt to make your own cake at home. My favorite recipe, is making a boxed cake mix taste like a bakery cake. No one even knows the difference when they taste it! Plus it is so easy anyone can make it! To top it off make a bakery style frosting, there are so many to pick from recipe wise, that you can make from home. Some of my favorites are chocolate buttercream frosting, strawberry buttercream frosting, vanilla buttercream frosting and mocha buttercream frosting.
We like to pick a theme, find a few decorations in that theme and then use coordinating colored plates and napkin. The design ones cost a lot more then just buying solid colors.
Looking for more tips on how to save money on birthday parties? Check out these great posts:
Giving Your Child an AWESOME Birthday Party on a Budget
Fun Places & Ideas to host a party on a budget
Everyday for the month of October we are sharing a different way to save money. Each of these ways can help you save over $100 each per year! See the rest of the 31 Ways to Save $100 or More Per Year posts here. Using these ways to, you can save $100 in 31 different ways and you have a savings of $3100.00 in a year (if not more!)!