Whenever we look over our budget we always look for places that we can save money, sometimes that means us switching to a different company then we have been using for things. With it being the start of a new year now is the perfect time to redo the budget and shop around for better prices for things you use and need. One of the big things many people are always looking for is car insurance, and there are sooo many options that it can be overwhelming.
A new way of paying for insurance that will save you money, especially if you do not drive far is Metromile Insuracnce . Metromile allows you to pay while you're driving, and not pay while you're sitting on the beach. Metromile is the only pay-per-mile auto insurance available in New Jersey – and allows drivers to pay for the miles they actually drive without judgement on driving style or behavior. There are other locations that it is available t00!
Metromile is designed for those who drive less than 10,000 miles a year and saves the average customer $500 annually. I know many people who use public transportation and also own cars who are still paying a lot of money on car insurance that they do not even use and they get frustrated. This would be a great solution!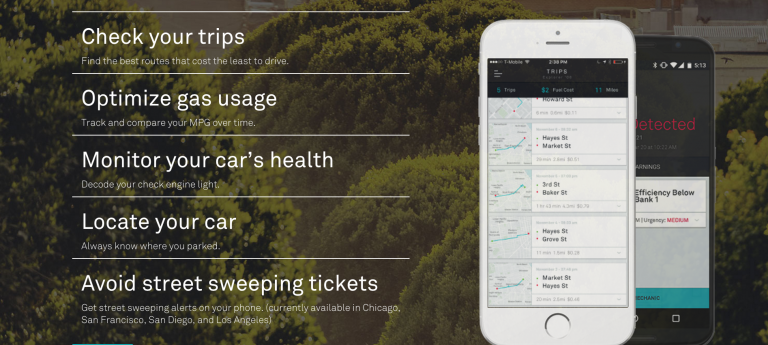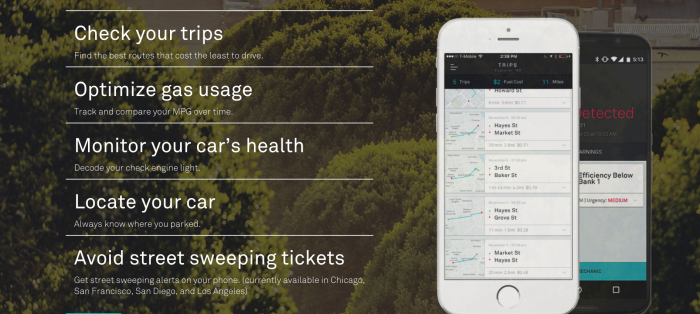 Metromile makes every car a smart car with the Metromile Pulse. The Pulse plugs into the standard OBII port and is used to track mileage and provide car data, such as driving stats, engine health and car location. It's even been used to recover stolen cars!
I am sure you are wondering how they can track  your milage, it is simple! You use the Metromile Pulse. Plugging in the Pulse is easy, doesn't require any tools, and once in place it securely counts your miles with every trip.
What is the Metromile Pulse?
The Metromile Pulse, the device Metromile uses to measure mileage, obtains data from the car and transforms the data into information the driver can utilize to save time and money on the road such as driving stats, engine health, and other smart services.
Drivers plug the Metromile Pulse into the OBD-II port of the car – the very same port mechanics use to diagnose issues. The device can then obtain data and wirelessly transmit to secure servers. Metromile then visualizes this data in the app and online dashboard, enabling consumers to unlock prescriptive advice to make smarter decisions about daily driving.
How does the Metromile App work?
The free app makes every car a smart car by unlocking driving data and showing drivers:
● Trips & trends – including miles, MPG, time, and speed
● Fuel level and cost estimates
● Car location – we've even helped recover stolen cars
● Street sweeping alerts – currently only in San Francisco, San Diego, Los Angeles
& Chicago
● Diagnoses of car's health condition
● Contact a mechanic
Enter to win a $100 Shell Gas Gift Card
Mandatory Entry:
Go here and get a FREE Quote from Metromile and leave a comment with how much it says you will save! If Metromile is not in your area leave a comment with what you would do with your savings:)
Extra Entries: 
Follow me on Pinterest – 1 entry
Follow me on YouTube – 1 entry
Tweet – I want to win $100 Shell Gift Card from @MidgetMomma1200 https://www.midgetmomma.com/?p=150839 – 5 entries per day, entries must be 2 hours apart
Follow MidgetMomma on Twitter  – 1 entry
Follow Me on Instagram – 1 entry
Follow Tom on Instagram – 1 entry
Follow Tom on Periscope – 1 entry
Follow Tom on Twitter – 1 entry
Giveaway Rules:
No purchase necessary to enter, leave a separate comment for each entry method. This giveaway is not associated with any of the entry methods. This giveaway will run till 11:59 PM EST March 5, 2016. The winner(s) will be picked using And the winner is (a random winner picker) and will be announced in a new blog post. Giveaway is open to US residents who are 18 years or older. Winner will be contacted and have 48 hours to reply to contact e-mail or the prize is forfeited.  Open to US only. Prizing provided by Metromile.
Disclaimer: This post is sponsored by MetroMile. All opinions are 100% my own.