Say Good-bye To Hobby Lobby's 40% Off Coupon. If you're a frequent Hobby Lobby shopper, then you're probably familiar with our number one rule is Don't shop Hobby Lobby without their 40% off coupon. It looks like the rules are about to change though, because Hobby Lobby will soon be discontinuing this popular coupon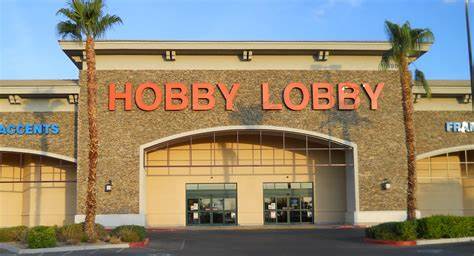 Say Good-bye To Hobby Lobby's 40% Off Coupon
Hobby Lobby's coupon for 40% off one regular price item was always one of my favorite coupons. No questions, it was just always there for you, each and every week. It could be printed from their website at any time, or pulled up on the Hobby Lobby Mobile App before checking out in-store. It could even be applied when shopping online.
While the 40% off coupon did come with some exclusions and the store's department-wide discounts sometimes made it hard to find a full-price item, this coupon will certainly be missed.
This news was first shared in a memo to Hobby Lobby employees, and the company has now publicly confirmed it in response to customers' questions on its Facebook page. Here's what Hobby Lobby had to say:
As of February 28th, 2021, Hobby Lobby will no longer be offering the 40% off coupon in stores or online. By making this decision, we are intensifying our efforts to discount thousands of items every day. This will offer a better value instead of providing a discount on only one item with the coupon. It is always our intent to provide you with beyond compare service, great prices and the best selection. We appreciate your understanding during this period of transition and thank you for your continued business.
If you're a fan of Hobby Lobby's 40% off coupon, you'll still have roughly a month to use it before it's discontinued at the end of February.
Easy Valentine's Day Recipes
Easy St. Patrick's Day Recipes