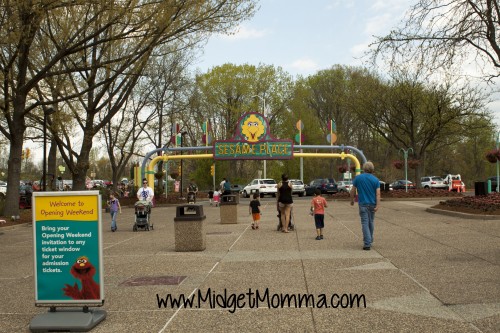 Now that the weather is finally warming up it brings a lot of great things like opening day at Sesame Place! My husband and I were so excited to be able to take our daughter to Sesame Place for the first time. She is in love with Elmo! She has to wear her Elmo shoes every. It was great as soon as we got there she saw all the signs for all her favorite charters everywhere and she was freaking out. She was thrilled to be there which made it so much fun for us.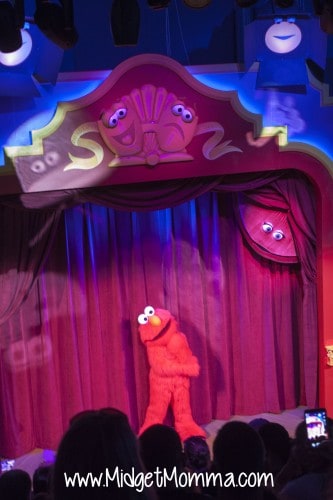 We started out going to see there very new show Elmo the Musical—Live at Sesame Place! Detective Elmo needs to help his friend Cookie Monster when his very favorite cookie goes missing! This show isn't a where your kids will just sit there bored! My daughter was dancing in our laps and clapping along with the show! There was even jokes that I was laughing along with. If you are going to the first show of the day I recommend getting there a little early because we got there only 5 minutes early and we were the last people let into the show because it was so full. I would also try to sit on the left side of the room because there is a special surprise that will be over head during the show! This show was defiantly my daughters favorite part of the day.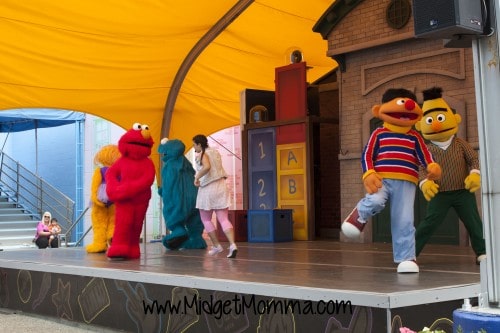 Don't forget about the other shows like Elmo Rocks. One great tip I have is if you have a toddler who doesn't want to sit down try to sit to the right of the stage behind the handicap seats. Our daughter loved this spot because she was able to stand up and dance in front of our seats.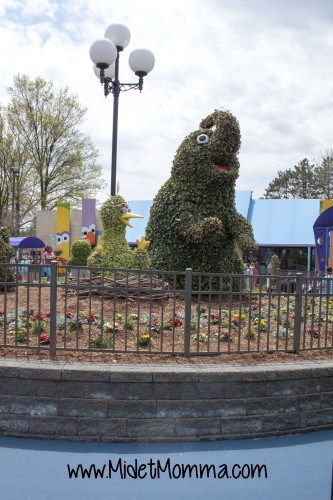 Disclaimer: MidgetMomma.com is a Sesame Place Ambassador. We receive passes to visit Sesame Place, no compensation is received and all opinions are 100% my own.