Shark Rotator Review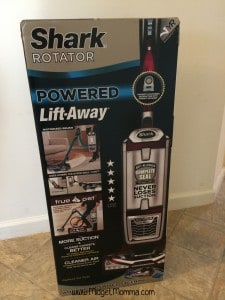 A few days ago I had no clue my new vacuum was going to be arriving so like every day I cleaned up and vacuumed the carpets. To my surprise I open the door to see my new vacuum standing there and I was so excited to try out the new
shark rotator vacuum
. Now even though I just vacuum the carpets probably 20 minutes earlier I just had to vacuum the carpet again with my new shrak vacuum. Now I didn't think I was gonna pick up much sense I just vacuumed with my old vacuum which is only a year old. Boy was I shocked! There was so much of Chloe's hair in the vacuum as you can see from this picture below. This isn't some scam I did not move any furniture, go vacuum upstairs, I vacuum the same area that I vacuumed with the other vacuum. Needless to say my old vacuum will be making its way out of our house.
I will saw the new shark vacuum was very different to use because of the fact of the way it moves. I know once I get used to the motion it will make vacuuming easier but the first few times it's kind of awkward. You get so used to your old standard vacuum that doesn't move well versus the shark rotator which rotates the head with just a flicking of your wrist. My mom has a shark and she now swears by it. If you knew my mom this truly means a lot because she is obsessed with her clean carpets. As a kid we would know we cannot walk in the living room and our mom would know if we walked in the living room by the pattern she made on the carpet with her vacuum.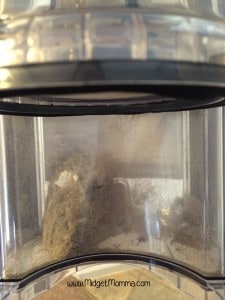 The new shark rotator can be three different vacuums in one! It can be an up right vacuum, canister vacuum, and a carry along. I love that you can turn it into the carry along vacuum so you can clean your stairs with little effort. I have always hated doing the stair because I had to lift that huge vacuum on ever step and i'm only 100 something pounds so it was very hard for me to do. They have also located all the buttons right on the handle so you don't even have to bend down to switch the carpet settings.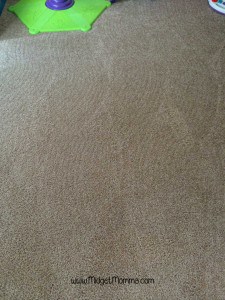 We have an Australian Shepard and she loves to lay on our couch. We joke saying the love seat is ours and the whole couch is hers! Only problem with that is she is a bad shredder and her hair is all over the couch. When our guest come over they don't want to leave with her hair all over there pants. The new premium power brush has solved that problem. It is able to get all the dog hair off the couch the first time. It also has a hepa filter to keep all allergens in the vacuum and not let them back out into the air. My toddler is in love with how quite the vacuum is. She is so scared of any loud noise. She used to run and cover her ears on the couch and how she garbs her play vacuum to "help" me.
Disclaimer: I was provided this product free of charge to facilitate my review. No compensation was received and all opinions are 100% my own.