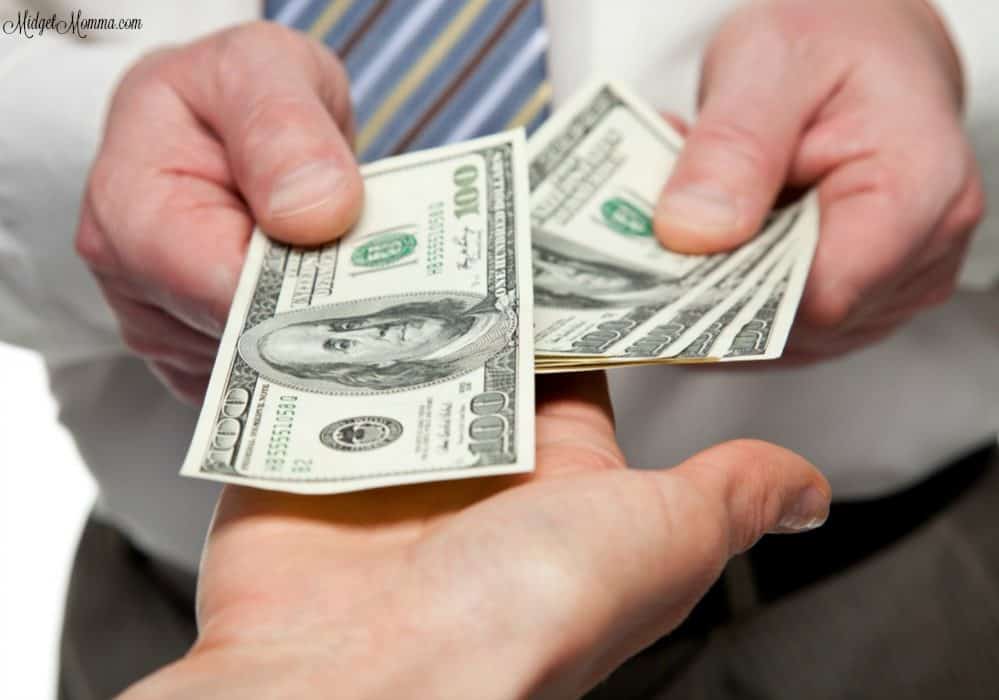 Today's 31 Ways to Save $100 a Year topic is a little bit abnormal but it is a way that you can totally save $100 or more during the year. Using cash! There are a few ways that this will help you save money thru out the year! Today we will talk about save money by using cash!
Using only cash means you don't buy things you actually can not afford.
Using a credit card because you don't have the cash means you are buying something that you really do not have the money for. Buying things you can not afford sets you in a cycle of always being behind.
Saving money on interest.
When you shop with a credit card you end up paying more for the item because you have to pay the interest on your purchase from your credit car.d
When you pay with cash you see exactly what you are spending.
Once you spend it is you no longer have it to spend. The visually seeing the money leave your hands is a great  way to curb spending.
Paying cash you can not go over your budget.
This is a BIG thing for when you are grocery shopping or clothing shopping. You set a budget and go over by a few bucks. It seems like no big deal and you don't even notice it as your swipe your card (either debit or credit) but in the end that ends up to $100 or more extra spent that was not in the budget each year. Paying with cash forces you to stick to your budget. You only have x amount of money on you, so you can not physically go over that amount. This really helps with the splurge purchases, especially if you are at the grocery store hungry.
If you are unsure if you are over spending because you are swiping, challenge yourself to only spend cash when you are doing any of your shopping. Pull out the amount that you have budgeted and only use that. See if when you get done with the end of a few months how much money you did NOT spend because you were using cash instead of swiping a card.
Everyday for the month of October we are sharing a different way to save money. Each of these ways can help you save over $100 each per year! See the rest of the 31 Ways to Save $100 or More Per Year posts here. Using these ways to, you can save $100 in 31 different ways and you have a savings of $3100.00 in a year (if not more!)!