While you might now realize it, cats get stressed just like we do. However the signs of cat stress are not always as upfront as they are with a person. Having 4 cat babies in the house, cat stress is something that I have learned to pick up on fairly easy. However if you are a new cat owner you might not recognize them and just assume they are normal.
I have partnered with FELIWAY® to help you be aware of the signs of cat stress and how you can help your fur baby if they are stressed.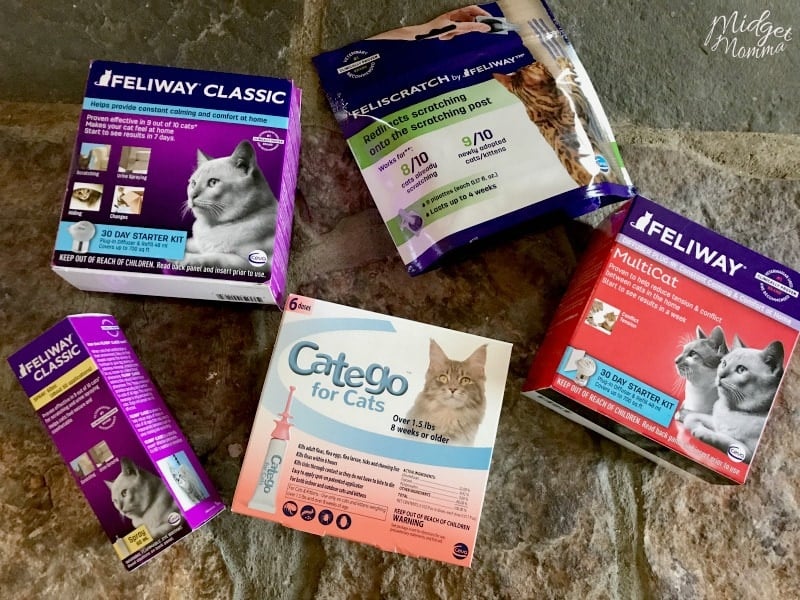 If you notice any signs of your cat being stressed after reading this list, be sure to read up on how to help cat stress. When our cats are stressed we go straight to our trusty FELIWAY® products along with figuring out ways to stop the stressful situations for our kitty babies.
FELIWAY®Products that will help your cat with stress:
Use these on their bedding, in the cat carrier (just not on your cat) to help them with the stressful situations that can cause them to be a bit crazy. Grab it here on Amazon
FELIWAY® MultiCat Diffuser 
Just diffuse easily with the plugin and it will help reduce tension and conflict in multi-cat homes!
Grab it here on Amazon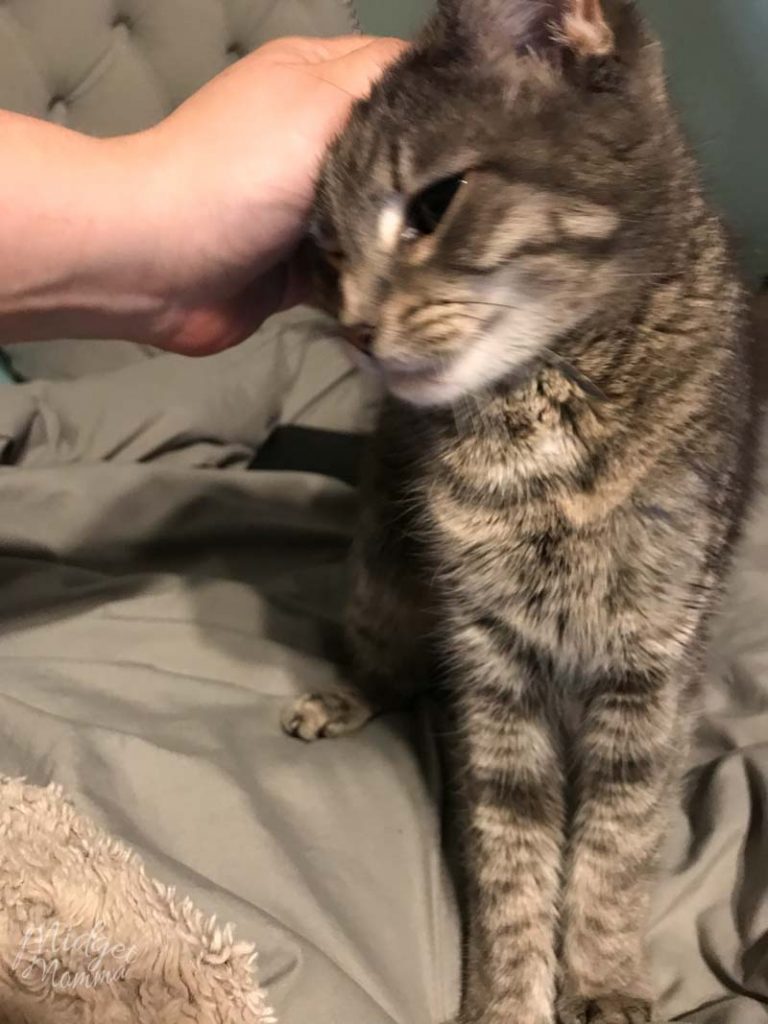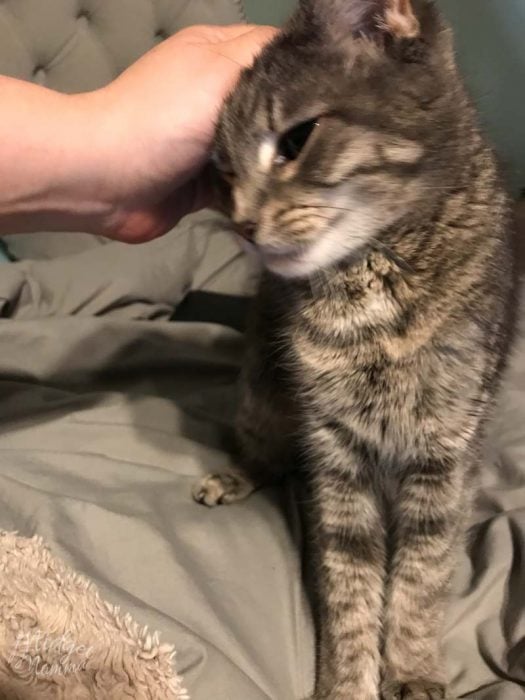 How to tell your cat is stressed
There are many signs to keep an eye out for to see if your cat is stressed. Some of them your kitty might hide from you, but others you can spot rather easily!
Digestive Issues. Sometimes digestive issues like constipation or diarrhea are medical issues. However at times it is stress related.
Aggression towards other animals and people. Some cats are just always aggressive and moody, we have one who has been that way since the day she was born. However if your cat is normally a snuggler and then all of a sudden wants to nip at your or other animals in the house it could easily be from cat stress.
Urinating outside of the litter box. Cats are naturally clean animals, they do not like to go to the bathroom outside of their designated potty spot. If you see your kitty baby urinating outside of the litter box that is an easy sign of stress. However sometimes catching them in the act is hard, because they tend to hide that they are doing it and you find out on accident by finding something they peed on.
Excessive Grooming or ripping out their own fur. Cats all groom themselves, however a sign of cat stress if over grooming. Sometimes when cats are stressed they even start ripping their own fur out. Check to make sure that they don't have any signs of fleas (Make sure you check out how to keep cats flea free) or irritation on their skin that would be a medical issue. If you see no fleas or skin irritation then you know that they are ripping out their fur due to stress.
Decrease in appetite. Cats do not just stop eating for no reason. If your kitty family member has stopped or slowed down their normal eating then it is most likely due to stress.
Hiding and sleeping more. If you see your cat starting to hide more then normal or they are sleeping more then normal, this is a sign of stress.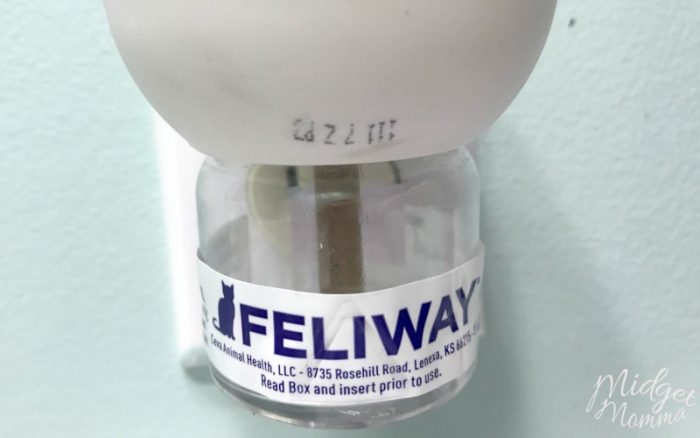 There are 4 really easy things that you can do to minimize your cats stress, and help prevent it. However remember you can not always prevent it because like us they have their own triggers but there are somethings to do that will help prevent it.
Preventing Cat Stress
Give your cat plenty of attention and playtime. Playtime and attention make for happy kitties, if there is a lack of attention and playtime it can cause kitties to become stressed.
Private space. Now you do not have to give your cat their own bedroom, but giving them a place that they can "call their own" and escape to if they need to will help keep stress levels down.
Feeding  high quality food. The low quality food is not good for them, not just because of the products it is made with but also because of how it affects their body.
Use FELIWAY® CLASSIC. Keeping the diffusers fresh in the house will help keep the feel good feelings in your house that the FELIWAY® diffusers are made for.
What to do if your cat is stressed
After you have figured out if your cat is stressed or it is medical related the next step is getting to the bottom of what is causing them stress. There are many things that can cause a cat stress, and helping them work thru it is important.
It is also important to mention that things like the 4th of July and fireworks can be stressful to your cats. I have 1 who could care less about any additional noises, but I have 1 who is terrified anytime she hears fireworks go off.
In order to keep Jazmin stress free during the 4th of July and the fireworks, I make sure to keep her food and a litter box in my room. My room is her to go place when she is overwhelmed and this way she can sleep under my bed like she enjoys and come out for food and the litterbox as needed while the fireworks are going off. It also helps because none of the other cats are able to pester her, while she is already stressed out.
If you are getting a cat for the first time, make sure you check out how to prepare your home when getting a kitten and what you need to do monthly as a cat owner.
More helpful posts for cat owners!
Disclaimer: This post is sponsored by FELIWAY®. All opinions are 100% my own.