I can finally spill the beans on the Reptools Secret I have been keeping! Back in June I went to LA for two days with Dreamworks and Netflix and learned about the new show DinoTrux that is coming to Netflix and it is super cute and I have been keeping this secret since then and I feel like I can finally breathe a sigh of relief and share with you!
(If you are wondering if that long winded sentence is me saying it all in one breathe because I am super excited, it is 🙂 )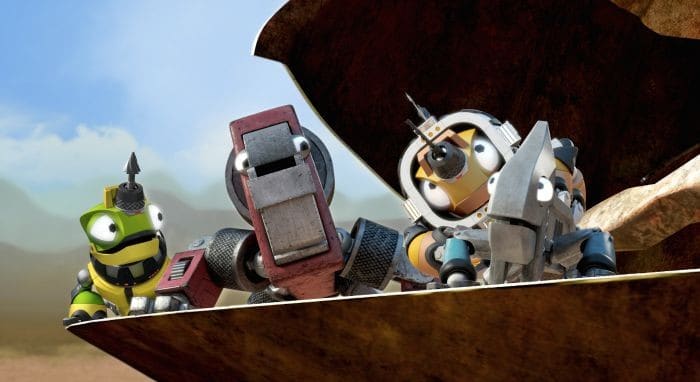 So the show is geared for kids ages 4-7 but you all know in our house we know no age limits on shows that are for kids 😉 We join some super fun characters who are a mix of dinosaurs and trucks and they are the DinoTrux. Then you have the reptools! Can you guess what they are? That is right! Reptiles and tools! So cute! I love them and I would not object to having my own little team of Reptools running around my house 🙂
Here is a sneak peek video of the new series! It is super cute, super awesome for the little kids and while my kids are a bit older then this show is made for I will be watching it when they aren't trying to steal the TV 😉

You all get to meet the Reptools! They are super cute! And stay tuned because I have more top secret information that I am allowed to slowly share as we get closer to its release on Netflix on August 14th!
We have Revvit, Ace, Waldo, Click-Clack and Skrap-it! All of them are sooo cute!! And they are so much fun! Just wait till you see them in action! You might wan to add these guys and anything you can find of them to the kiddos lists for the holidays 🙂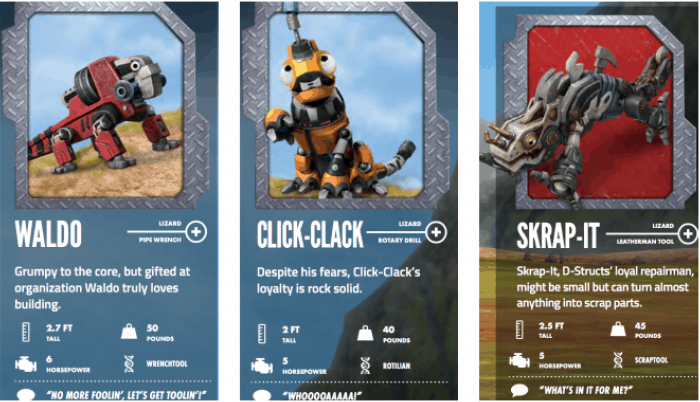 Disclaimer: I was invited on an all expenses press trip for DreamWorks and Netflix and no compensation was received. All opinions are 100% my own.