This is a Sponsored post written by me on behalf of FrogTape for SocialSpark. All opinions are 100% mine.
Since moving we have been a house filled with craziness, now that we own our own home I have made the executive descion that every room must be painted and have a theme (something I am sure Tom "loves" lol). McKenzie's room is still a work in progress as I have to redo her furniture to match the room but we have the paint on the walls and a few items done already and it is looking awesome so I thought I would give you a sneak peek 🙂
We did three walls in solid teal and then one wall we used FrogTape's Shape Tape to make a chevron pattern. If you are wanting to have a pattern on your wall and not have to worry about doing it by hand this stuff is awesome! We put a base coat of white paint (since the original color was a yellowish white) and then let it dry.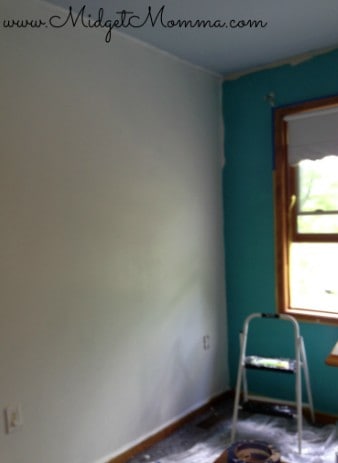 Once it was dry we measured the wall and how spaced out we wanted it to be, cut the Frog Tape Chevron tape to the length of the wall and then stuck the tape on the wall, you have to be slow and careful to make sure they are even but it was not to hard to get done.
Using Frog Tape Chevron tape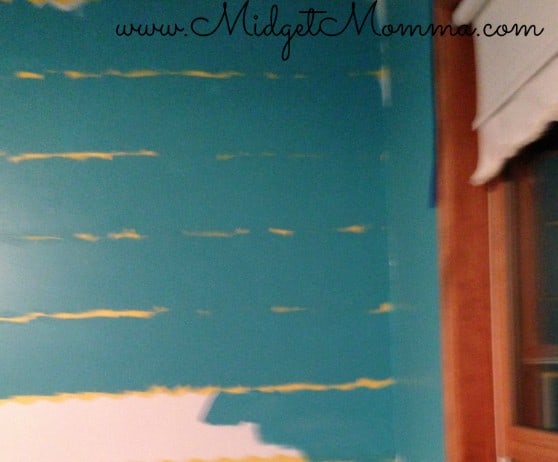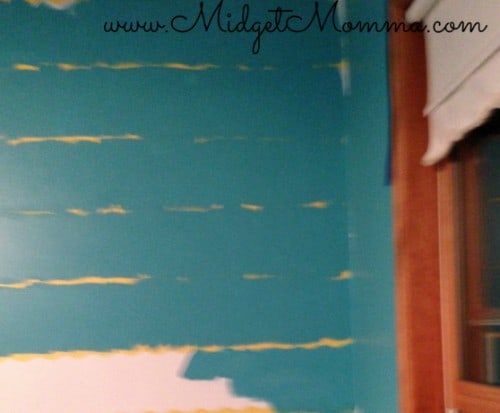 Then we just used the regular roller painted the wall and made sure to leave a small section of the tape uncovered by the paint so we could pull it off. Then once the wall was dry we pulled the tape off and tada! Amazing!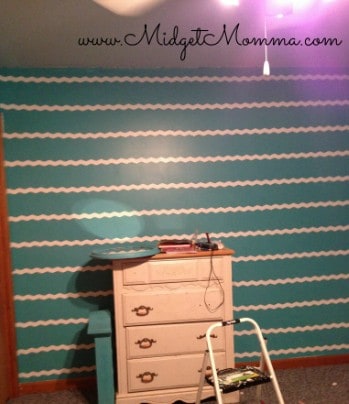 Once I get the rest of her furniture finished and the room put together I will share it but I hope you enjoy this little sneak peek into what has been keeping me busy 🙂
You can follow FrogTape on Pinterest and Twitter