I am so excited to be able to share with you guys some great new clips from Disney's upcoming movie Zootopia. This movie isn't just geared to kids it has this great humor to it that adults will love. A lot of the jokes kids will think they are funny but it will take the mind of an adult to truly understand what they are joking about. The love to joke about thing like the sheep was only elected as assistant major because he just needed the sheep vote or how cops love there donuts. I know I will be take the kids to see Zootopia when it come out on March 4th.
Sneak Peeks Of Disney's Zootopia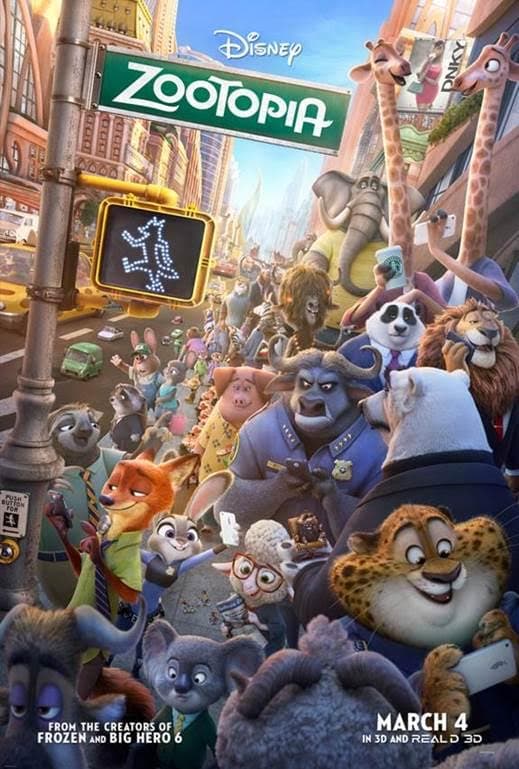 "Meet Clawhauser"
After you watch this clip it will be easy to see why Clawhauser is now my favorite character!
"Have A Donut"
I guess when cops spend so much time looking at donuts they start to look at them outside the box!

"Assistant Mayor Bellwether"
This clip will be sure to have you laugh your sheep off!
Like ZOOTOPIA on Facebook: https://www.facebook.com/DisneyZootopia
Follow ZOOTOPIA on Twitter: https://twitter.com/DisneyZootopia
Follow Disney Animation on Instagram: https://instagram.com/disneyanimation/
Visit Disney Animation on Tumblr: https://disneyanimation.tumblr.com/
Visit the official ZOOTOPIA website here: https://movies.disney.com/zootopia
ZOOTOPIA opens in theatres everywhere on March 4th!