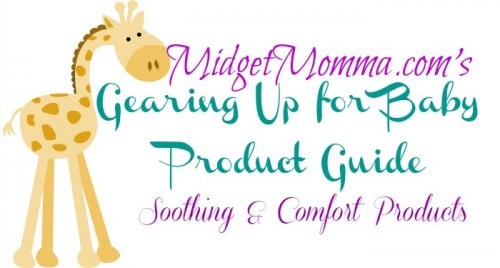 As a parent the last thing we want is our baby to be uncomfortable and upset. There are many reasons baby can be upset and need soothing and even better there are many products that are on the market to help soothe baby and keep them comfortable!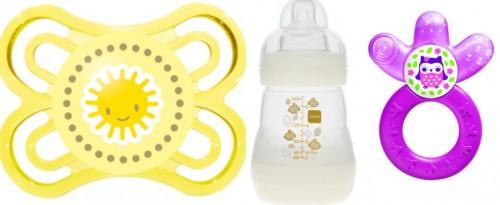 MAM Mini Cooler Teether – Extra-small cooling parts easily reach the molars  
BPA- free teether
Uniquely shaped and extra-small cooling parts easily sooth baby's tender gums
Lightweight design and curved handle makes it easy for small babies to hold 
•
Varied, structured surfaces give babies a choice of cooling solutions
Includes a clip to attach to baby's clothes to keep teether clean, safe and within reach
Bite & Relax Phase One and Clip
Designed for teething babies age 2+ months, MAM Bite & Relax Phase One features a flattened mouthpiece that provides teething relief directly at the front gums, right where baby's first teeth appear. Its functional design features four textured surfaces and allows baby's lips to easily close while the teether is in use. The familiar shape of its curved outer shield helps baby keep the teether in place – just like a pacifier. An easy-to-use clip safely attaches to baby's clothes to keep it within reach. Suggested retail price: $6.99.
MAM Perfect Pacifier
The MAM Perfect Pacifier provides a perfect start, especially for newborns. Its innovative design incorporates an extra thin, super-soft and flexible nipple specially engineered to reduce the risk of misaligned teeth. The unique Dento-Flex™ nipple neck is 60% thinner and 3 times softer than those of comparable pacifiers*; the thinner, softer nipple provides less pressure on baby's jaw and teeth to help reduce the risk of jaw deformations and malocclusions. Extra small and lightweight, MAM Perfect is available for babies age 0-6 months and age 6 + months. Suggested retail price: $5.99 each.
MAM Pacifiers and MAM Personalized Pacifiers
MAM Pacifiers and MAM Personalized Pacifiers feature a symmetrical nipple ideal for baby's jaw and tooth development. MAM offers a variety of pacifier sizes that suit a range of developmental stages to create a perfect fit for baby's oral cavity while providing the greatest amount of safety and comfort. Each nipple individually adapts to baby's mouth so it is always in the right position. MAM Pacifiers are available in three sizes. Suggested retail price: MAM Pacifiers, $7.49 for a pack of two; MAM Personalized Pacifiers, two for $19.95, four for $24.95, and six for $29.95.
Cooler
The MAM Cooler provides cooling relief to baby's molars, thanks to its unique three-pronged shape. Varied surface textures give baby a choice of soothing solutions for painful gums. Recommended for babies age 4+ months. Suggested retail price: $6.99.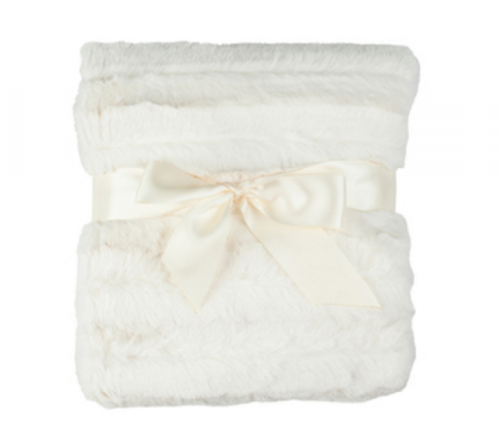 Faux Fur Blanket From Feltman Brothers
Soft, snuggly and beautiful! This is a baby blanket that you will use as a crib blanket, stroller blanket and every occasion blanket. This beautiful faux fur blanket is so soft on the babies skin and will wash well time and time again. One side of the baby blanket has a striped design and the reverse side has a polka dot design. This is the blanket that will stay with your baby wherever he or she goes. Makes a great gift too!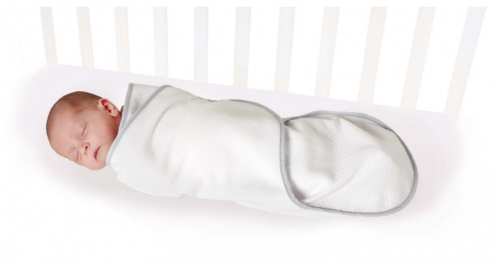 Safely nestle your little one in the 
Candide
 Luxury Swaddling Blanket in the Hazel style, which offers a fast and easy swaddling solution. Providing an enveloping environment like in the womb, this blanket allows baby to have one or two arms free and features durable exterior fabric and soft interior fabric.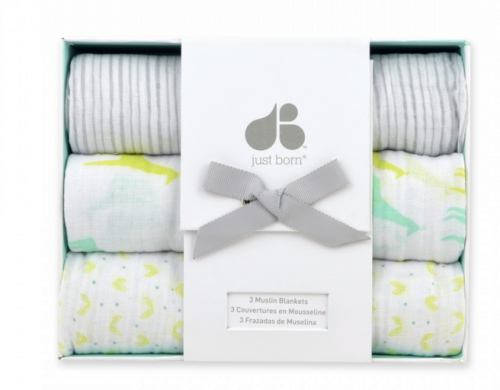 Wrap up your little one for a better night's sleep with a Muslin Swaddle Blanket by Just Born®. It's the perfect size for swaddling with ease. Made with 100% cotton muslin, a soft and breathable material that allows your baby's body to regulate temperature naturally for a comfortable swaddle in all seasons. This multi-purpose blanket can also be used as a light layer, throw or stroller blanket. The 3-pack of coordinating pink patterns with lovely designs and giraffes makes a beautiful baby shower gift. At Just Born®, we understand the first few months of a baby's life help to lay the foundation for sleep and wellness. Just Born® muslin blankets deliver just what you need to create a safe and comfortable nursery environment, giving you fewer reasons to worry and more time for you to focus on bonding with your baby. From soft nursery bedding and sleepwear to blankets and bath time basics, Just Born® is the best thing next to baby…guaranteed®.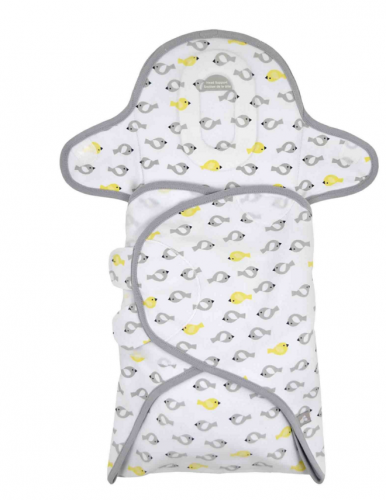 The Deluxe Swaddle™ by Just Born® is the smarter way to achieve the perfect swaddle – gently wrapping your baby in comfort for a better and safer night's sleep. The Deluxe Swaddle™ features a unique support pad for baby's head and neck, soothing Comfort Wraps® , air vents for temperature control and options for arms-in or arms-out swaddling. The roomy leg pocket adjusts as your baby grows, ensuring hip-healthy swaddling and easy diaper changes. The Deluxe Swaddle™ is carefully crafted and expertly designed in consultation with pediatricians, nurses and physical therapists for your baby to sleep safely and you to sleep soundly.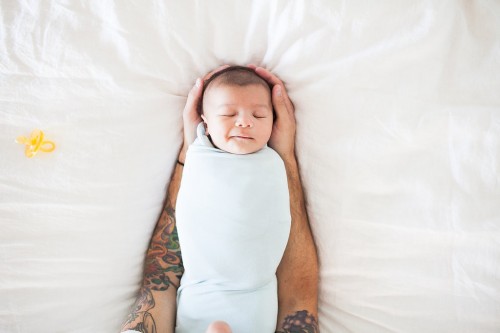 The Ollie Swaddle, The Nature Collection features four new colors—
Lavender, Sky, Nest and Stone
. The new solid colors are soothing, calming and sleep inducing. Certain colors and patterns can be over-stimulating to your little one's eyes and consequently could have the opposite effect of soothing. The new colors will  make baby feel calm, comforted and at peace. The
Ollie
Swaddle
's patented moisture-wicking material supports the health and development of your little one from day one. The luxuriously soft and gentle feel keeps your baby tightly
swaddled
while regulating their temperature to keep them comfortable and cool which reduces the risk of overheating. It
allows quick access for diaper changes and is made to grow with your baby through important transitional stages while supporting them as they hit important developmental milestones.
Swaddling
your baby also assists in reducing spontaneous arousal, maintains the supine position, reduces the risk of SIDS, and improves neuromuscular development in preemies. Retails for $59.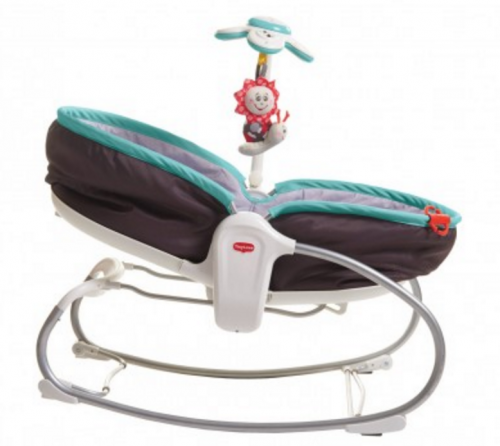 Use for babies ages 1 – 9 months! Rocker Napper's versatile seat offers 3 reclining positions. The middle position could help babies suffering from reflux keep their food down. Easily converts from seat to comfy napper for whichever stage baby is at. Has a Flat pad (180°) with raised borders offers a safe & cozy napper environment for baby. Also entertains baby with cute musical toy amuses babies while in napper, encouraging them to practice their grasping skills. Suitable for babies up to 40 pounds.
Join the newsletter
Subscribe to get our latest content by email.