All summer long you can enjoy some fun while you are shopping! Every thursday South Moon Under (which has awesome clothing by the way) is making it even more fun to do your shopping at the store at The Promenade at Sagemore (in New Jersey). Shopping is fun in general but then they are adding even more fun to your shopping trip!! The fun starts at 4pm every thursday and continues till store closing!! You could make this a fun girls shopping trip and leave the kiddos home with the hubbies, get the girl friends together and then head on over to do some fun shopping and enjoy all the special fun they have planned!! And to top it all off you will also get 20% off your shopping trip!!!
Fun Events Planned for July: 
July 17: smoothies and fries from B.Good
July 24: complimentary blow dries from Suede Salon
July 31: Pinkberry sweet treats + style consultations from Fashion of Philly
Some of you might remember when I went to the Monsters University Premier last year, the dress I wore was from South Moon Under!! As you can see in the picture below of me with Laura Murano from the Disney Channel.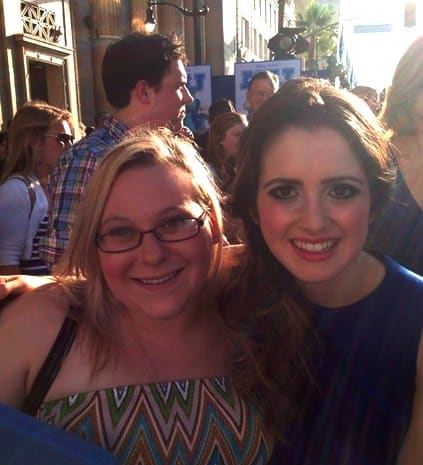 Disclaimer: This post is sponsored by South Moon Under. All opinions are 100% my own.