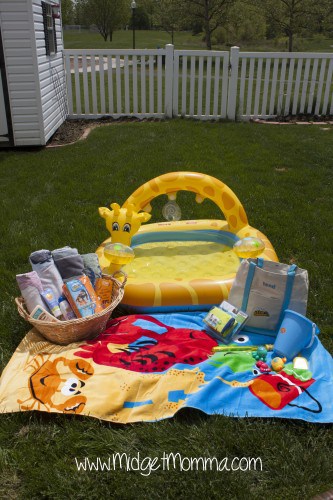 I am so happy its finally warm out side! With memorial day coming up that means the pools will all be opening up. That wait to memorial day will not stop my toddler from wanting to get into the water! With Huggies by my side I am going to throw a little pool party for my toddler and her friends.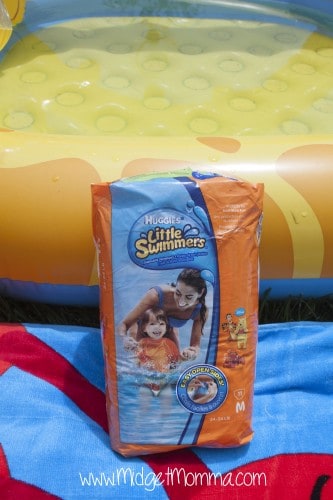 To get ready for the toddler pool party my first stop is to babies r us to pick up all of the summer time essentials. They carry everything from Huggies swimmers to pools and toys. I was able to find a great blow up pool at the end of the season for half of and my daughter loves it.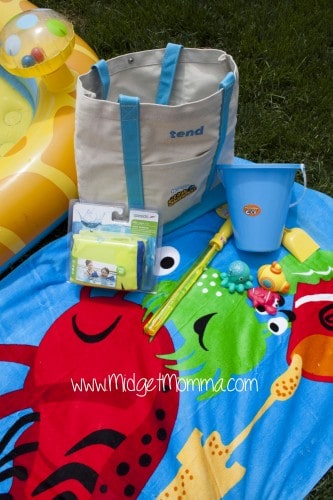 My number one summer time essential is sun block. Babies skin is very sensitive and you need to protect it.
The next important item is huggies little swimmer diapers. Most pool now require that babies be in swimmer diapers. I have tried the other brands of swim diapers and huggies were my favorite. They are the only ones that have easy open sides. If you have ever tried to get a wet tight little diaper off of a wet squirmy toddler you will know how hard this task is.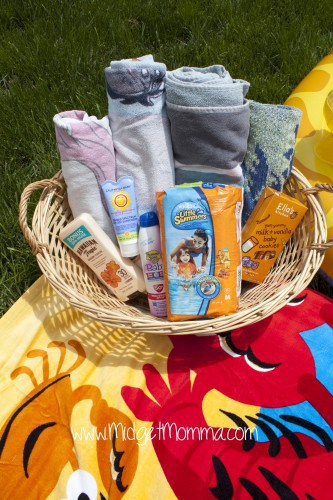 For the party set up I like to have a pool party staple area set up. I roll up extra pool towels and set them into a basket. I also let to set out things out like sun block and huggies swimmers.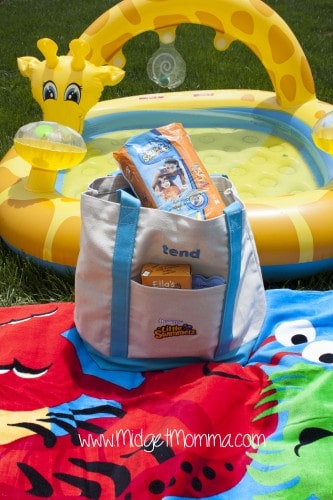 Here are my tips for packing your pool bag.
Always keep extra huggies Little Swimmers diapers. You never know when you might need a nice fresh one.
Don't forget sun screen! I find the spray kind is easier to put on squirmy little ones.
Towels- Its good to bring a extra towel to help keep babies warm.
Toys- some babies might be afraid of the water so bringing some fun new water toys might help.
Snacks- This one can be very important, all the playing leads to very hungry tummies.
If you are looking for more party ideas make sure you check out Hostess with the Mostess for more ideas!
Ready for the pool? For instant fun just add water. Choose the only swimpants with easy open sides. Huggies Little Swimmers Swimpants 
Disclosure: Compensation was provided by Huggies® via Mode Media. The opinions expressed herein are those of the author and are not indicative of the opinions or positions of Huggies®.