This is a sponsored post written by me on behalf of Friskies for IZEA. All opinions are 100% mine.
If you ask Tom about my cats he is going to tell you they are more like my kids, spoiled and take up space in the bed 😉 What can I say they have been there when he wasn't, when he was deployed it was Tucker who slept in my bed with me, when he worked nights Tucker slept in my bed with me. When we got Jazmin she jumped right in and followed Tucker's lead of stealing part of the bed, so yea I guess they are a little spoiled.
If you have spoiled cats like I do then you are going to LOVE what is new from Friskies, the Wobbert (and yes, you totally say that in the cute little baby voice you use when you talk to your cat).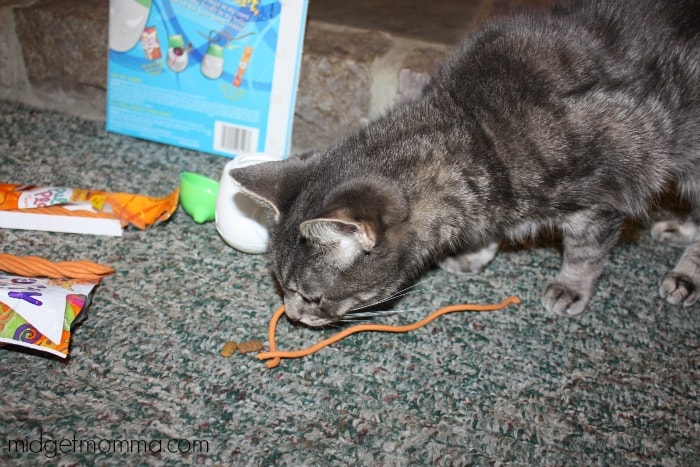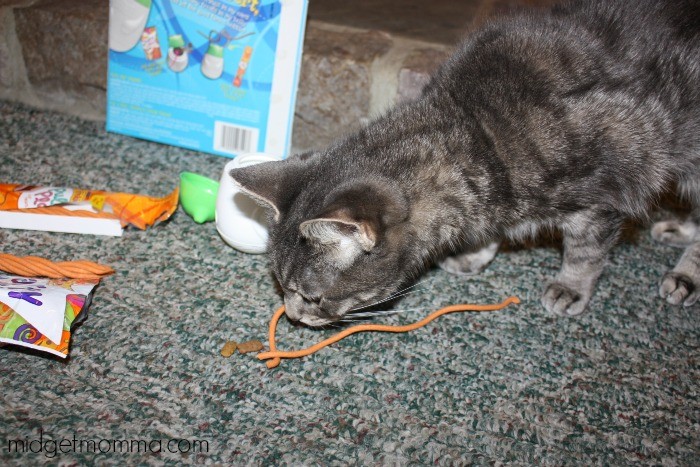 I couldn't get the package open with out Jazmin trying to get a hold of everything that came in the box, and then she went right for the treats as soon as I was putting them together. When you have cats who know they are spoiled it happens 😉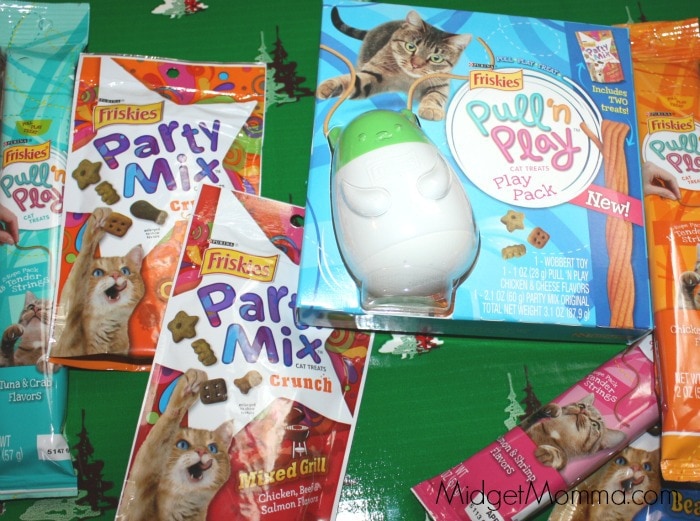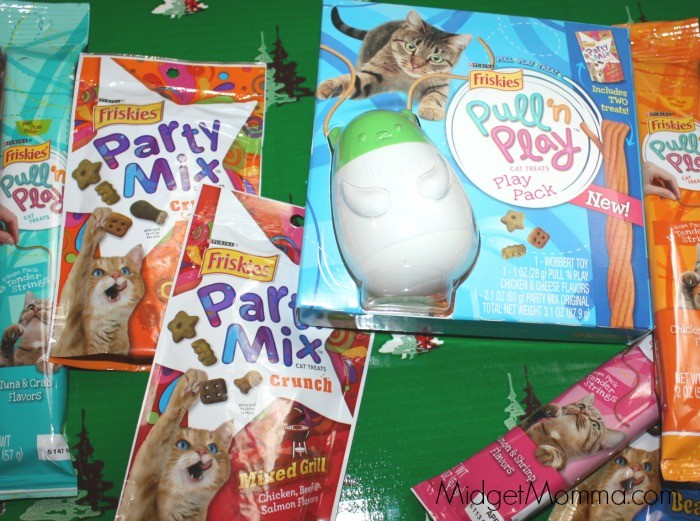 Wobbert, is the new wobbly cat toy, who also dispenses Friskies Party Mix treats! He comes in the new Pull 'n Play Combo Pack from Friskies along with 2 fun, tasty treats! I saw tasty because Tucker and Jazmin gobbled them up, so it is an assumption cause I didn't taste them my self ;). The fun Friskies Pull 'n Play combo pack from Friskies is the ultimate gift for your cat, however to keep the cat fights down to a minimum I would suggest you get one for each cat!
The cat treats are the normal Friskies you are used to seeing in the store, but even more fun is added with the edible string treats. Edible string treats come in 3 flavors:
Chicken & Cheese Flavor
Salmon & Shrimp Flavor
Tuna & Crab Flavor
Go to friskies.com/PullNPlay for a list of online retailers (Target, Walmart, Amazon, Kmart, Chewy, Petsmart
You might want to get more then 1 if you have more then 1 cat though, mine were trying to steal it from the other one and pushing each other out of the way. It was quite funny watching Jazmin and her all of 6 pounds pushing Tucker out of the way, when he is about 24 pounds, to get to the treats!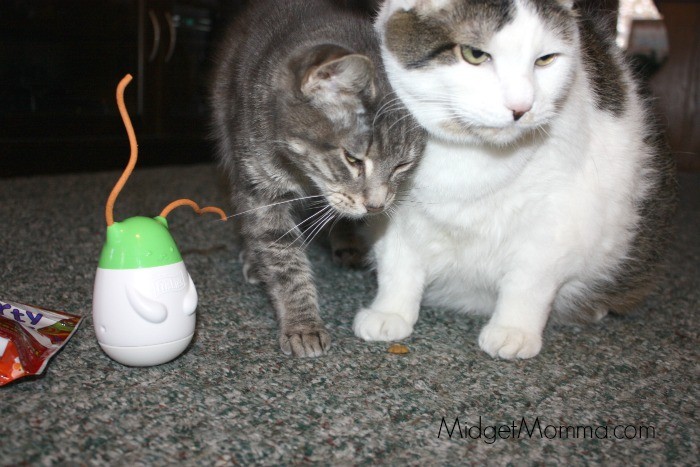 Giveaway: 
2 winners will receive a prize pack with the following :
Wobbert (toy), Party Mix, Edible Strings, Collar
Enter to win:
Tell me which of your cats you think would love this the most and why.
Bonus Entries: