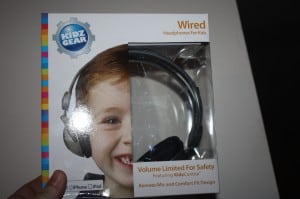 We are planning a trip to Orlando Florida and I know with a 16 hour drive, and 3 kids with electronics (like the DS, tablet and portable DVD players) that the car could end up very loud. Not the way I want any of us to be while spending 16 hours each way in the car. The solution, headphones! While it is important to me to keep the volume down in the car, I also want to be sure that my kids are going to be comfortable and not use a pair of headphones that could damage their hearing.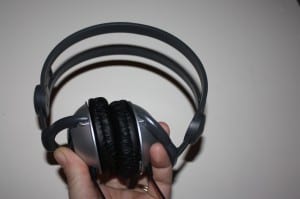 Kidz Gear Wired Headphones For Kids (with Inline Remote/Mic Control) meet both of my needs. They have a max volume level that is just right for kids, meaning my kids ears are protected, I know as a kid I turned the volume up as loud as I could (even though my parents always yelled at me for it) so this prevents the fight from even happening. I had the kids try them out and even my 2 year old left them on and because they are adjustable the one size fit all 3 of my kids.
They are compatible with, mp3 players, portable dvd players, Ds, Iphone, Ipads and other electronics so no matter what you have your kiddos will be able to use them with your portable electronics. We have been using them mainly with the DS, and the kids enjoy using them even when we are at home 🙂
They also come with a carry bag, to keep them protected and so you don't lose them!
You can buy Kidz Gear Wired Headphones For Kids – Includes Inline Remote/Mic Audio Control
 on Amazon.
Disclaimer: I received this product to facilitate my review, no compensation was received for this review. All opinions are my own.
This post may contain affiliate links. Please read my disclosure policy here