It is no secret that Logan is a HUGE Star Wars fan, his room is a work in progress of all things Star Wars, his favorite Lego sets are Star Wars and if he could I am sure he would go to school in a Jedi costume. However he can not go to school in a Jedi costume so finding an equally good alternative was slightly important 😉
Stride Rite came to the rescue, they have an entire line of Star Wars sneakers that not only are they Star Wars but they do cool things like light up! Because every little Star Wars loving boy needs to have Jedi kicks that light up when they walk 😉 Logan being the Star Wars fan that he is picked the Stride Rite Star Wars™ Lightsaber Light & Sound as his must have shoe, according to him everyone who loves Star Wars must have a pair 😉
Sound as real as it gets all at the touch of a button. The iconic Lightsaber acts as an alternative closure with hook & loop for easy on/off wear. Plus, this special sneaker lights with every step.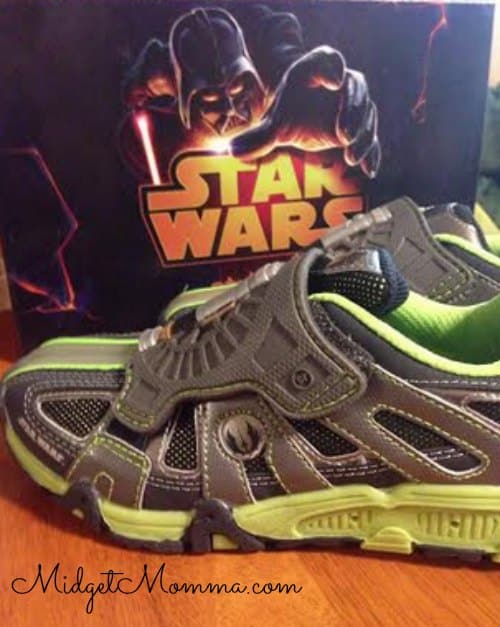 How cool are theses shoes?!?!? They light up which Logan LOVES!!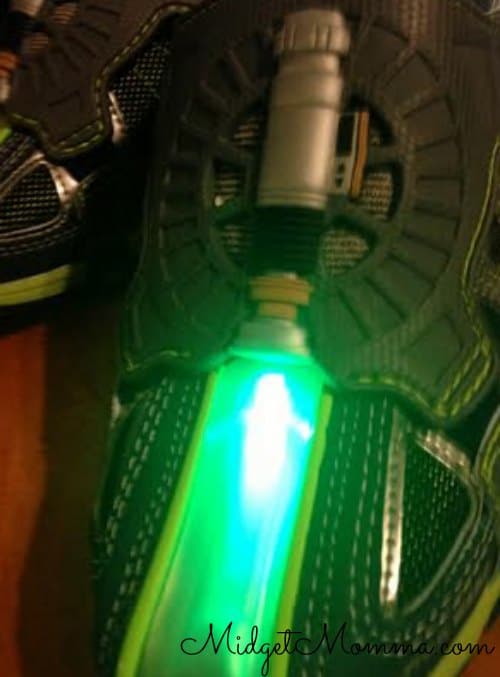 I love them because they are a quality sneaker that I can count on, I know they will last and I won't have to buy him new shoes to replace them because they fell apart before he out grew them. I know when I buy Stride Rite shoes I am getting a shoe that is quality footwear that is good for my kids feet and I know that they selection at Stride Rite will make shoe shopping for my kids fairly easy because they have shoes in the styles my kids love. What I really love about these Star Wars shoes is that while they are a "character shoe" and I am not a fan of character items that they are not a tacky character item. So many of the kids shoes that are character focused are tacky and they do not fit they style I like my kids to wear. The Stride Rite Star Wars sneakers have just enough Star Wars to make him happy with being subtle enough that when he gets dressed they do not look out of place.
Disclaimer: We were provided this product to facilitate our review. No compensation was received and all opinions are 100% my own.