Star Wars: The Force Awakens comes to theaters on December 18th, you can catch many midnight screenings starting at 7pm on December 17th and this is a movie you are going to want to take the whole family to see. I love Star Wars so when I went to the press screening I was excited because I would be able to give you inside scoop and I have been under embargo until now and couldn't even share that I was attending the screening at all. Talk about a weight being lifted now that I can share!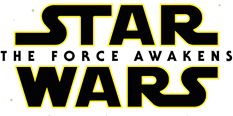 Star Wars: The Force Awakens Review (NO Spoilers)
What can you expect when you watch Star Wars: The Force Awakens? Awesomeness! Pure AWESOMENESS! The music we all love from the other movies, yup that is there. Amazing characters. That too! Stunning action and special affects! That is there and AMAZING! The movie as a whole is AWESOME! I know I am rambling a bit so here I will stop and get to all the goodness that you want to know about 🙂
Star Wars: The Force Awakens jumps us ahead 30 years from the last movie of the original trilogy, Return of the Jedi and it feels like the perfect fit. I felt like that kid again, the first time I ever watched a Star Wars movie, they did an amazing job of making it feel "just like the old ones" aka the originals. I am old school, what can I say. I love the second trilogy but I really do love how this brings back what I remember as a kid, even though I was not alive yet when the first movies came out. (I was in high school when the second trilogy came out, but am so thankful to my dad for sharing the originals with me early on!)
What else can I say? Characters that we love! Both new and old that are going to make your Star Wars lovin' heart "feel the Force".
Princess Leia is now a General and she is like always a fighter for the "good guys". We see the Dark side of the Force with the First Order and a new leader. We meet two new characters, that I was a fan of as soon as they showed up on the screen. Kylo Ren who has his own secrets and has a fantastic way with a lightsaber. Rey, a scavenger living on planet Jakku and feels something with in her. We might possibly have a new "Luke Skywalker" on our hands too!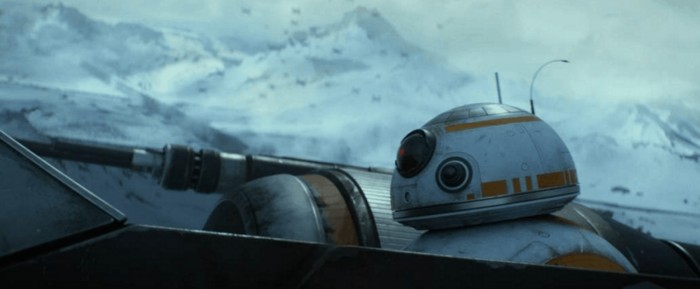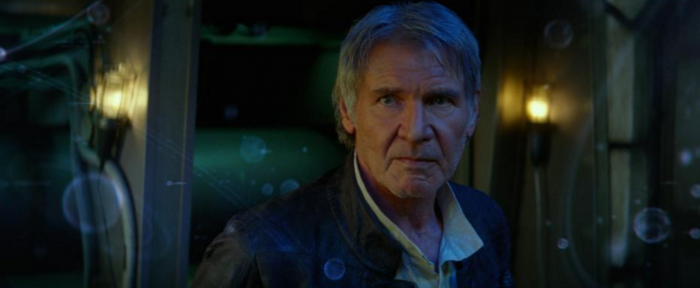 Now one of my favorite things to think about with this movie is: How would YOU feel, if you saw someone you loved for the first time in 32 years that you never thought you would see again?
The ending scene…. well just wait, you will LOVE IT!
I feel it is only fair, I share some photos of the characters with you. Enjoy them 🙂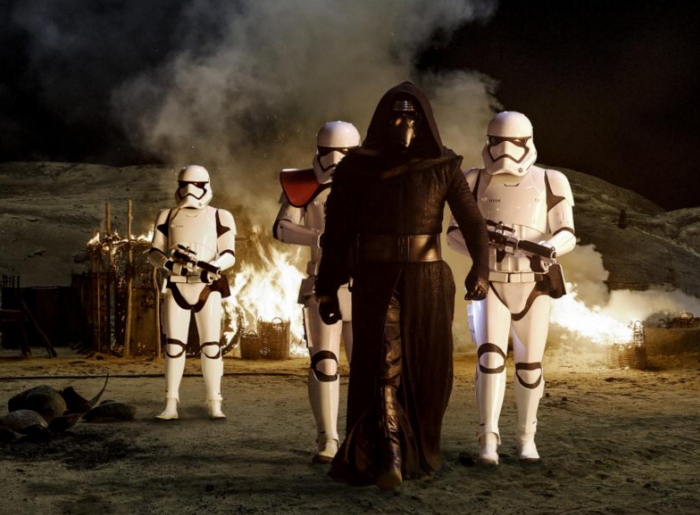 Kylo Ren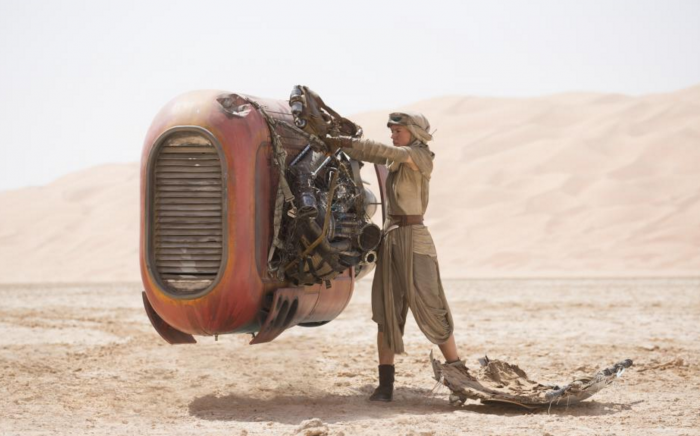 Rey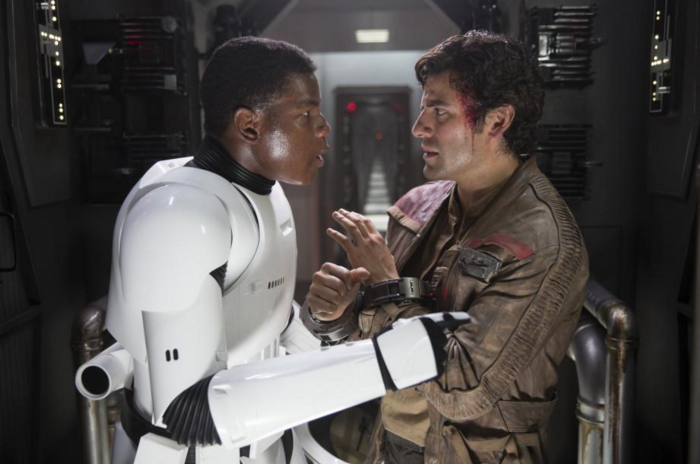 Finn and Poe Dameron
I am going to also say this, pay the extra for the 3D – I saw it in standard and I am soooo ready to see it in 3D! Go all out for this one, if you are going to go all out for any movie this year, make it Star Wars: The Force Awakens.
Also you won't want to leave the movie, not for anything so plan on being in the theater for the full 136 minutes with out leaving because you are not going to want to leave at all!
Star Wars: The Force Awakens Movie Information:
Genre:                         Action-Adventure
Rating:                         PG-13
U.S. Release date:       December 18, 2015
Running time:             136 min
If you are bringing kids to the movie with you, make sure you check out the 5 things kids need to know before seeing Star Wars: The Force Awakens because it will help you avoid answering 100 questions during the movie.