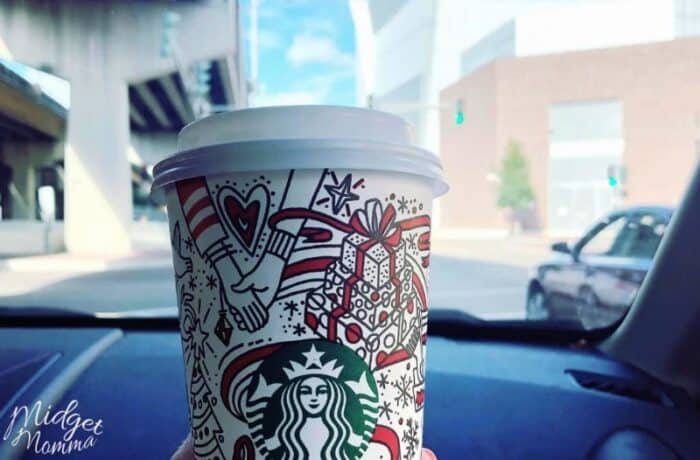 Starbucks Coupon
Woot Woot! Starbucks fans are going to do a HAPPY DANCE with this AWESOME Starbucks Coupon!! Starting today and running thru December 24th you will be able to get a Buy One Get One FREE Starbucks Coupon! Just head onover here and enter your mobile phone number.
Your BOGO Starbucks Coupon will come by text and be valid between the hours of 2PM – 5PM from December 12th all the way through December 24th.
Don't forget to take part in the Starbucks for Life Sweepstakes they are having right now! You can get FREE Daily entries and entries everytime you grab a drink from Starbucks! 5 People will win 30 YEARS Worth the Starbucks Drinks!!
Plus if you are a Dunkin Donuts fan make sure you grab your FREE $10 to spend at Dunkin Donuts!
If you are like me and LOVE Starbucks but you live kinda far away make sure you also check out these awesome Starbucks Copy Cat Recipes!
Copycat Starbucks Cinnamon Roll Frappuccino Recipe
Copycat Starbucks Cinnamon Dolce Syrup Recipe
Salted Caramel Frappuccino Starbucks Drink Copycat
Copy Cat Starbucks Caramel Apple Spice
Starbucks Copycat Pumpkin Spice Syrup