Calling all Starbucks fans you are going to LOVE this one! Starbucks holiday cups and beverages are back tomorrow, and this year there's a deal!
Today, November 2nd, anyone who order a holiday beverage of any size will receive a free Limited-Edition Iconic Red Reusable Cup.
To get this deal, just head to a participating company-operated and licensed store nationwide and order a holiday beverage and you will get your free Limited-Edition Iconic Red Reusable Cup! 
You will want to get there early as it is while supplies last – after tomorrow November 2 the reusable cup is available for purchase for $2.50!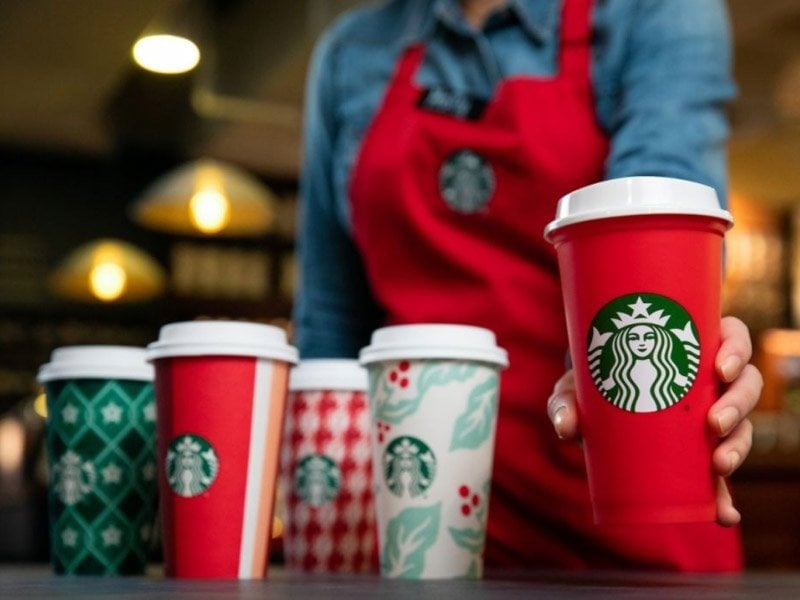 Even better you will get to save money when going to Starbucks too!!
Beginning Saturday, Nov 3, customers who bring their Limited-Edition Iconic Red Reusable Cup to a participating Starbucks store in the U.S. or Canada after 2 p.m. will get 50¢ off their handcrafted grande (16-ounce) holiday beverage, through Monday, Jan. 7.
Woot Woot! Time to get our Starbucks Holiday drinkin ON! I for one am going to be treating myself to some Peppermint Mocha! What will you be getting?
Join the newsletter
Subscribe to get our latest content by email.
This post may contain affiliate links. Please read my disclosure policy here