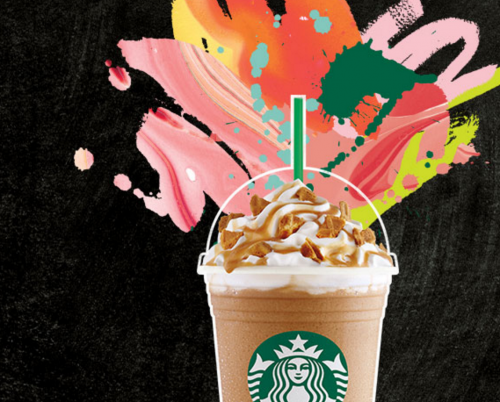 Wahoo!! One of my most favorite times of the year is here! Starbucks Happy Hour! I am loving it even more since we are in Disney during that time so it means my afternoon treat I get to save on!
During Starbucks Happy Hour we all get to enjoy half off any Frappuccino® beverage from 3-5pm, May 3-15th.
Plus make sure you are signed up for Starbucks Rewards, Just sign up here  and when you sign up through this link you will get a FREE drink!