This is a Sponsored post written by me on behalf of Honey Bunches of Oats. All opinions are 100% mine.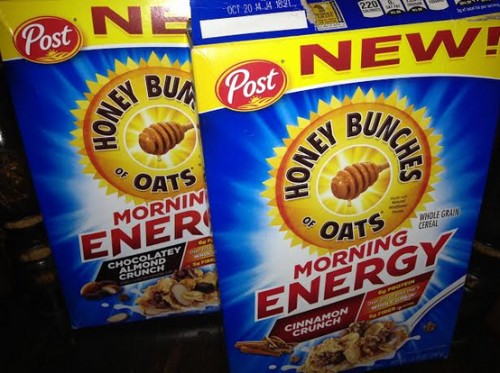 We recently were sent a new cereal to try out, Honey Bunches of Oats Morning Energy it comes in 2 great flavors. Cinnamon Crunch and Chocolately Almond crunch. I am sure you all know which one I prefered 😉 Ok so in case you don't the chocolate one.. YUMMO!
I am one for wanting something sweet in the morning, most mornings I start of with a cup (or 3 of coffee) and I am trying to cut back on my coffee consumption and having this for breakfast helped curve my morning sweet tooth needs. I also liked that beacause I was eating a real breakfast my energy seemed to hit me a lot sooner in the morning then it normally does and there were days where just 1 cup of coffee made the morning go smoothly! Which is a rare thing for me, my normaly 3 cups are what wake me up in the morning 😉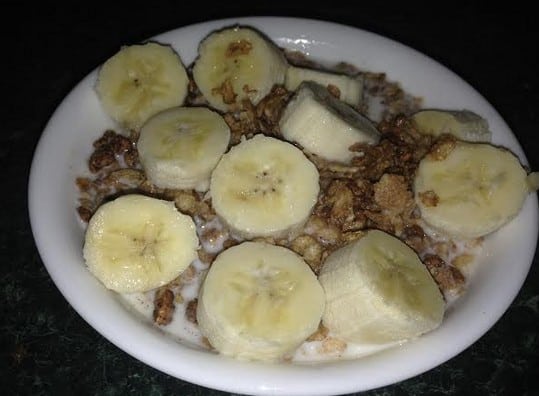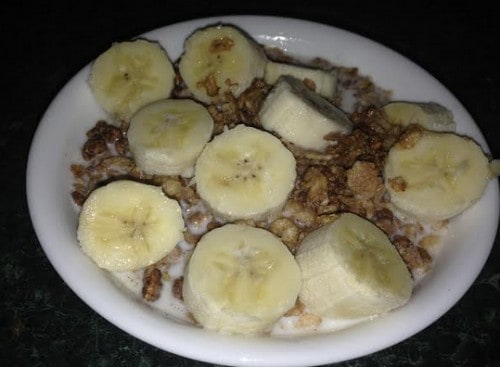 Tom said he likes the Cinnamon Crunch one better, he loaded up with bananas and said it was Amazing! (He doesn't eat cereal with out bananas so anything he eats must go well with them 🙂 ) He is not normally a breakfast eater but he  enjoyed quite a few bowls as his afternoon snack and for lunch 🙂
Along with tasting great it has protien, fiber, whole grains, graonla clusters, and whole grain flakes.
Make sure you follow on Facebook and on Twitter.
What flavor sounds like you would enjoy? Which one would be your favorite flavor?