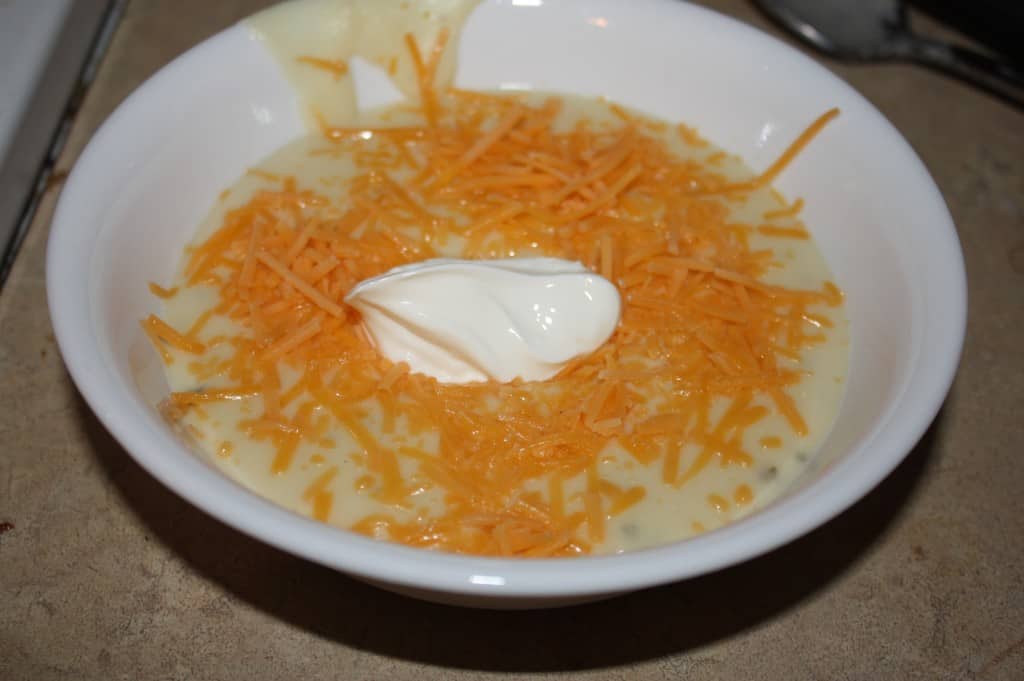 This is easy and everything is in most people's stockpile and gotten free or very cheap! When we are all sick this is one of my go to recipes because it is easy and quick!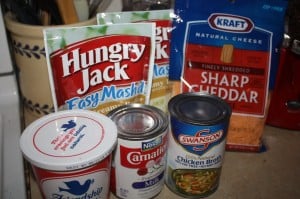 (Missing 1 can of chicken broth in the picture since the littles ones were helping me and helping involved playing with the cans lol)
Ingredients: 
2 Packages instant mashed potatoes
2 cans Chicken broth
1 can of water (you may want more water if you don't want it as thick)
1 can evaporated Milk
Shredded Cheddar Cheese
Sour Cream
Bacon(optional)
Chives (optional)
Salt
Pepper
Directions
Add 2 cans chicken broth, 2 packages  of instant mashed potatoes, 1 can of water and can of evaporated milk to a pot on the stove. Turn heat to medium heat and heat through till it boils. Once boiling let boil for a few minutes. Add salt and pepper to taste.
Put soup into bowls add Cheddar cheese and sour cream to the stop (bacon and chives as well if you want them)
Taaadaaa! All done 🙂 Enjoy!