Playtime is a time for adventure, time to let the imagination wonder, stories to be told and kids to explore. It is time for kids to express themselves and gain confidence in themselves and they do it with out even realizing it. As a Mom it is my job to make sure that they toys we bring into our home have value to them. I want the toys my kids play with set a spark off in their minds in one way or another. The newest line of dolls from Mattel, DC Super Hero Girls is one that I am excited to get in the hands of my kids.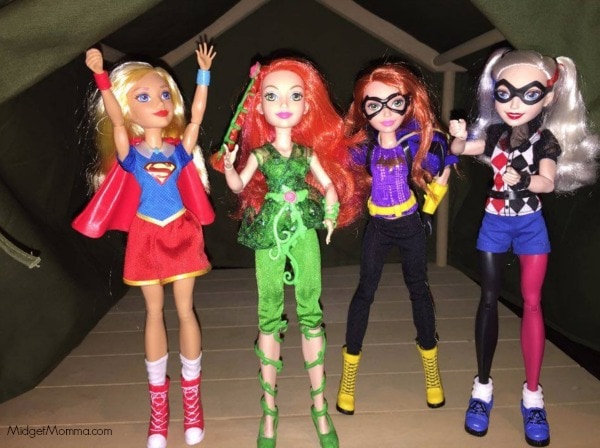 The DC Hero Dolls center on the female Super Heroes and Super-Villains of the DC Comics universe during their formative high school years—prior to discovering their full super power potential. This gives my kids the ability to use their imagination when playing and play what they think their super powers will be doing. Each character has her own storyline that explores what teen life is like as a Super Hero, including discovering her unique abilities, nurturing her remarkable powers and mastering the fundamentals of being a hero. Which means my kids can explore and great adventures that the Super Heroes can go on!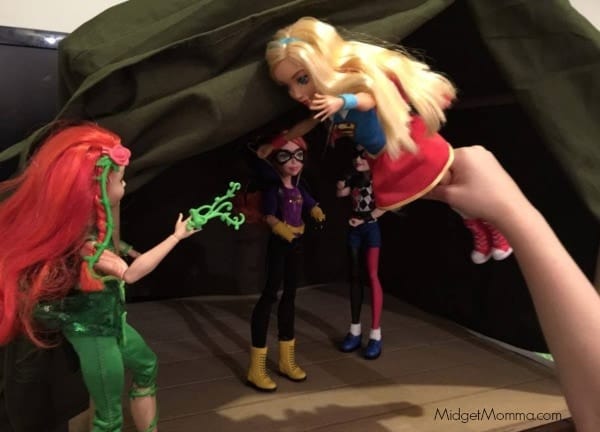 Will they be saving the world from Evil? Will they be helping a friend in need? They get to control the story with super heroes including, Wonder Woman, Supergirl, Batgirl, Harley Quinn, Bumblebee, Poison Ivy, and Katana.
Alyssa says that no matter what good beats evil – so the Villains lose every time 😉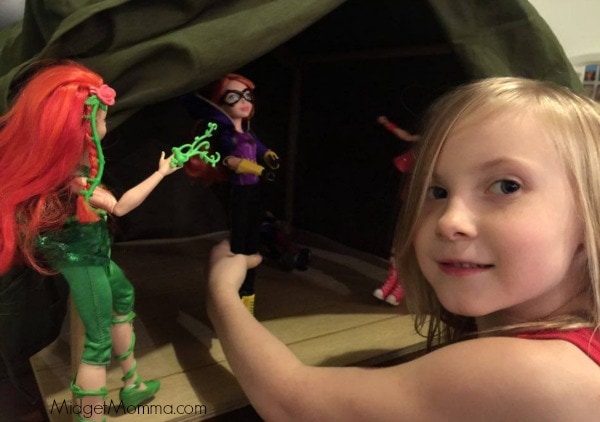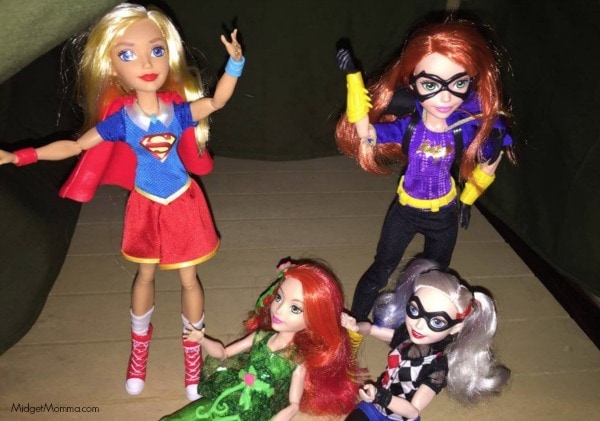 Ya know what also makes these dolls even more amazing? That they stand all on their own! No stand needed, the kids can set them up in a scene, and act it out with different characters at the same time!
So where can you find the newest DC Super Hero Girls? Toys R Us! Just keep an eye out when you are walking thru the store for the DC Super Hero Girls Dolls and other fun DC Super Hero Girls items!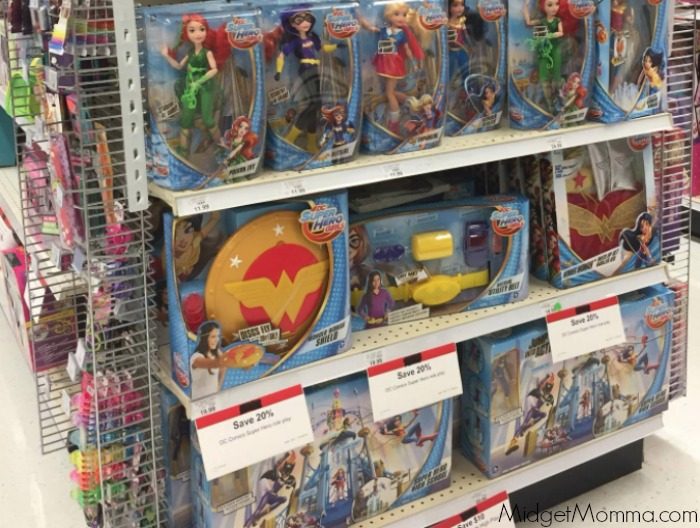 Sponsored post by Mirum. All opinions are my own.