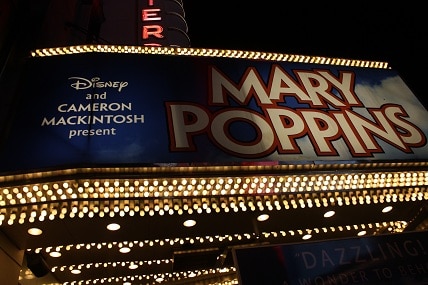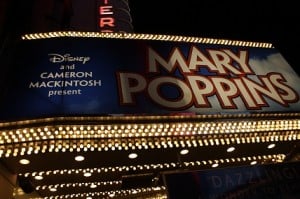 Who doesn't remember and love the word Supercalifragilisticexpialidocious? As a kid I am sure many of us watched Mary Poppins and then walked around the house singing, ok maybe I am the only one who did that but even still we all know the fun upbeat song Supercalifragilisticexpialidocious! Just reading the word makes you want to start singing doesn't it?
This was my first time seeing a Broadway musical, I have seen the Rockettes in New York City when I was younger along with many other musicals and been in a few myself but seeing a Broadway show is just AMAZING! Seeing a musical of a movie that I have always loved made it even more amazing. Seeing a Broadway musical is a magical and extraordinary experience that I think everyone should experience if they can.
Check out this video to get yourself in the mood of this musical.
Mary Poppins is played by Steffanie Leigh, who is in her Broadway debut and is absolutely amazing. She sings, dances and flies across the sky effortlessly and magically through out the whole performance. She was awesome in her role as mary Poppins dishing out "Spoons full of Sugar". Yes she really does fly on Broadway and it is amazing!
Bert is played by Gavin Lee, who is a Tony Award Nominee and is absolutely amazing in Mary Poppins. His talent shines bright when he upside down, dancing and singing on the ceiling! That is really a spectacular part of the musical!
When I was younger I was a dancer and I know the effort that goes into dancing and the actors all made the tap segments seem effortless and blared with energy! Which I know is not an easy task to do! While sitting there watching the musical it was hard to keep myself from starting to sing the songs. The kids in this musical are amazing as well, they are able to keep up with all the choreography and doing it with ease.
If you are in New York City this is a must see! You can get tickets for Mary Poppins on Broadway here. You will be brought back to when you were a kid and singing the songs in your head (or out loud) and feeling the amazing magic that this Broadway show brings. I know I can not be the only one who has a kid wished I had a nanny like Mary Poppins instead of the mean baby sitter we had!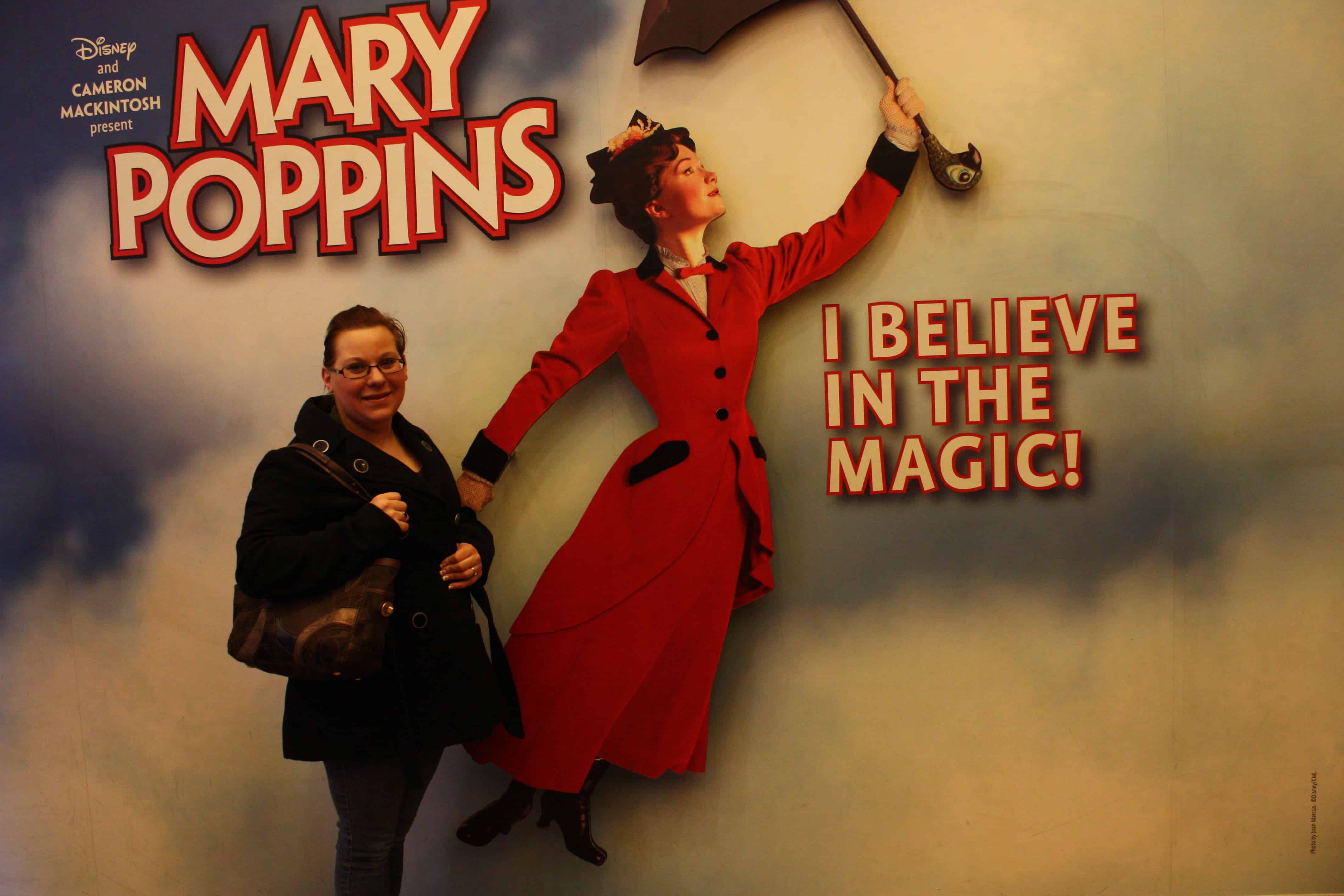 Disclaimer: I was provided an expenses paid trip by Disney to attend the War Horse Premiere. All opinions are my own.