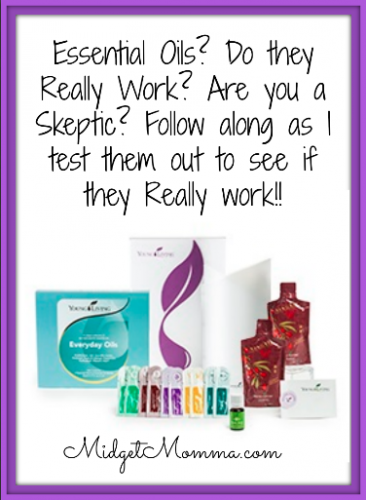 Do Essential Oils work?
I am sure you are all not in the dark about the whole Essential Oils thing and if you are like me you are wondering if in fact they do work, how they work and all that jazz so I figured after talking to a LOT of people who use them that I would help you all out and take the plunge myself and see how they work, figure them all out and break it down for all of you who are like me and are in the "so they really work boat?". I am right there with you! I am a skeptic, I am a skeptic when it comes to most "new things" and "hip to do things" and so if they work or if they don't work you will hear my thoughts on them 🙂
Since moving to the poconos my allergies have flared up, I am sure that there being like 100 different types of plants in the woods around our house and in the yard haven't helped that and so since nothing else has helped them I figured I might as well take a shot at using essential oils. I did find out there is one that is supposed to help with having lots of energy and for those who have been around a while you all know that come holiday time I am spend long hours blogging all the HOT deals, getting giveaways for you guys and sleep is at a minimum and so I am hoping that the one for energy will give me a boost (other then the 8-10 cups of coffee I normally drink a day during the busy months, and all of those calories from my creamer).
I just ordered my Essential Oils for Young Living, for me its the only one I have heard of and the one I have read up on so I went with them. I have been told there are lots of other companies but well I didn't research them so I am not going to order from them lol.
So here it goes, be on the look out for posts about them. I will let you know when my order arrives, take pics and walk you through my testing of them to see if they indeed do work. Many of you have raved about them so I am going with your opinions and ordering and then seeing for myself.
If you are interested in learning about them or what they are (yes I know its quite a bit scary to think an oil can do something) you can read about them here
Also ANY tips you have, or what you love about them I would love to hear about it so leave your tips for me as I embark on this adventure in the comments 🙂