This is a sponsored post written by me on behalf of Invisalign.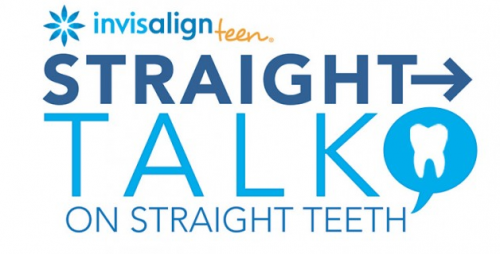 When I met Tom he still had the braces bar in his mouth and I knew from the get go that the chances of my kids having teeth issues was probably unavoidable. I have never had much issue with crocked teeth, I have a few that are slightly out of line but nothing major that would require or has required correcting. My assumptions came true as soon as McKenzie's adult teeth started coming in, none of them are coming in in the straight lines like mine did that I had hoped for and she definitely got her jaw and teeth from Tom which means in a few years we will be looking at correcting them.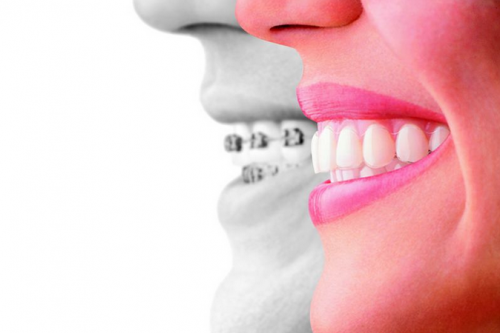 I have already started looking at our options and after hearing the many complaints Tom had about traditional braces I am liking what Invisalign has to offer. They are Virtually invisible aligners, which means it will help avoid the awkwardness that kids can feel when they have traditional braces, Tom said that was one thing he did not like about the braces he wore as a kid. Then there is the metal braces, not only are they kinda ugly but they can have broken wires and brackets. Invisalign Teen eliminates emergency ortho visits for broken wires and brackets and requires fewer appointments since several aligner sets are provided in advance. One thing that I don't like is surprise visits for any emergency situation, braces are included in that! I like to know when the cost is going to be needed upfront and not have a cost sprung up on me. The other thing that I like is that Invisalign Teen clear aligners are removable and that means that that all that food that gets stuck in the metal braces won't happen and it will help with cleaning of the teeth and brushing. 
While I have not figured out exactly our plan for when McKenzie needs braces, the Invisalign braces seem like they could be a great option for us.
Not all orthodontists specialize in Invisalign Teen. Visit www.invisalign.com and select "find a doctor" to locate experienced Invisalign and Invisalign Teen doctors in your area. Plus you can check out the cost calculator to see what it would cost you, however many insurance companies do cover it. 
Plus One grand prizewinner from the entries who will receive a full Invisalign treatment for themselves or their child. (ARV: $5,500.) head on over here to enter! 

This is a sponsored post written by me on behalf of Invisalign.