We love a good cookie in our house, ok let's be honest here who doesn't? The kids had no objections to taste testing cookies before I even gave them breakfast the other day! Of course I am not sure I know any kid who would object to partnering with a cookie company as their "job" for the day 😉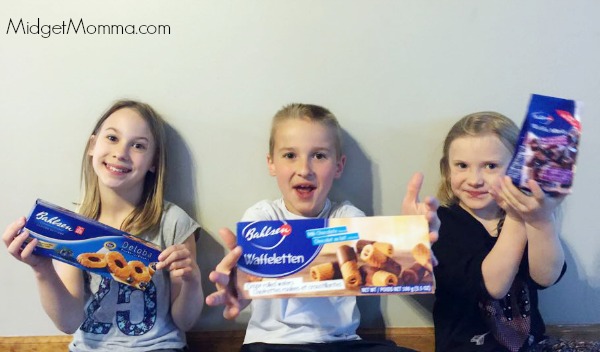 Bahlsen Cookies are made with the finest high quality, all natural ingredients: no hydrogenated oils, zero trans fats, no added preservatives, and no artificial flavors or colors. Best yet they are SUPER tasty!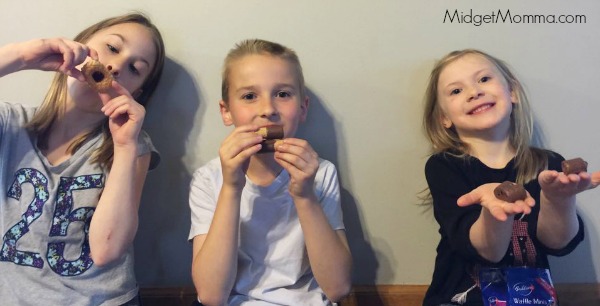 These tasty cookies come in an assortment of varieties. For chocolate lovers, there's the Waffeletten, Choco Leibniz and First Class. Alyssa and Logan my two chocolate lovers indulged in the Waffeletten and I am pretty sure they ate the whole bag during our photo shoot 😉 McKenzie on the other hand got her hands on the Blueberry Deloba and it was quite the challenge to get her to share 😉
Thankfully this Momma didn't show them the full stash of cookies, so that I too could taste test them and YUMMM!! I may or may not have hidden a few of them in my "secret mom stash" for when I need some tasty sweet cookie goodness!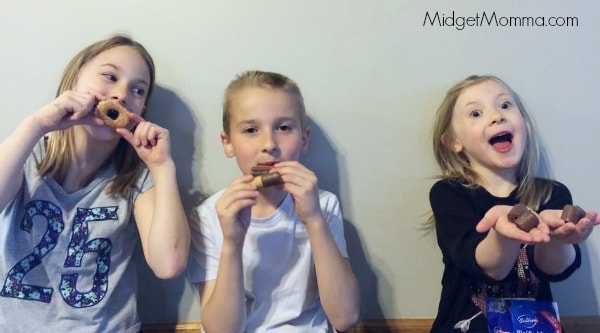 Disclaimer: This post is sponsored by Bahlsen Cookies. All opinions are 100% my own.