When I took a trip to LA back in June to talk to DreamWorks and NetFlix about the new DinoTrux Series that is coming out on NetFlix the trip was filled with TONS of information that has me really excited for the show to come out 🙂 However there were something that were a bit challenging while I was there!
While there I had to run away from this HUGE DinoTrux who is a nice guy but I think I was just a little to small for him to notice that I was there! Good thing I was able to squat down quickly so I didn't get stepped on! I was just minding my own business walking around and then BOOM! This HUGE DinoTrux comes out of no where and almost smushed me! He was super apologetic and he felt really bad, but he said sometimes he forgets that he is so big and people and reptools are a bit smaller then he is 😉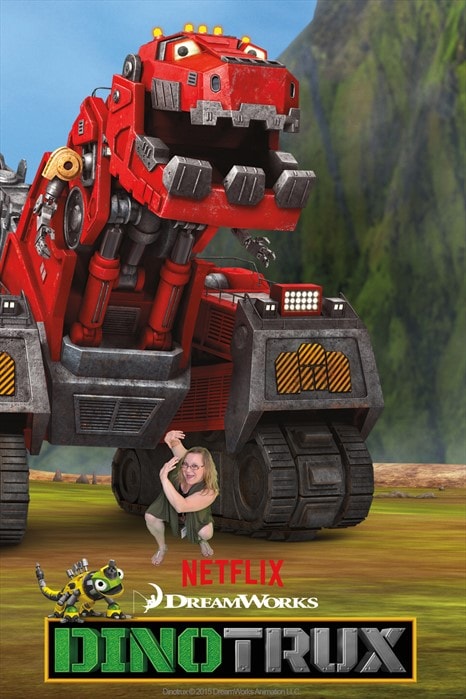 One of the things they had us do was a voiceover. I had a horribly sctratchy throat, and almost no voice when doing this so it is quite funny to listen to my voice as the reptool! I hope you enjoy this little sneak peek 🙂 But I know what it is like to be a reptool and then almost get stepped on! Great way to enclose myself in this show that looks like it will be totally awesome for the kids!
  Tune into DinoTrux Series on Netflix on August 14th!
Welcome to a world of giant creatures that are half dinosaur, half construction vehicle and all awesome in DREAMWORKS DINOTRUX! Meet Ty Rux, a massive Tyrannosaurus Trux, and his best friend Revvit, a razor-sharp Reptool. Together, the Dinotrux and Reptools join forces for the first time ever to build a bigger, better world and battle back against the biggest and baddest of them all: D-Structs, who threatens to wreck everything they've built.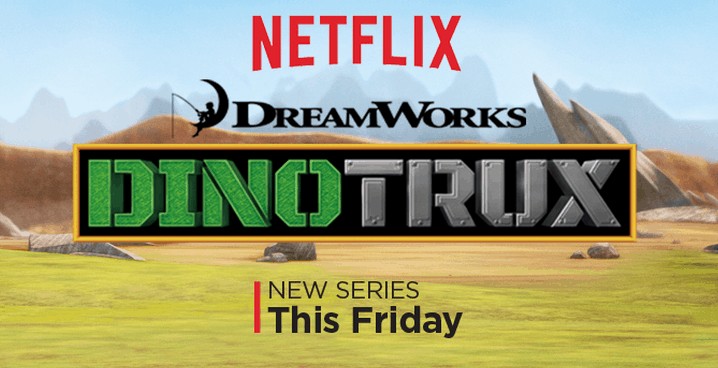 Disclaimer: I was invited on an all expenses paid trip. No compensation was received and all opinions are 100% my own.