Coffee. Coffee. Coffee. I hear this everyday, Lauren needs her coffee everyday, she wants her coffee everyday. And the truth of the matter is she loves Dunkin Donuts coffee and every year she cant wait for the Pumpkin Spice to come back. So when Dunkin Donuts came to me about the awesome new Dunkin' Donuts K-Cup® pod Grocery Store Line I knew it was something that would be a BIG hit in our household, especially with Lauren.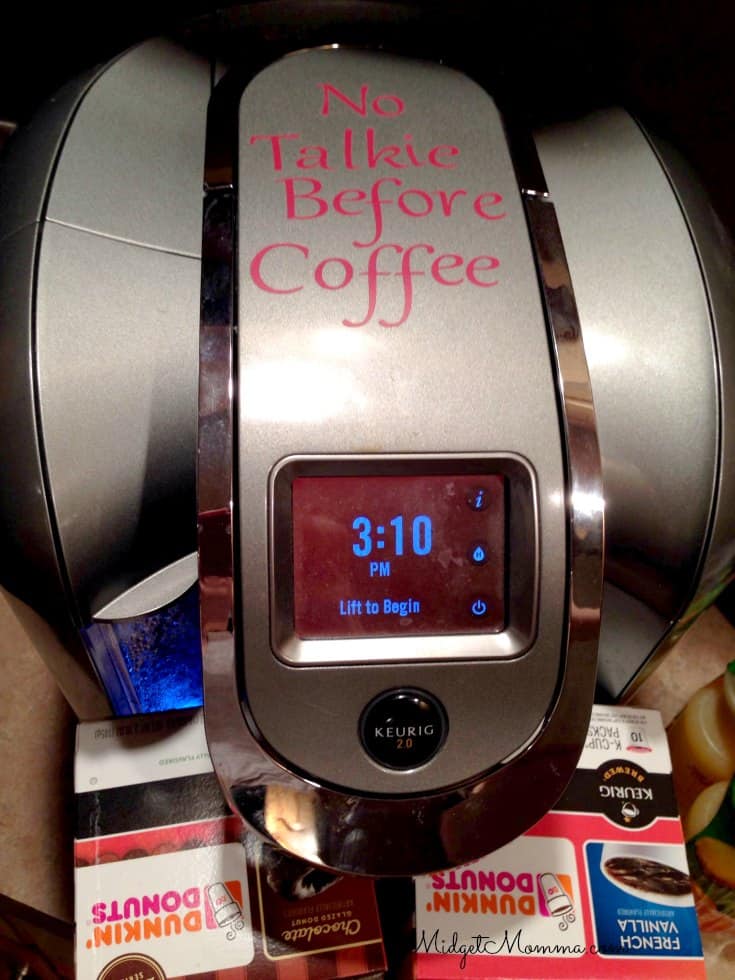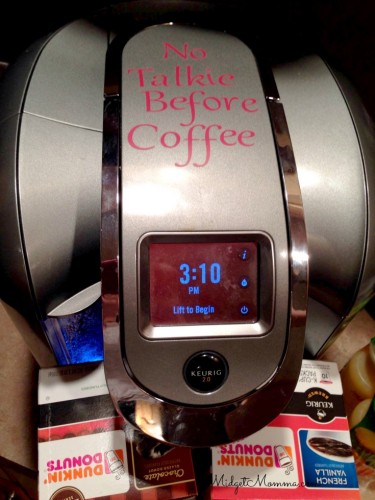 Since moving up here everyday (it seemed), she would ask me to go get her a cup of Dunkin's coffee. Of course I would do it because I love her, but the drive would be about 30 minutes round trip. That is a long time for a cup of coffee if you think about it lol, but for a cup of Dunkin, totally worth it. I would always make sure to grab myself one as well, a large French Vanilla, cream and sugar. However I don't drink as much coffee as Lauren does. So, what is my point to this whole story? Well the first point would be that Lauren loves, and I means loves her coffee. The second would be that getting that coffee every time was a bit of a drive. But there is a hero in this story. Do you know what it is? It is….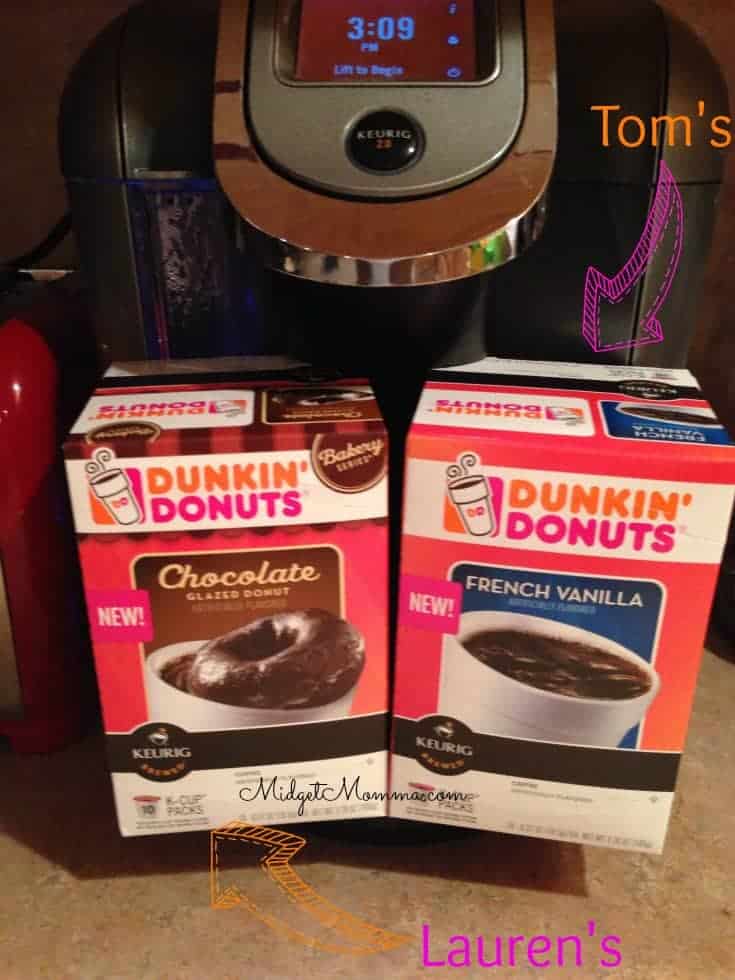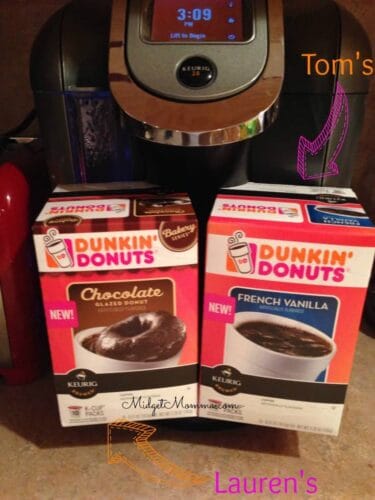 The New Dunkin' Donuts K-Cup® pod Grocery Store Line!!! Now when Lauren needs her cup of Dunkin coffee, she can simply insert a K-Cup into the Keurig and away she goes (although sometimes she does ask me to make it for her, I think that is just her missing me handing her the cup of coffee that I went out to get her)!! Why is this a lifesaver for me? While a fresh hot cup of Dunkin coffee from Dunkin Donuts is really, really good, being able to brew from home saves a ton of time and they come in 12 count boxes. Thats 12 cups of coffee right there in the house! I can now get multiple boxes to last weeks on end!!! Lauren has never been happier. I have never been happier. New Dunkin' Donuts K-Cup® pod Grocery Store Line you are my lifesaver!!! Thank you from a husband that knows and follows this saying- A happy wife equals a happy life!!!
MUST know Info about Dunkin' Donuts K-Cup® pod Grocery Store Line (Husbands you will thank me for this later! Trust me!)
The one and only Dunkin' Donuts K-Cup® pod varieties include Dunkin' Decaf, French Vanilla, Hazelnut and Dunkin' Donuts Bakery! (Plenty of flavors for making the wife smile!)
No measuring or filters, just pop your favorite Dunkin' Donuts K-Cup® pod Keurig brewer and enjoy a delicious, flavorful cup in no time at all! (You can make her a cup with out worrying about messing it up!)
Plus It's Dunkin' Donuts 65th birthday on May 15 – which was 11 days ago, but who is counting? I say we celebrate anyway and do it with some coffee!
Disclaimer: Thank you Dunkin DonutsK-Cup® pod and Mom It Forward Blogger Network. for sponsoring this post! All opinions on dealing with Lauren and her Dunkin Donut coffee addiction are 100% my own and for the record she knows I wrote this post about her obsession with Dunkin Donuts and is ok with it 😉