Get Ready! The Sonic the Hedgehog movie is coming to theaters! This movie is for sure to be a fun one, and you can check out the new Sonic the Hedgehog movie trailer too!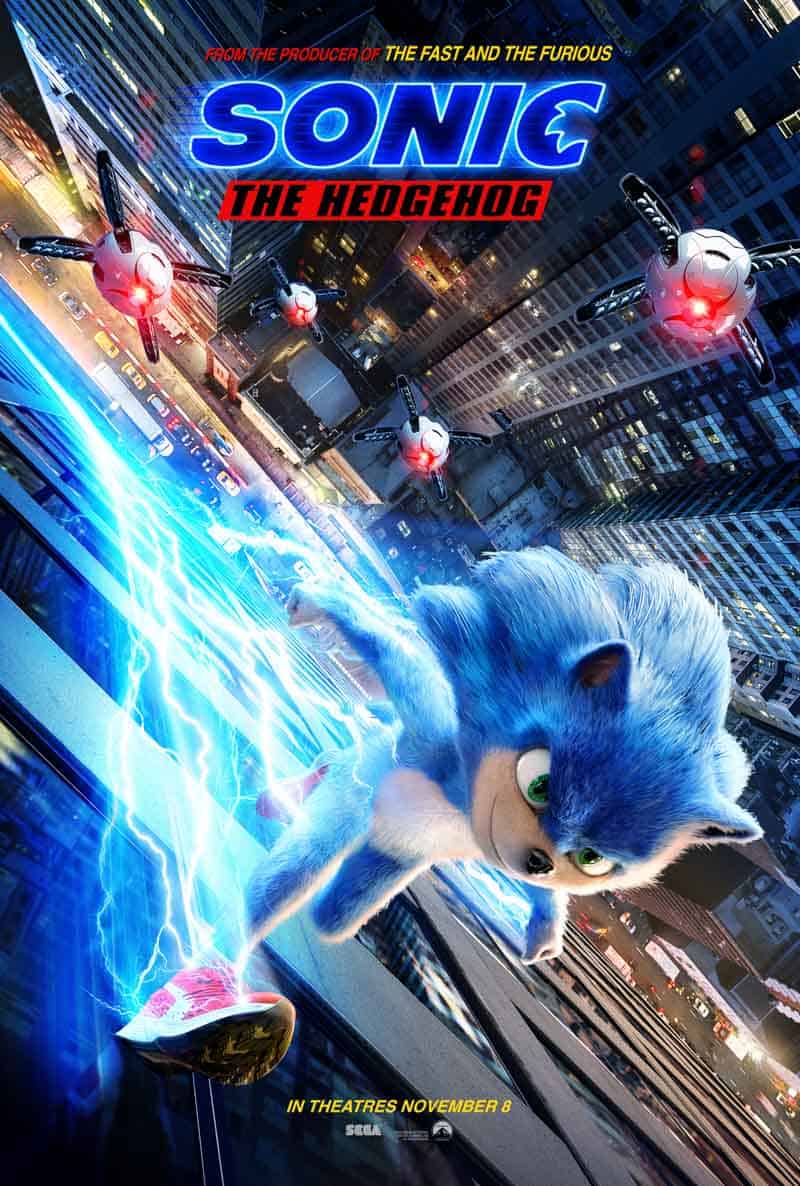 This post is in partnership with Paramount Pictures
Sonic is Coming to the Big Screen!
When I first heard that they were in the works of a Sonic the Hedgehog Movie I was excited!
I was not a big video game kid growing up, but out of the few games I did love playing Sonic was one of them. We didn't have a SEGA Genisis but my cousins did and every time we were at their house, my cousin and I would be "collecting all the coins" and "beating the bad guys" in a Sonic adventure that we were always sad had to end when it was time for me to go home.
Let's be totally honest here, there is just something about an awesome little character who is able to kick some major butt!
Is the Sonic the Hedgehog Movie Real?
So if you are asking if there is a Sonic the Hedgehog movie, the answer is YES! The beloved Sonic is coming to the big screen in a live action movie, keeping intact what generations of people love most about the character – his mischievous streak and sarcastic personality.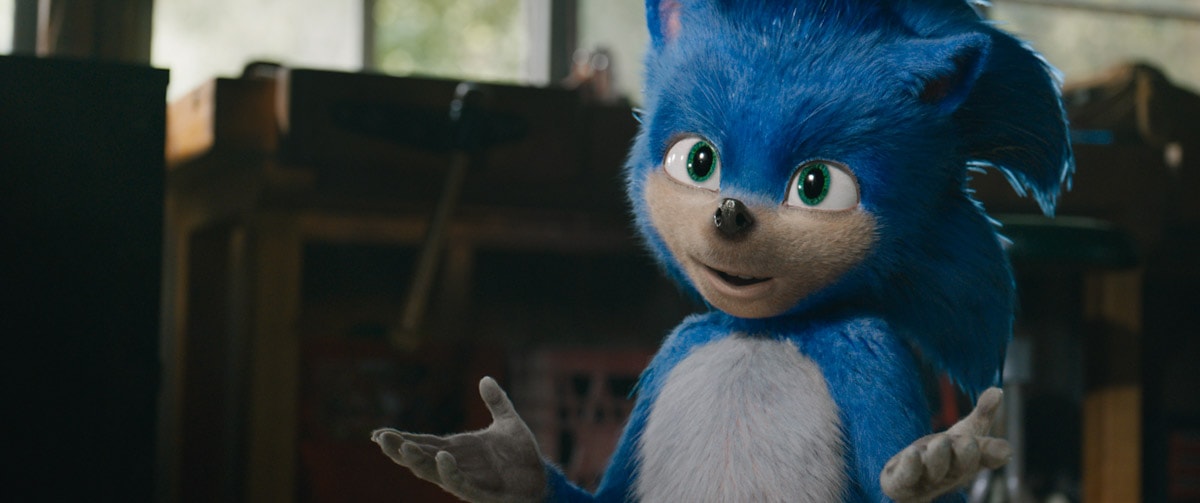 What is the Sonic Movie about?
The film highlights Sonic's backstory by exploring how he came to Earth and how he deals with being an outsider in strange world. This Sonic The Hedgehog Movie is packed with exciting action and tons of laughs that will be fun for both longtime Sonic fans and audiences of all ages.
Does anyone know what brought Sonic to earth? I don't, but I am excited to find out!
I am also fairly certain that we are going to have lots of laughs while watching the movie since Jim Carrey is back on the big screen! His performance as villain, Dr. Robotnik, looks incredibly funny!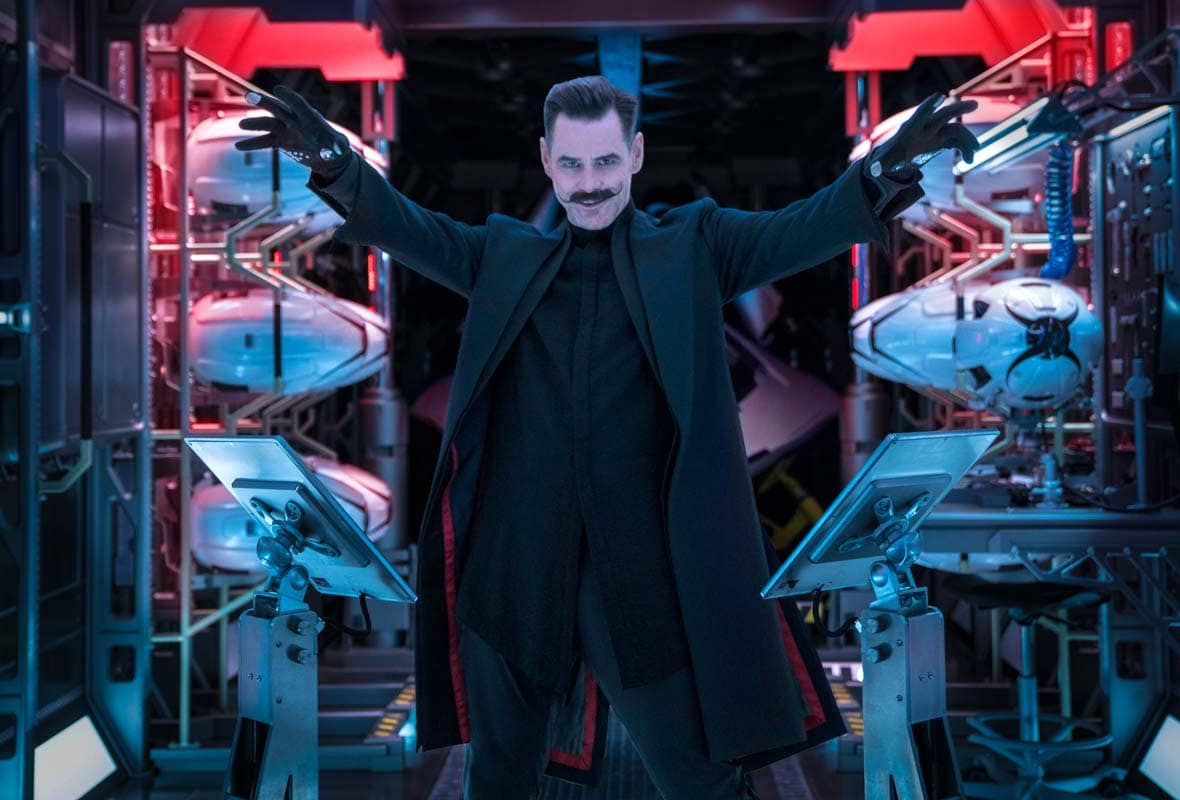 When Does SONIC THE HEDGEHOG Movie come to Theaters?
This fun movie, that is perfect for the whole family to enjoy hits theaters in November 2019!
Sonic the Hedgehog Movie Trailer
Sonic the Hedgehog Movie Synopsis
SONIC THE HEDGEHOG is a live-action adventure comedy based on the global blockbuster videogame franchise from Sega that centers on the infamously brash bright blue hedgehog. The film follows the (mis)adventures of Sonic as he navigates the complexities of life on Earth with his newfound – human – best friend Tom Wachowski (James Marsden).Sonic and Tom join forces to try and stop the villainous Dr. Robotnik (Jim Carrey) from capturing Sonic and using his immense powers for world domination. The film also stars Tika Sumpter and Ben Schwartz as the voice of Sonic.
This post is a sponsored post. All opinions are 100% my own.