If you have been following my blog and my family for even a short while you probably know that when I go BIG, I GO BIG. I can't seem to handle doing anything on a small scale. When the chance to partner with Honeycomb cereals on their new "Think Bigger campaign" it was right up my ally!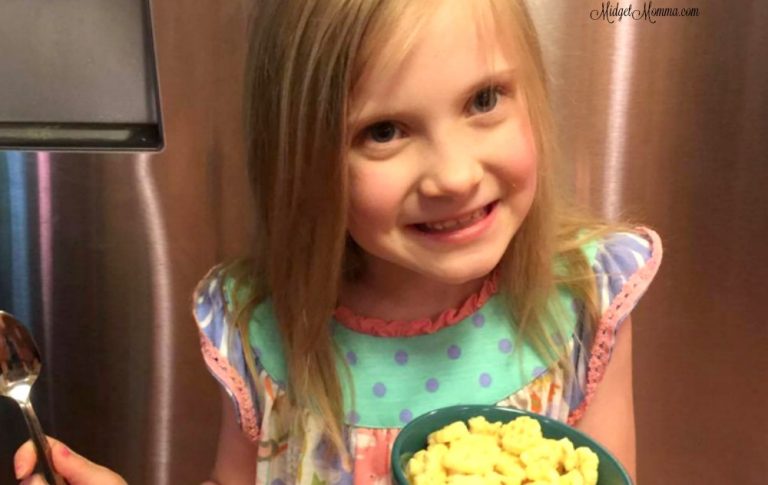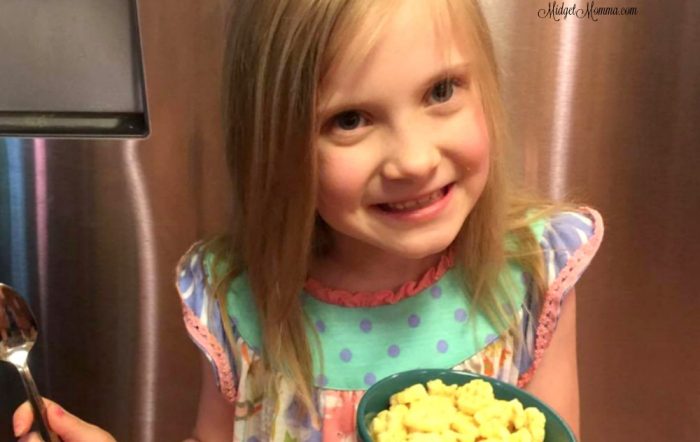 For Honeycomb, thinking big is not big enough. The brand wants fans of the classic cereal to join them in thinking as
big as they possibly can, by making breakfast "biggerer" than ever before. You know that sounds quite a bit like my house doesn't it? My kids were all having some issues in school and falling behind due to class sizes and lack of teacher interactions to help them. So while I originally had the idea of helping them during the summer, as things got moving the idea got bigger. Homeschooling! Yes for those of you who have not heard the news yet, we have jumped head first into homeschooling and so far it seems to be going well.
A large part of our homeschooling is going back to the classics and basics of education. Of course we will be learning using computers and learning how to use technology because that is now a part of everyday life. But we are jumping back to the classics of paper and pencil learning. (Which is something our local school have gone away from now that they are using computers for a majority of teaching). And really there is nothing like something that is old school and classic! Honeycomb thinks like me, classics never go out of style. Honeycomb's big honey flavor and big crunch make it the perfect breakfast or snack option. It is just one of the things from when I was a kid that I can share with my kids as we jump aboard this adventure in homeschooling.
I have a lot of hands on learning that I am planning. We made July 1 our homeschool start date. We have been taking it easy and moving at a slow pace to get the whole house used to the new normal. We picked our science topic of "oceans" for the year. But of course if you know me that means I can not just do reading some books, making some projects and watching some videos. I took it BIGGER! I planned a trip to Crystal River Florida so the kids could gets hands on with the ocean. We will be driving down and stopping at a beach along the way. Then we will be scalloping and swimming with manatees! I may drive Tom insane with this homeschooling thing, but I am aiming to go BIG in everything we do to give the kids the most from their education.
I still have some planning to do when it comes to History – I know we have museums on our list and certain topics we have to cover but the whole plan is not fully set in stone yet. Thankfully I still have time to get that all planned out! If you have history topics your kids have loved, I would love to know about them!
For Math and English, I found 2 really great online programs, and while I want back to the basics as much as possible this helps the kids keep up with technology. The great thing is that with math there are soo many hands on things we can do that will take the math they are learning in their courses to our everyday life.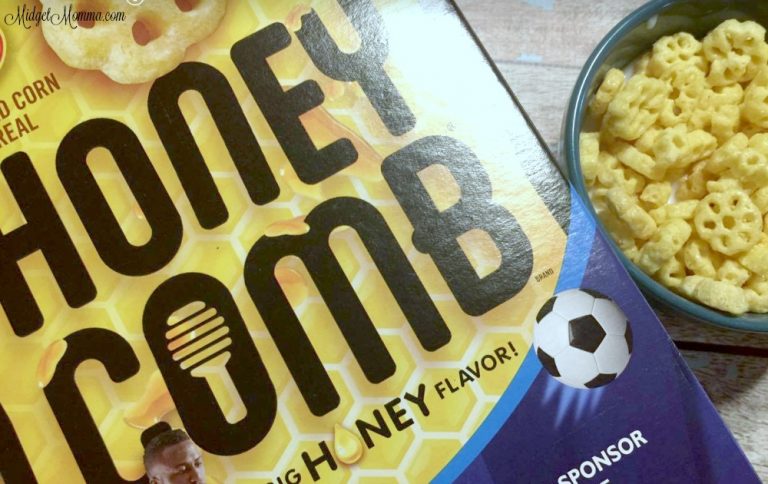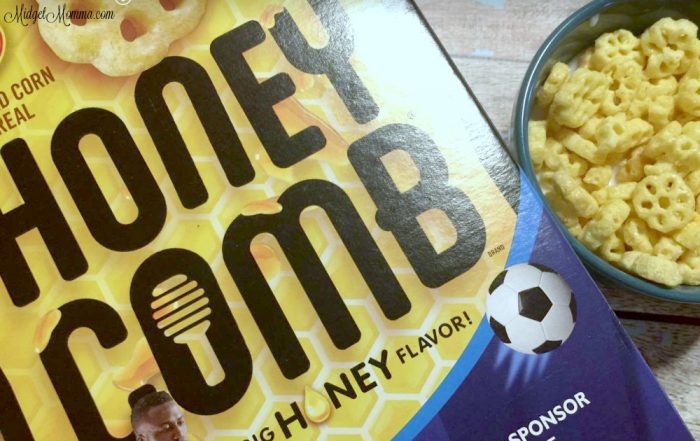 Each spoonful of classic Honeycomb cereal is bursting with honey flavor for a "biggerer" breakfast option. My hope is that just like Honeycomb cereal, going back to the classics of learning that my kids will BURST with flavor. Ok so maybe not flavor, but burst with excitement to keep on doing bigger and better! I have seen a lot of changes in the kids wanting to learn more since we started homeschooling and it has only been a few weeks. I am ready to see what else they have in store for me!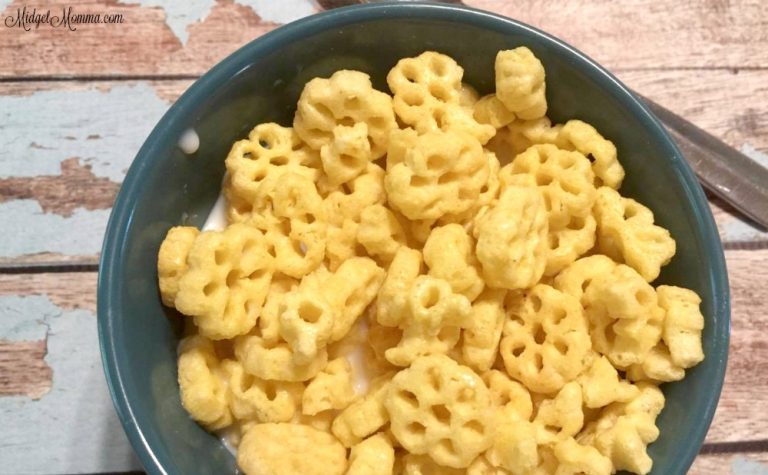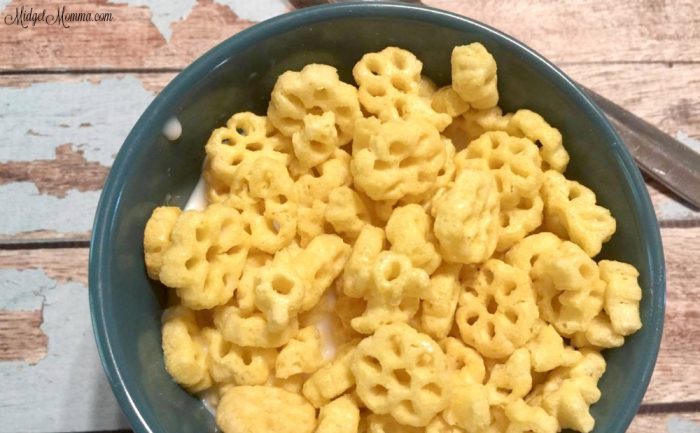 Even with us all being home since they will be doing school work and I work from home our mornings will not always allow for a huge hot breakfast made by me. We need the ability at times to have quick and easy breakfasts that the kids can handle all on their own. Solution Honeycombs! Honeycomb combines sweetened corn and unique hexagonal shapes with big honey flavor, making it a staple for kids and cereal lovers nationwide. My kids had not had it until recently, as I didn't even realize they still made one of my childhood classics. But the kids all took a bite and were fans  from the get go! So we have a winner for our quick and easy breakfast days!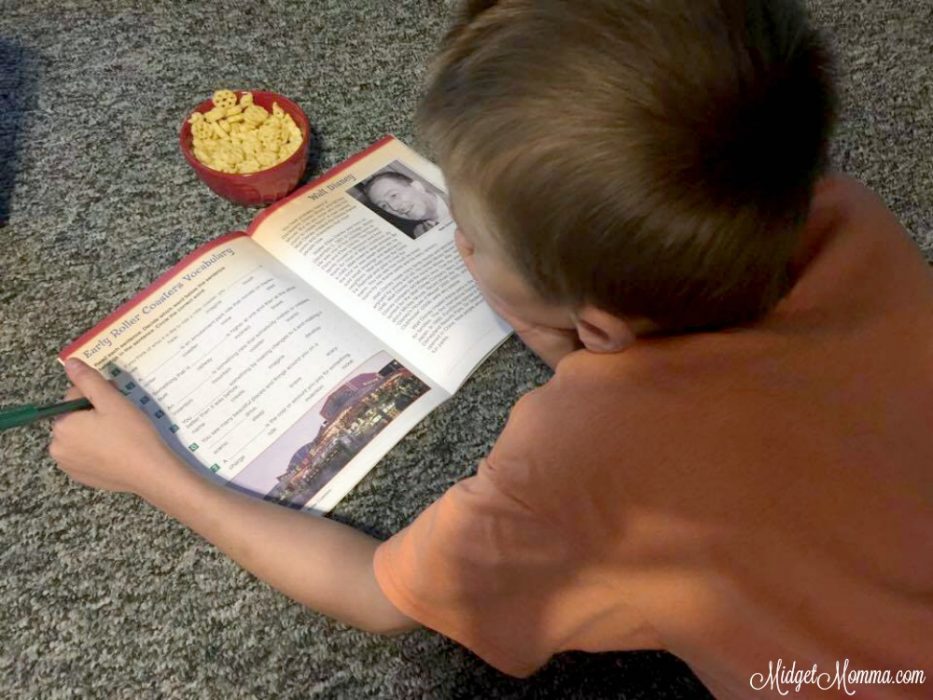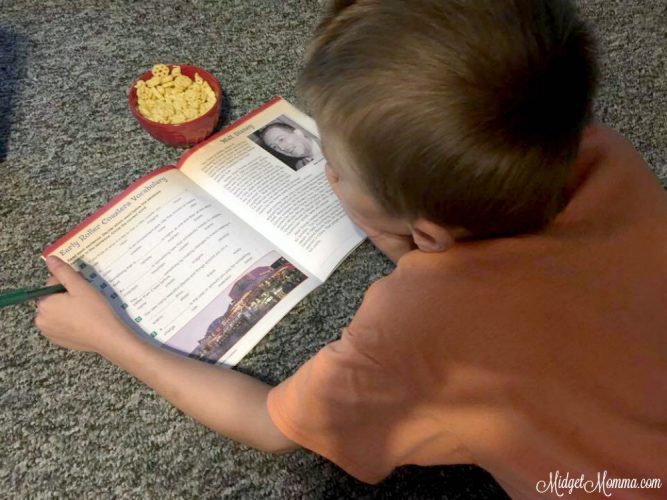 The kids have also been enjoying Honeycomb as a snack when doing their work. They find it much cooler then I thought they would, to be allowed to do school work laying on the living room floor! But hey! It works, they are learning and they are getting their school work done while enjoying it. So if they are comfy on the living room floor, I am ok with that!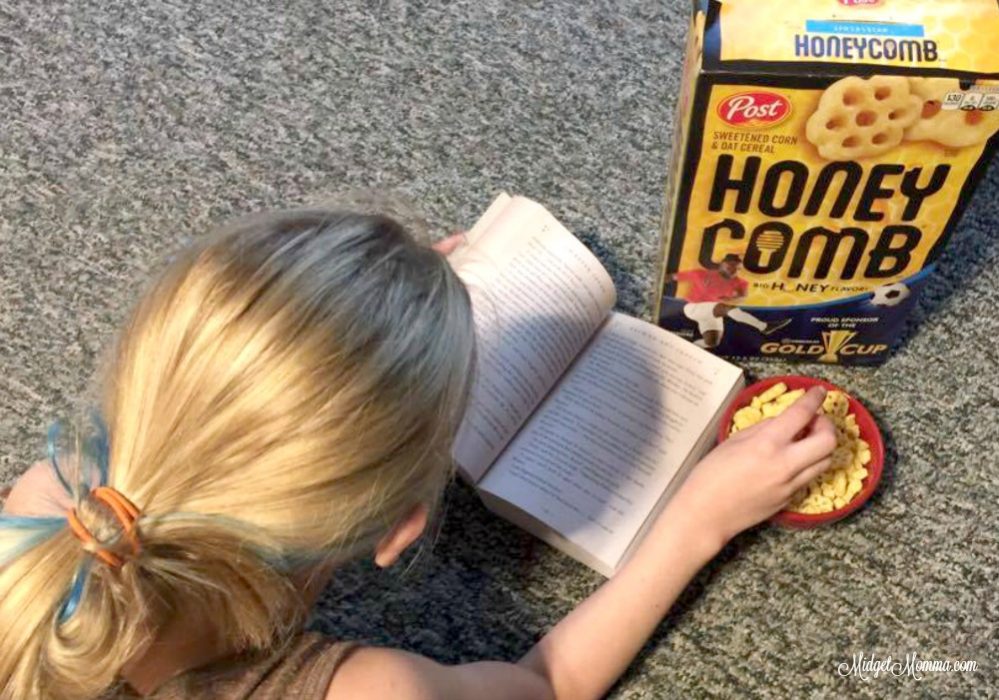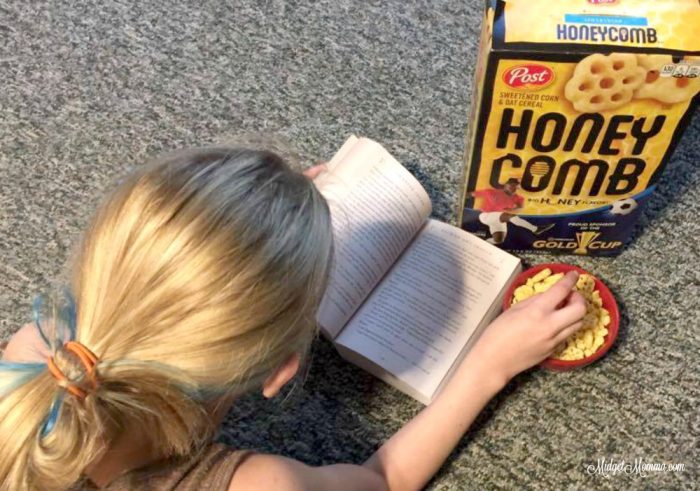 Ps. yes we are totally doing school in our pjs some days 😉 It makes things run a bit smoother on the mornings they are in a "mood" and have no desire to get dressed LOL
And if anyone has any tips for me on homeschooling, feel free to leave them for me! I am sure that I am going to need some help on this new adventure!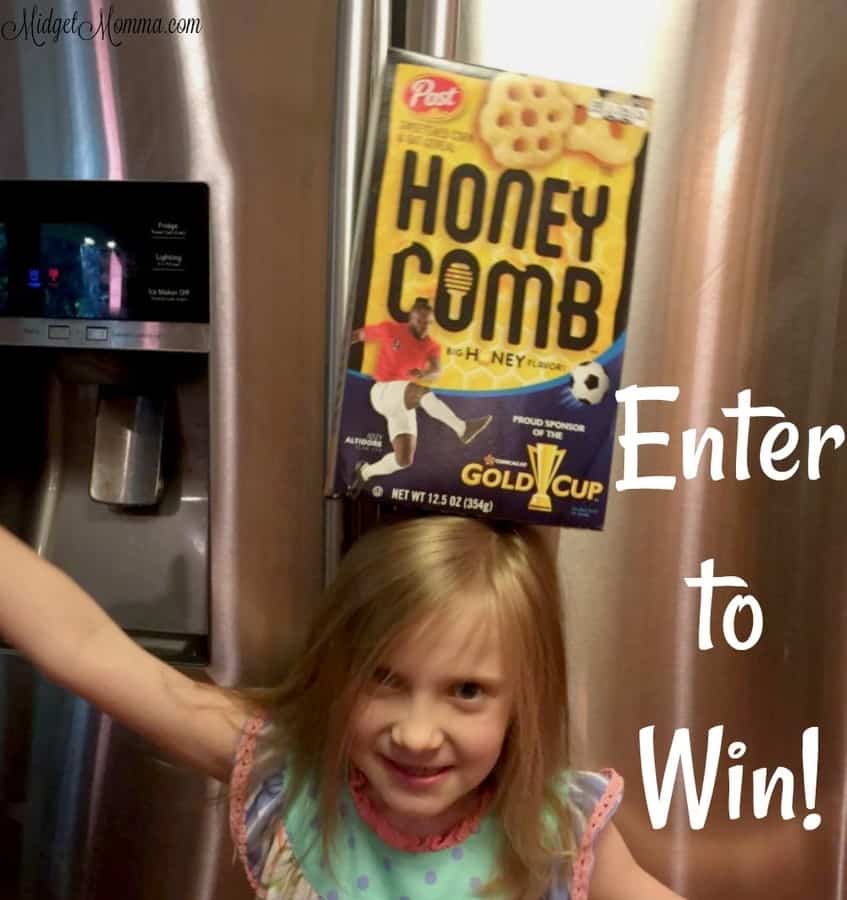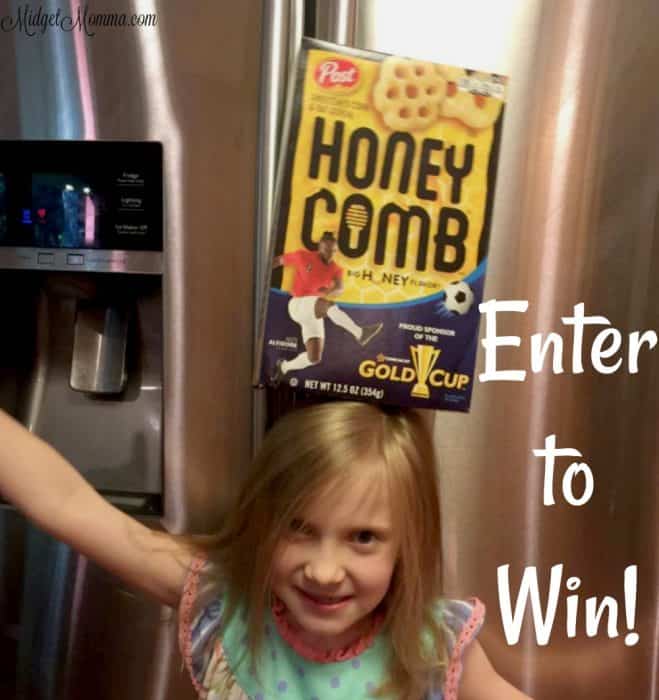 One MidgetMomma Reader is going to win a prize too!!!
One (1) winner receives:
$25 Visa Gift Card and a box of Honeycomb!
How to Enter:
Leave a separate comment for each entry on this blog post.
Mandatory Entries:
Sign up for my daily newsletter here  so you never miss anything
Leave a comment on this post about what you do to "GO BIGGERER"
Extra Entries:
Follow me on Pinterest – 1 entry
Follow me on YouTube – 1 entry
Follow Me on Instagram – 1 entry
Follow me on Twitter– 1 entry
Tweet the following- I want to win #Honeycomb for Prize Pack w/ $25 Visa Gift Card! from @MidgetMomma1200 https://www.midgetmomma.com/?p=175384   – 5 times daily. One hour between each tweet.
"Like" this post on Facebook – 1 entry
Giveaway Rules:
No purchase necessary to enter, leave a separate comment for each entry method. This giveaway is not associated with any of the entry methods. This giveaway will run till 11:59 PM EST August 15, 2017. The winner(s) will be picked using And the winner is (a random winner picker) and will be announced in a new blog post. Giveaway is open to US residents who are 18 years or older. By entering this giveaway you are giving consent to be added to the MidgetMomma daily newsletter. Winner will be contacted and have 48 hours to reply to contact e-mail or the prize is forfeited. Open to US mailing addresses only. 
Disclaimer: This post is sponsored by Post Cereals. All opinions are 100% my own!