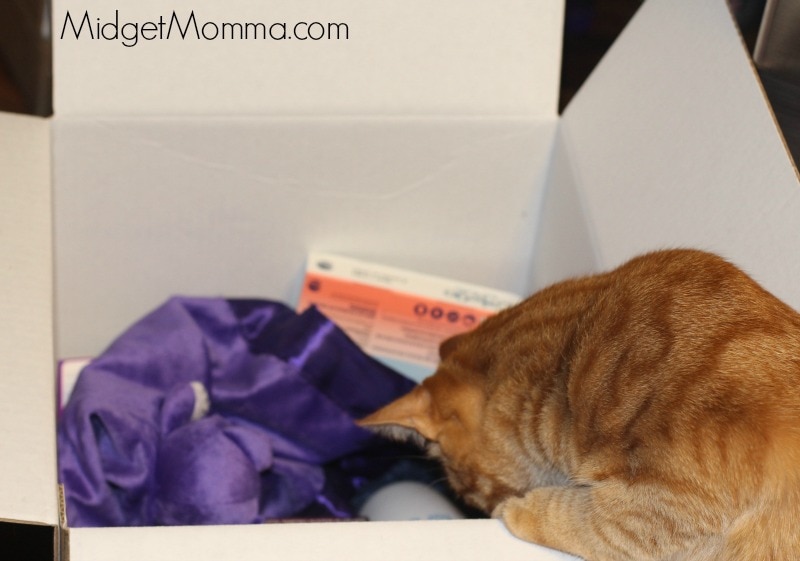 This is a partnered post. All opinions are 100% my own.
In a house full of cats there is always that one who is "trouble". One who is crazy and thinks anything cat (or human) related  is for them and gets into everything. We did not have one of those until Tiger came along, however he is totally making up for it. He can not keep himself out of trouble and being the crazy cat in the house. It drives me nuts at times but that is a part of him that we love as well.
Upon arrival of our box of cat goodies from Babbleboxx, Tiger thought it was all for him. He was semi-right as the boxed was filled with some great cat products that are to help us keep him happy and healthy. With 3 cats in the house it is important to make sure all of them are happy and living healthy lives. They are like our extra kids to us, even tho Tiger is technically McKenzie's cat everyone loves him.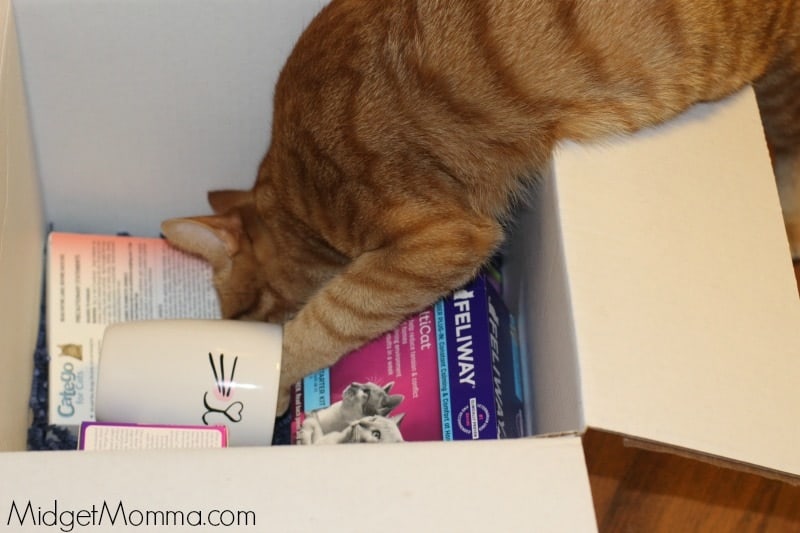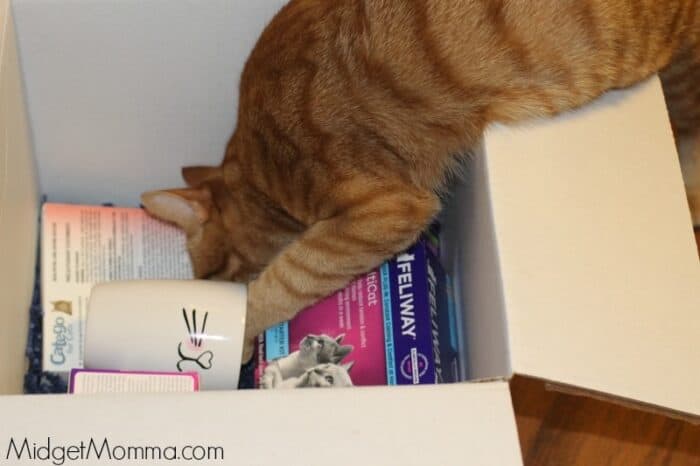 The box included a coffee mug – which is needed in this house for my sanity and my love for coffee, however Tiger seemed to think that I was going to share that with him! He didn't seem to happy when I tried to tell him hands off my coffee mug, and that he is the reason I need to drink more coffee!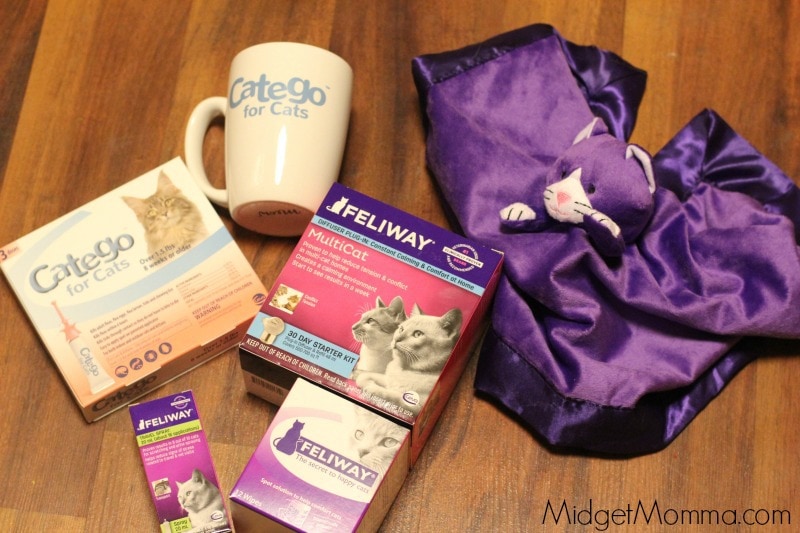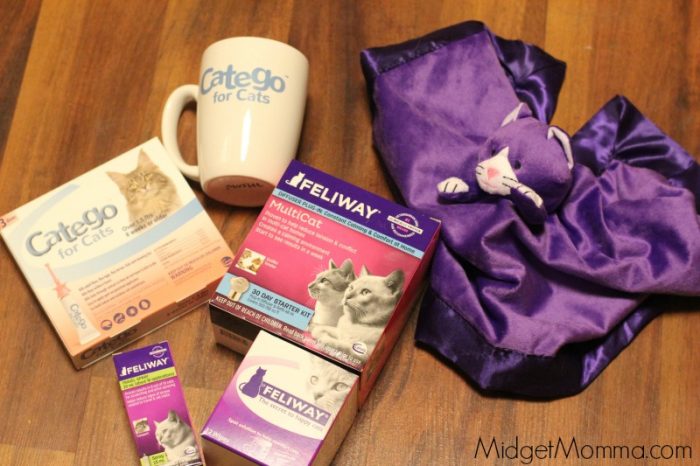 The items inside the box were pretty awesome and ones that if you have a cat you need.
What was in the box:
Catego Flea and Tick:
Catego products are ones that are needed to protect our so loved crazy cats. Making sure they do not have to deal with pesky things like fleas is important and Catego for cats does just that! Our cats do not go outside, but we do live in the Poconos and in the woods so we still have to deal with them. Thankfully CategoTM is easy to apply thanks to its tube and patented applicator and it is a topical preventative that is designed specifically for cats and only cats.
You can grab Catego here on Amazon!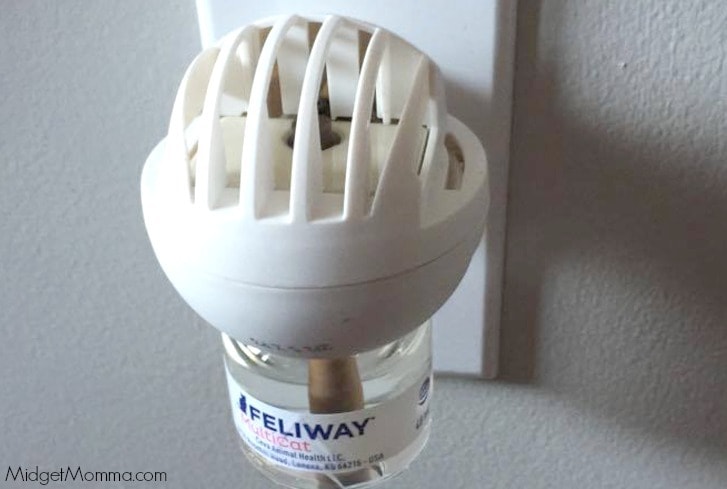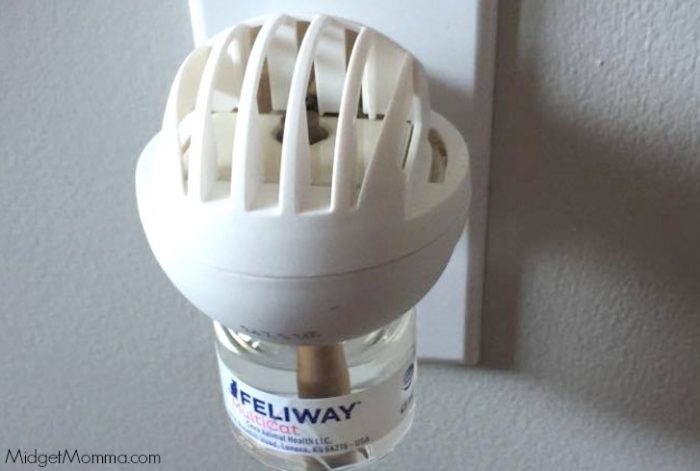 Feliway products are ones that will make kitty happier in their own. It is a copy of the natural feline facial pheromone. When cats feel safe in their environment, they rub their heads on household items such as furniture, depositing this pheromone. These marks help them feel more secure and is recognized by all cats. There are awesome products made by Feliway® that you can find on Amazon and in stores! Feliway® is not a drug and mimics the naturally occurring feline pheromone and helps cats feel comfortable in their environment.
Feliway® Products that will make life happier for your cat and you:
Feliway® Wipes: Use these on their bedding, in the cat carrier (just not on your cat) to help them with the stressful situations that can cause them to be a bit crazy. Grab it here on Amazon

Feliway® MultiCat Diffuser:

Just diffuse easily with the plugin and it will help reduce tension and conflict in multi-cat homes!

Grab it here on Amazon
I can't leave out the purple plush cat either – Hannah has a few baby toys like that and he likes to steal them from her. Now he has his own that he can play with and leave hers alone LOL! Ok who am I kidding he is still going to try and steal the baby toys, and now the baby is trying to steal it from Tiger. I guess we will just let them share toys 😉
Our cats are a part of our family, and even tho Tiger is the crazy one of the bunch I wouldn't have it any other way! Diffusing seems to help with the cat fights, and doesn't take away the fun craziness that makes Tiger him. I love it! 🙂
This post is sponsored by Single Edition Media on behalf of Ceva Cat.