Preparing Your Kid for Kindergarten can be hard on both mom and kid. Kindergarten is a big step for a kid, it means the days of being home with mommy or spending the days a preschool playing and having fun are over and now it is time to take the big step (for both mommy and kiddo) into the "real world of school". I was a nervous wreck when my kids have all had their first day of school, be it starting preschool or kindergarten. However kindergarten was the hardest on both me and my daughter and this year it is my sons turn to head of to Kindergarten and thankfully I learned a few things with my daughter that will help me this go around. I learned with my first one going to kindergarten so I am sharing these tips on Preparing Your Kid for Kindergarten to help you too!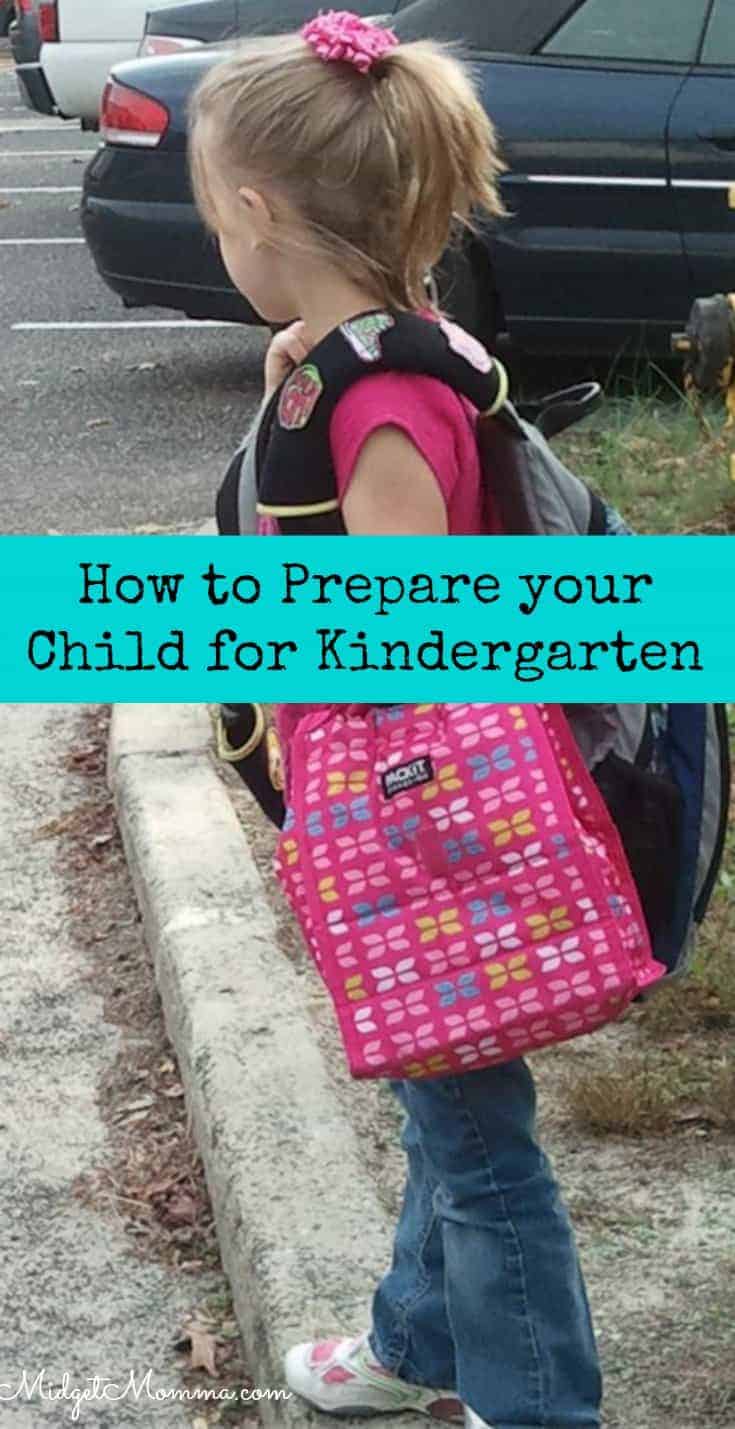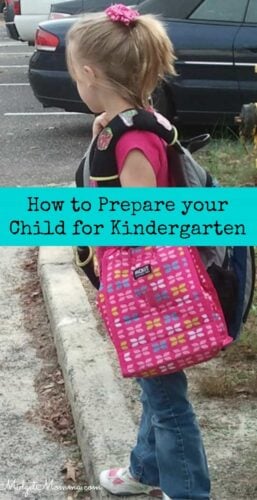 Preparing Your Kid for Kindergarten
Here are some of my tips for Preparing Your Kid for Kindergarten:
Let them pick out their backpack and lunch box. Letting them have the choice in the backpack that they want to carry will make a big difference. I was (and still am to a point) very against character backpacks because they tend to be made cheaply and fall apart so easily that you end up buying a new one and over all I find them tacky looking because they are cheaply made and because as we all know kids change their minds so often as to what they like that one day the will like a character the next day they don't, but my kids are still able to pick out their backpack, we stick with high quality backpacks because they last longer .This year my son got to pick out his backpack and he has been talking about how he gets to go to kindergarten and use his new backpack. My daughter on the other hand hated her first backpack and it showed.
Let them pick out their first day of school outfit. This one is a HUGE challenge for me, as a mom I want my kids to have the perfect first day of school outfit and last year it backfired bad on me for my daughter's first day of 1st grade, but this year I have been telling the kids that they get to pick out what they wear on the first day of school (with some say from me of course) and they seem to be even more excited.
Let them help pack their lunch: If you pack your kids lunches let them help you. I used to pack my daughters lunch and many times what she did not want to eat came home from school with her but when I started letting her help me with things like what sandwich did she want (given a few different options), what snacks did she want (picked from the snack basket) or what type of juice did she want (when we were at the store) her eating habits changed and more often then not she ate everything in her lunch box.
Put a treat in the lunch box: While you may think it is nuts and I think it is nuts to send kids to school with a lunch box full of sugar there are kids that go to school with lots of sugary sweets and when your kid is the lonely one out with out a "sweet treat" it can mean a kid being picked on or coming home in tears, so now they get 1 small sweet treat in their lunch box. Anything from a bite sized candy or a natural fruit roll up (which my kids don't know the difference) it made a world of difference.
Meet the teacher with your child. I know this sounds like a given when Preparing Your Kid for Kindergarten, but the first time I met my daughters kindergarten teacher she was not with me and then when she met the teacher with me it was a bit rough. I think if we had both met the teacher for the first time together it would have gone much smoother (even though she loved her first kindergarten teacher).
Pack the lunches the night before. There is nothing worse then trying to pack a kids lunch in the morning while you are trying to get everything else done.
Make sure your camera battery is charged. Nothing is worse then going to take your kids pictures for the first day of school and realizing a few minutes before you have to leave the house that the battery in your camera is dead.
Make them a special breakfast for the first day of school. Mornings are really busy for us but on the first day of school I always make a special breakfast for them to get them excited. While this sounds like a silly thing for Preparing Your Kid for Kindergarten it really makes the day start off on a good foot.
Those are just some of the tips I have for Preparing Your Kid for Kindergarten what I did with my daughter and a few things that I will be changing with my son going into Kindergarten this year. Feel free to leave your tips in the comments 🙂