Today is National Daughter's Day and well I didn't even know it! There I go flopping at this mom thing 😉 Ok well you know that is totally not the case and anyone else who didn't realize it was today don't worry and don't feel bad. It doesn't mean you love your daughter's any less 🙂
I have been a mom for 10 years, when I found out I was pregnant with McKenzie I wanted to bad for her to be a girl. When the ultrasound tech told me she was a girl I was so excited. Excited for bows, dresses, cute little girl things. I had her named picked out for as long as I could remember and Tom knew from day 1 there was no other name our child was getting if they were a girl.
She was just 5 pounds and 17 3/4th inches when she was born but with a personality that was crazy known. She has always walked to the beat of her own drum, and always been loud and full of life. From day 1 she did NOT sleep, and when she wanted something that little 5 pound baby had a cry that sounded like a mouse, but not quiet. So more like a loud squeak. Cutest thing ever!
As luck would have it as a little girl she LOVED getting dressed, loved being in style and I LOVED it! Thrift store finds and friends who I could trade stockpile items for hairbows made my dreams come true.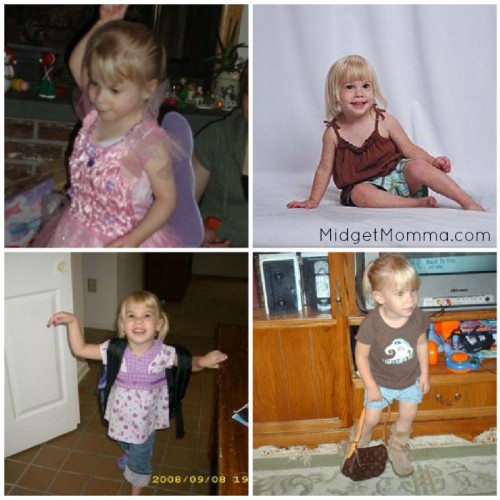 She always played with dolls and pretended to be a mommy, and that might explain why now at 10 years old she is always wanting to act like the parent 😉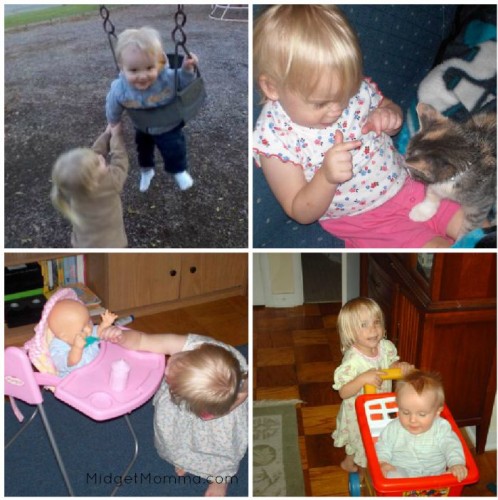 Always with a smile, always laughing, always wanting to help others and as she as grown these beautiful traits of hers continue to shine thru. Her heart is so good, she helps out people when she sees they need it, if a kid at school doesn't have lunch or money to buy lunch she will share what she has or offer to help them. If someone doesn't have something she will bring up that they don't and want to find a way to help them. Her heart I hope she keeps for ever, her spunk I hope never goes away and her smile is so beautiful that sometimes I do things just because I want to see it again.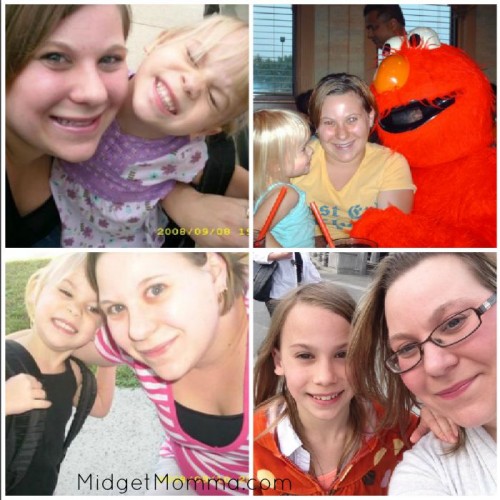 As she gets older she just keeps getting more beautiful. She is so smart, that sometimes it gets her in trouble when she corrects her teachers but from what my parents say I did the same.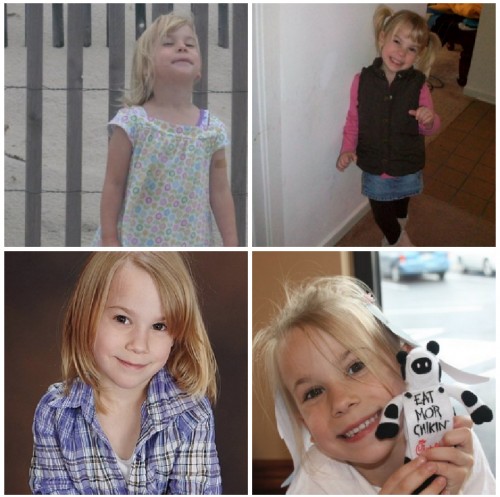 She is my minime in all ways some good some bad but none that I would change.
She made me a mom. She gave me the greatest title I could ever ask for. She is growing to fast and I wish time would slow down because she is now 10 and I still see her as my little 5 pound baby and the time is going by to fast.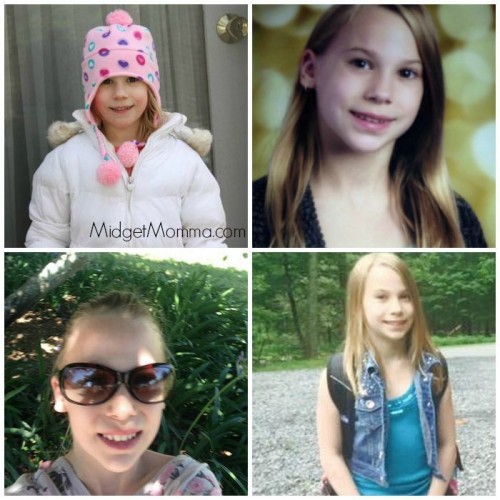 Her gorgeous smile even when its the middle of the night is beautiful. The cuddles she loves to still give are something I hope never changes.
She is helpful. She will jump in and take over if I am down sick and get the younger two breakfast, help my 5 year old do her hair. Teach her everything she thinks she needs to know about being a girl.
She calls herself a Tomboy currently however her love of style and fashion is shown even when she won't admit it. Which is something I totally love about her, because she is so down to earth about things like that.
I could go on and on about this girl. Seriously how I got so lucky to be her mom (even on the days where she is driving me crazy) I will never know. But I do know that she saved my life. She doesn't know it but the path I was on before I was pregnant was on of self destruction. This litter girl saved me, she brought joy to my life, smiles and a love that I never knew existed until I felt that first little kick and then having her in my arms made it grow even more.