Tommee Tippee Milk Feeding Bibs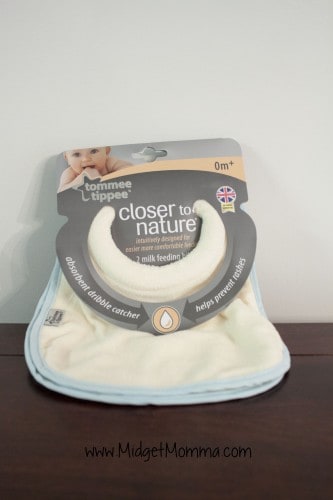 Say bye-bye to that nasty neck cheese!!! Tommee Tippee has created the perfect bib to catch milk dribble. These amazing quality bibs are made of a very soft material to protect your babies sensitive skin. Around the neck there is an extra padding to collect any milk dribbles that normal collects in the baby's neck. I know my daughter has her fathers skin which is very sensitive. Any time the milk would collect in her neck she would brake out in rash. I will be glad to have these bibs for baby D because knowing my luck he will be just like his father and will have the same problem his sister did. I have gotten tons of bibs that were made out of this very ruff material that wasn't absorbent. Needless to say those bibs just ended up in the trash. So when you think are saving money on buying those bargain bibs, your not. You will end up going to through so many extra outfits due to milk dribble.They were really thinking of a babies sensitive skin when they were designing these. They used a Velcro that it isn't sharp or scratchy. I prefer this kind of Velcro over bibs that have the snaps. I feel every mom should have these bibs!
You can purchase these bibs on
Amazon
 or local retail stores.
Disclaimer: I received this product free of charge to facilitate my review. No compensation was received and all opinions are 100% my own.