It is no secret that our house is a Disney Loving household, if you were to walk in to our house about any given time of day you are sure to find the Disney Channel on (of course unless I am binge watching Netflix shows but that comes after Tom and the kids are in bed 😉 ). It is not a rare find to see the kids in bed and the Disney Channel still on in our house and Tom and I actually watching the shows (even if we have seen the episode 100 times already).
A few weeks ago I got an e-mail that invited me to go behind the scenes of Disney Channel shows the answer was a no questions asked yes. So make sure you follow me on Instagram and Twitter because I am getting all the sneek peek information you need!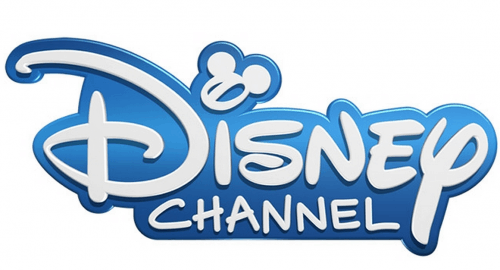 Inside scoop I will be getting you from the Disney Channel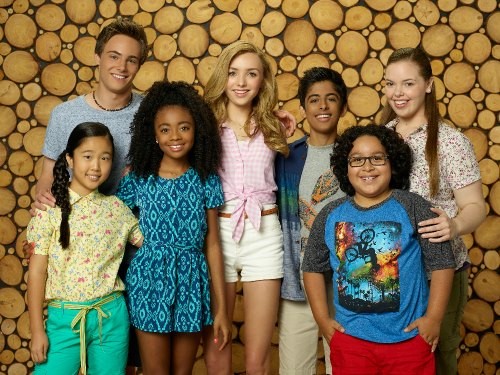 BUNK'D
"BUNK'D" follows siblings Emma, Ravi and Zuri Ross as they embark on their summer at Camp Kikiwaka, a rustic summer camp in Maine where their parents met as teenagers. Emma and Ravi step into new roles as CITs (Counselor In Training), learning how to be resourceful, responsible role models to their campers. Lou, the cheerful head counselor, and Xander, the camp heartthrob, befriend the Ross kids, who are complete fish out of water in the great outdoors, and step in to show them the ropes. Zuri makes new friends with her fellow campers, the anxious and overly studious Tiffany and compulsive fibber Jorge. Along with their new friends, Emma, Ravi and Zuri adapt to their new "home away from home" and settle into their exciting new lives at Camp Kikiwaka.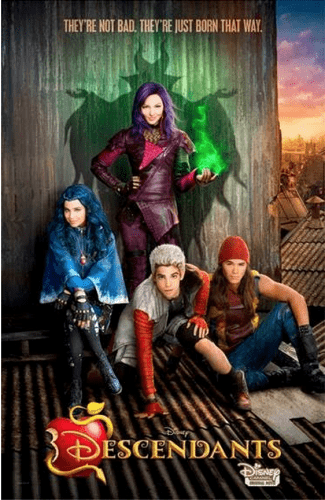 Descendants
Dove Cameron, Cameron Boyce, Booboo Stewart and Sofia Carson star as the teenage sons and daughters of Disney's most infamous villains, in Disney's "Descendants," a live-action movie that – with a knowing wink at traditional fairy tales –  fuses castles with classrooms to create a contemporary, music-driven story about the challenges in living up to parental and peer expectations. Made for kids, tweens and families, the movie premieres FRIDAY, JULY 31 (8:00 p.m., ET/PT) on Disney Channel and Friday, July 24 to verified users on the WATCH Disney Channel app and WATCHDisneyChannel.com. The notable cast also includes Mitchell Hope, Wendy Raquel Robinson, Maz Jobrani, Kathy Najimy and the Tony Award-winning Kristin Chenoweth.

Synopsis:

With a knowing wink at traditional fairy tales, Disney's "Descendants" fuses castles with classrooms to create a contemporary, music-driven story about the challenges adolescent offspring face in living up to parental and peer expectations. With unexpected characterization, plot twists and turns, and dashes of wry humor, the movie is designed to appeal to kids and grownups alike as its story playfully presents the possibilities of what happened after the "happily ever after." Driven by exciting music and performance, the story is set in the idyllic kingdom of Auradon where Ben, the benevolent teenaged son of the King and Queen (Beast and Belle from "Beauty and the Beast"), is poised to take the throne. His first proclamation: offer a chance at redemption to Mal, Evie, Carlos and Jay, the trouble-making offspring of Maleficent, the Evil Queen, Cruella de Vil and Jafar, who have been imprisoned on the forbidden Isle of the Lost for 20 years. These villainous descendants are allowed into Auradon for the first time to attend prep school alongside the teenage progeny of Fairy Godmother, Cinderella, Sleeping Beauty and Mulan. Only time will tell if these evil teens follow in the footsteps of their wicked parents!
Descendants Movie Clip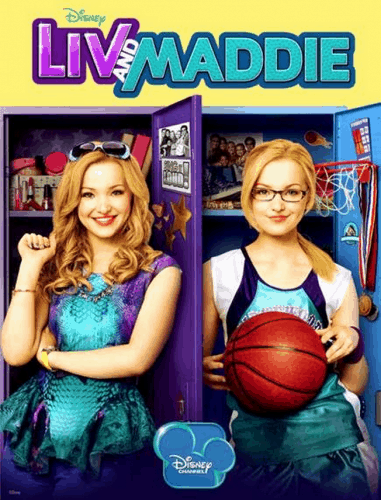 Liv and Maddie
Liv and Maddie is about to start their third season where we will continue to follow the Rooney Family in their fun family adventures.

Synopsis:

"Liv and Maddie" follows the journey of identical twins Liv, a former television star back home in Wisconsin and in the process of adding movie star to her credits, as well as beginning to focus on her music career, and Maddie, an outstanding student and basketball phenomenon recovering from an injured knee. The series centers on the unbreakable bond the twins share though they have wildly different personalities. To complicate their teenage lives, both parents work at their high school and their younger brothers are always stirring up trouble.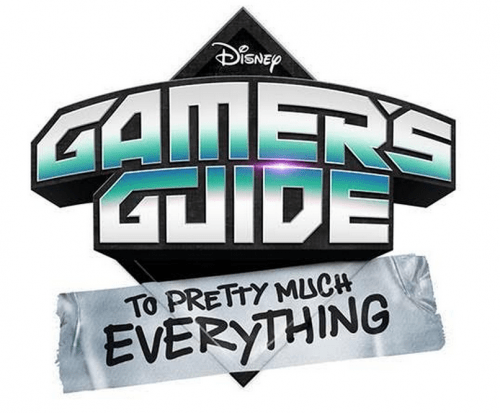 Gamer's Guide to Pretty Much Everything
The dizzying global spectator sport of professional video gaming is captured in a sitcom, "Gamer's Guide to Pretty Much Everything," starring Cameron Boyce ("Jessie," Disney's "Descendants"), premiering WEDNESDAY, JULY 22 (9:30 p.m., ET/PT) on Disney XD. The multi-camera series chronicles the antics of a 15-year- old professional video game-playing phenom who is forced to enroll in public school for the first time and now must deploy his virtual gaming acumen to circumvent real-life challenges. The series premiere will immediately follow the special one-hour "Lab Rats: Bionic Island" and "Mighty Med" crossover episode. Joseph Garrett, known as Stampy Cat, the hugely popular Minecraft-playing YouTube star, makes a guest appearance in the premiere episode.

Synopsis:

The subcultures of high school and professional video gaming are merged in the sitcom "Gamer's Guide to Pretty Much Everything," starring Cameron Boyce (Disney Channel's "Jessie" and "Descendants") as a 15-year-old video-game-playing phenomenon who enrolls in public high school for the first time. Now, he must deploy his virtual gaming acumen to circumvent real-life challenges.
Cool and charismatic, Conor gains notoriety as the ace game player "KidFury" but he suffers a devastating thumb injury that forces him off the high-flying professional gaming circuit. After years of being privately tutored, Conor enrolls in public school Mondale High for the first time and meets three fellow gamers – Franklin, Wendell and Ashley, who help him form the school's first-ever gaming league.

The series captures the fun spirit of the gaming culture by weaving digital graphics ("Game Over" and "Achievement Unlocked") into the stories. Video games come to life onscreen during "gamer vision" sequences that depict alternate realities whenever the characters face particularly challenging situations.
There will also be a portion of the trip where all the Marvel Fans will be getting their fill of behind the scenes information for the new Marvel Ant-Man Movie.
Ant-Man Movie
Synopsis:
The next evolution of the Marvel Cinematic Universe brings a founding member of The Avengers to the big screen for the first time with Marvel Studios' "Ant-Man." Armed with the astonishing ability to shrink in scale but increase in strength, master thief Scott Lang must embrace his inner hero and help his mentor, Dr. Hank Pym, protect the secret behind his spectacular Ant-Man suit from a new generation of towering threats. Against seemingly insurmountable obstacles, Pym and Lang must plan and pull off a heist that will save the world.
Marvel's "Ant-Man" stars Paul Rudd as Scott Lang aka Ant-Man, Evangeline Lilly as Hope Van Dyne, Corey Stoll as Darren Cross aka Yellowjacket, Bobby Cannavale as Paxton, Michael Peña as Luis, Tip "T.I." Harris as Dave, Wood Harris as Gale, Judy Greer as Maggie, David Dastmalchian as Kurt, and Michael Douglas as Dr. Hank Pym. Directed by Peyton Reed and produced by Kevin Feige, Marvel's "Ant-Man" delivers a high-stakes, tension-filled adventure on July 17, 2015.
Marvel Ant-Man Movie Clip

To stay in touch with all the behind the scenes information follow along these hashtags:
#AntManEvent
#DescendantsEvent
#LivAndMaddieEvent
#GamersGuideEvent
#BUNKDEvent
Disclaimer: I was invited on an all expenses paid press trip with Disney. No compensation was received and all opinions are 100% my own.