Summer is here. It is in full swing. Everyone loves to get out if they can and be outdoors. But there are those muggy or rainy days that can dampen even the best laid plans. So what do you do on those days with the kids? Have them play with some awesome toys thats what!! And what better way to get them active indoors then with some awesome cars that rev up, light up, and zoom away? So what are these magical toys you say? They are Toy States latest and greatest line of cars! So let's see what these toys are all about!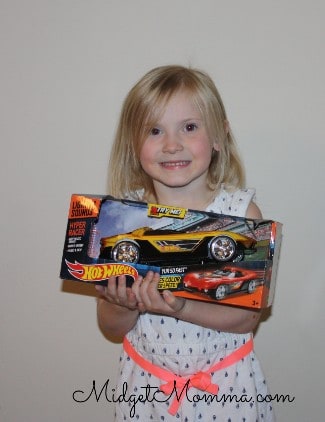 I would like to talk about is the new Hot Wheels Lights and Sounds line. The three we got to test drive were the Hyper Racer, The Stunt FX, and the Extreme Action. Lets start with the Stunt FX. The one we got was Ice Breaker. It comes with a stunt ramp as well. In this case it was a break through the ice stunt ramp. The car is motorized so it does go up the ramp all on it's own. What is awesome about this is that kids can feel like they are part of the stunt action they see by making their car do the stunt too!! The next one is the Extreme Action. We have the Street Creeper which looks and acts like a spider. This car is also motorized. The eyes glow red and it crawls (really fast) on the ground. It actually is quite creepy. The last one is the Hyper Racer. What is awesome about this one  is that it lights up really bright and drives, well, hyper. If you shut the lights out, this car looks truly awesome cutting through the darkness. As you can see from the pictures, each of my three children got one from this line and loved them!!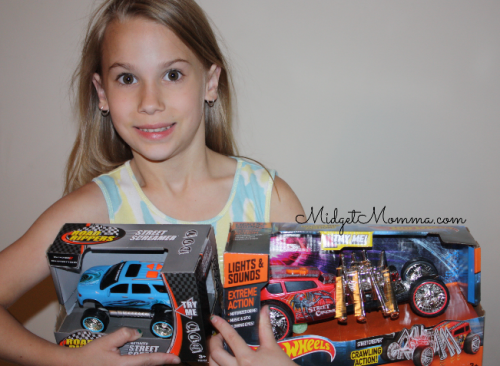 These are just some of what Toy State has to offer. Your kids will have tons of fun driving and moving these cars. I love them and would recommend them to all of you. As always makes sure you check out the reviews to make sure it is the right fit for you. But most of all…. have fun while playing with toys!!!
Disclaimer: This post is sponsored by Toy State. All opinions are 100% my own.